15th January 2018
Linwood School Receives New Variety Sunshine Coach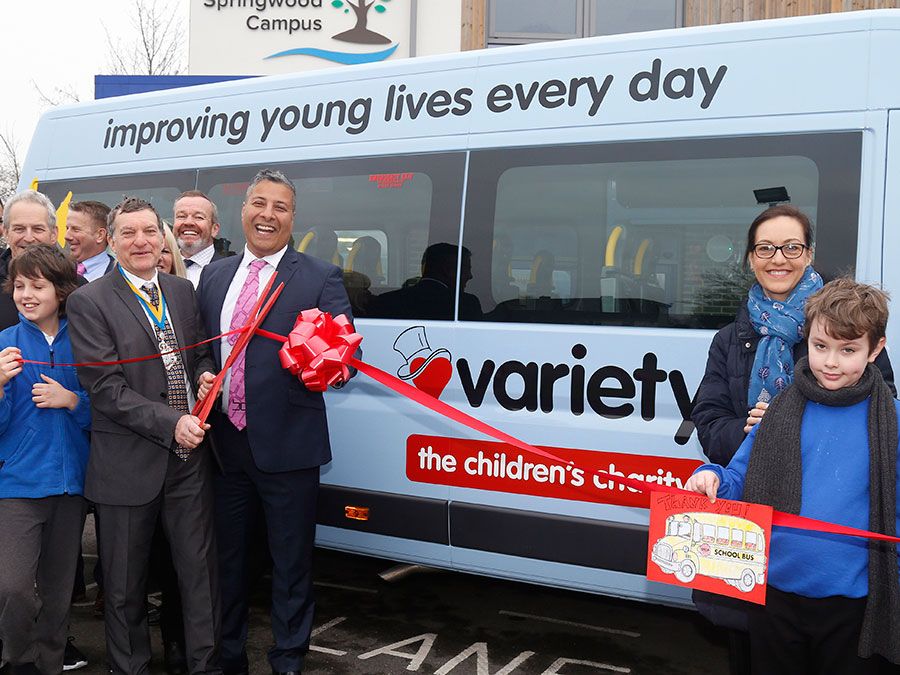 Variety, the Children's Charity has today presented one of their famous Sunshine Coaches to the children and young people at Linwood School in Bournemouth. The Deputy Mayor of Bournemouth, Eddie Coope, joined the children and young people in celebrating the special day.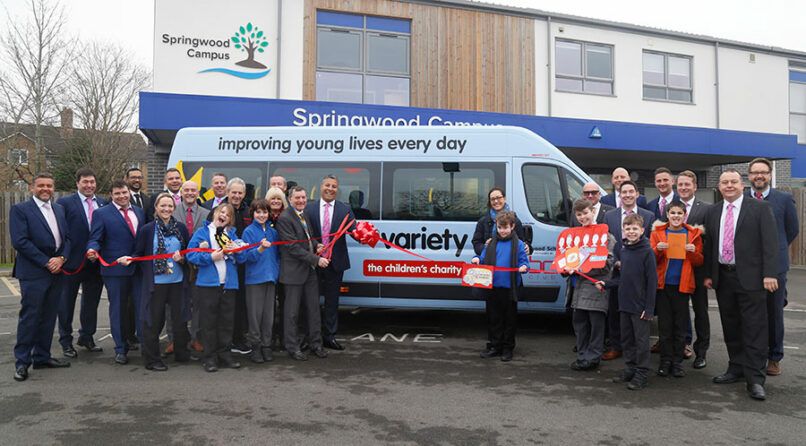 Linwood School is a day special school and welcomes children from a wide geographical area;Bournemouth, Poole, Dorset and Hampshire. The school has five campuses dedicated to children and young people with a range of of Special Educational Needs and Disabilities, including the Springwood campus which caters for pupils with autism.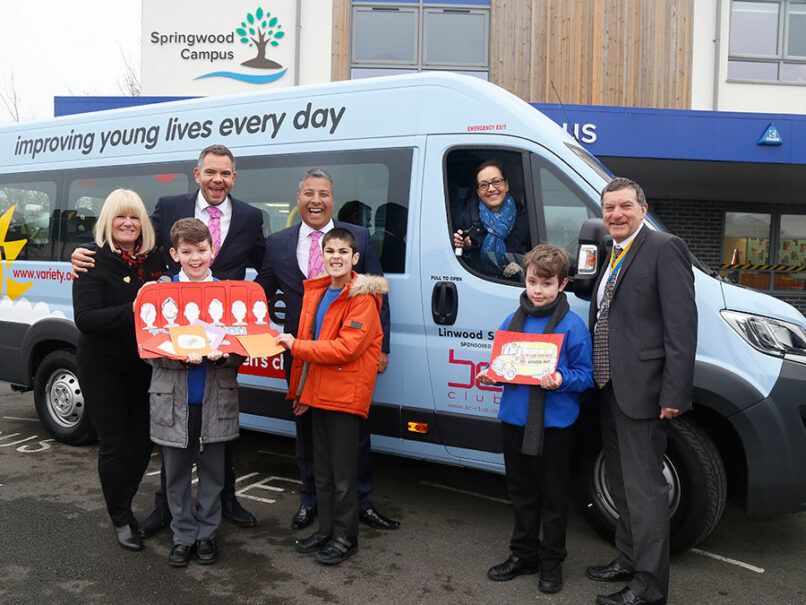 The Sunshine Coach will be used every day by Linwood School to transport the children and young people on a number of educational visits, day trips and residential visits, college link courses and work experience placements. The coaches will also enable the students to take part in sporting activities, such as horse riding, swimming, sports galas and competitions.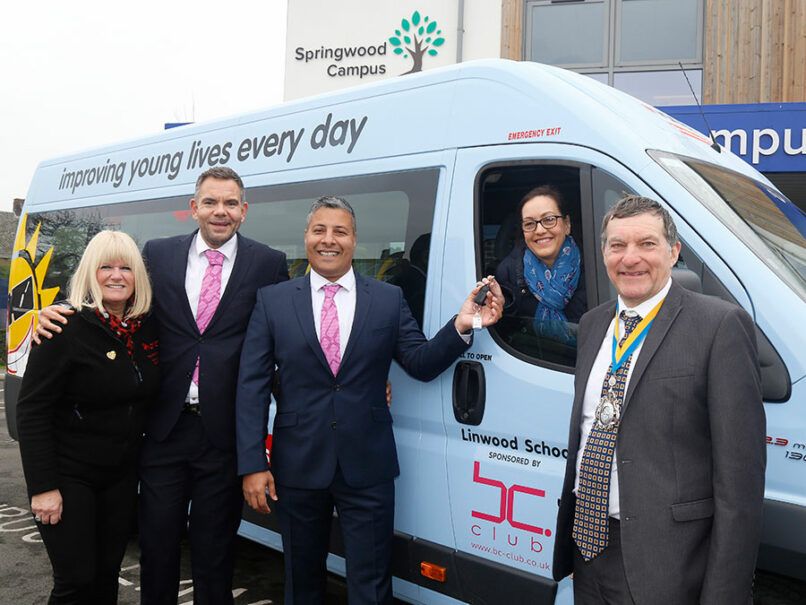 Today's donation was funded in part by the BC Club, a group of local businessmen committed to raising money for charities. Since 2008, the BC club has been supporting charities and today's donation of a Variety Sunshine Coach marks the group's tenth anniversary and sees the total donated to date at just over £185,000. The BC Club's Chairman, Shan Seewooruthun, attended Friday's donation.
Soraya Monzon-Diaz, Deputy Head, Linwood School said:
"For the opportunities to explore, to visit new places, to discover new things, the pupils and staff of Linwood School would like to pass on a huge thank you to the BC Club and the Variety for the sponsorship and donation of a new Sunshine Coach to our school. We are delighted to have received such a generous donation from the BC Club and thank the Variety for their continued support."
Frances Cornelius, Chair of the Wessex Region for Variety, the Children's Charity, said:
"We are delighted that the children and young people of Linwood School have today received their new Sunshine Coach, thanks to the generosity of the BC Club. These coaches enable children and young people with special needs to get the most out of school life by accessing learning and recreational facilities outside of the school environment."
Deputy Mayor of Bournemouth said:
"It was a privilege to be present at the hand-over of the new mini bus for the school. This will make a big difference for the children to be able to go out and about. A big thank you to the Variety club and to Bournemouth Business Club for raising the money to make this happen. This will give the children many happy hours of fun. Well done to everyone and best wishes to all at the school."
Shan Seewooruthun Chairman of the BC Club, said:
"We are delighted to have contributed to the Sunshine Coach donated today. We love working with Variety and look forward to continuing our wonderful relationship with them".