20th June 2014
Liam's Birthday Treat
Variety together with the staff at Victoria Education Centre invited 14 youngsters who came from all over Dorset, Hampshire and Wiltshire to help celebrate the 17th birthday of their friend Liam, resident at Victoria Education Centre. The youngsters were treated to Paintballing in the morning of Saturday, 7th June and Wheelchair Hockey in the afternoon.
Ramon was the winner of the Paintballing and was presented with a special prize of a cup by Paintballing expert Simon Barnett who also officiated and supplied all the items needed with his compliments to make the event such an exciting and unforgettable time for all who attended.
The youngsters then played wheelchair hockey in the afternoon, finishing with fish and chips compliments of Chez Fred in Westbourne.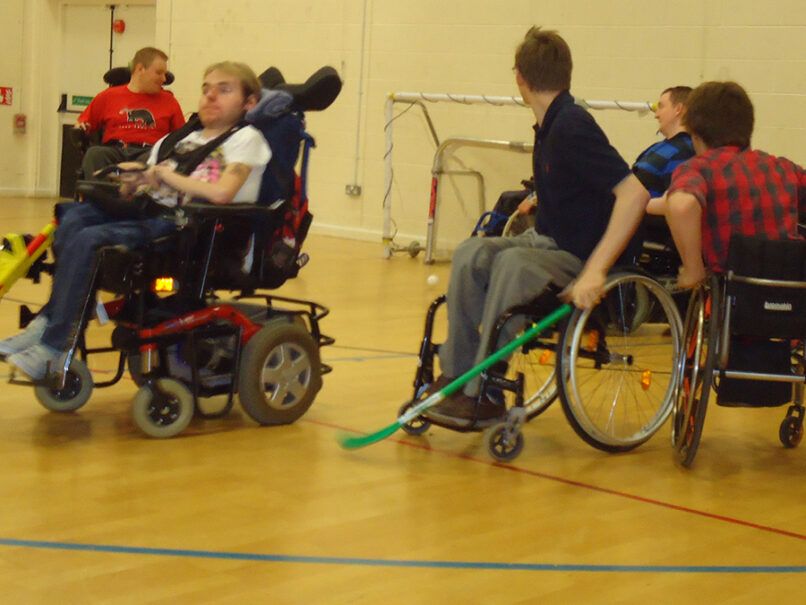 The youngsters playing wheelchair hockey in the school's gym