23rd May 2023
Levi and Lucas take on the Superhero Tri!
Fundraising
Equipment grants
Sporting challenges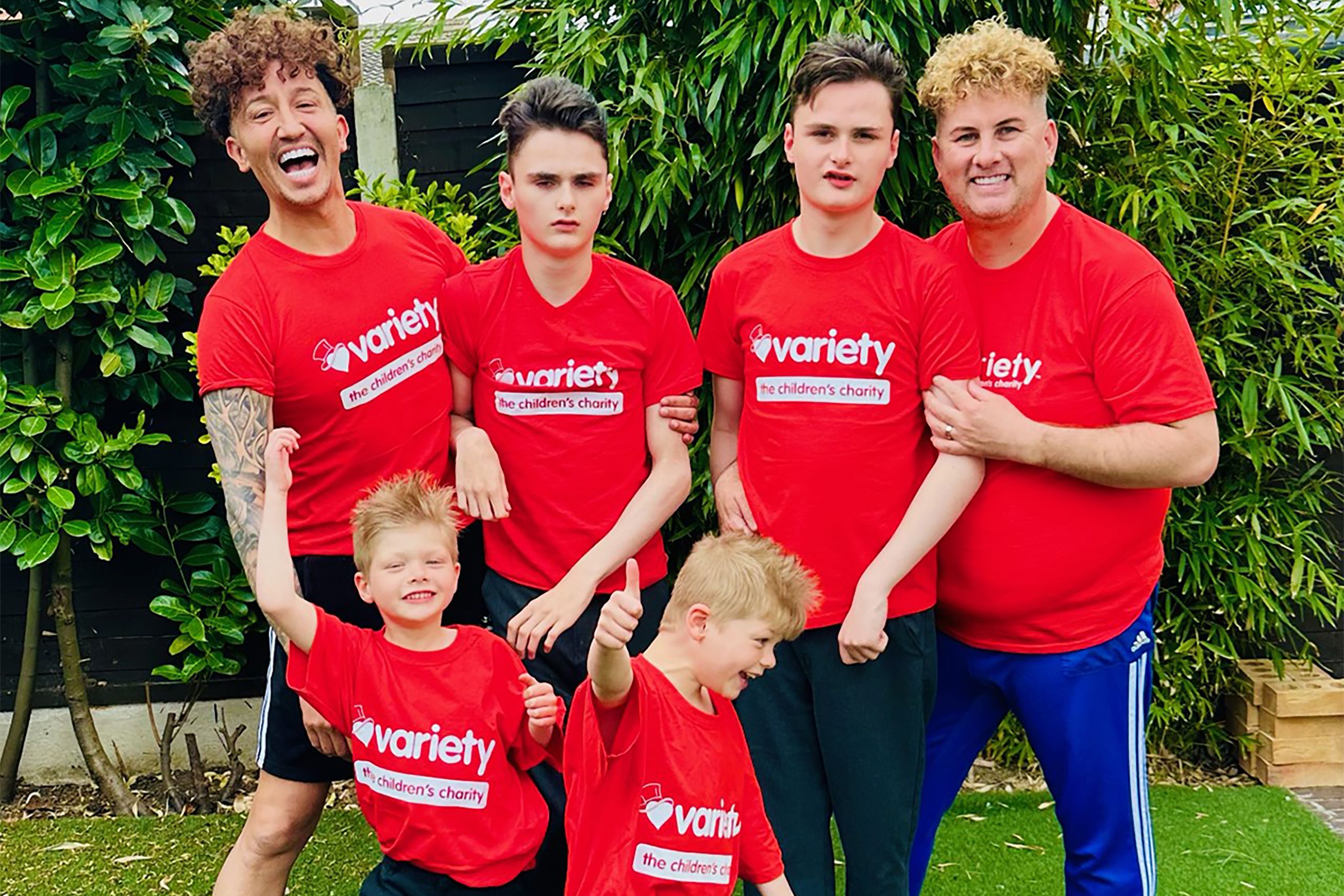 Levi and Lucas are twin boys who are both severely autistic, which can change their behaviours in many different ways such as avoiding eye contact and sensory seeking. They have developmental delay, severe learning difficulties, are pre-verbal, and can require round-the-clock care and supervision. For the family, though, the boys' conditions do not define them: it is just part of their personalities.
Of much more concern is the boys' epilepsy, which is very severe. Both boys have many different types of epilepsy and Levi is diagnosed with Lennox-Gastaut Syndrome, a rare and severe form of epilepsy. Levi has previously been ventilated in Paediatric Intensive Care Units and has injured his head during a seizure. Lucas can be violently sick during seizures, which can cause him to aspirate, leading to lung infections, which means he needs support with a suction machine.
On 12th August, Levi and Lucas will be taking part in the Superhero Tri on behalf of Variety. The Superhero Tri is an inclusive event that allows superheroes with disabilities to either fly solo or gather a team of sidekicks to tackle the triathlon. Participants can either complete the whole course, or split up and take on a section each.
The Atwal-Brice family are keen disability advocates and have decided to take part in the Superhero Tri on behalf of Variety after they came to us for sensory equipment, including bubble tubes and sensory lights to help Levi and Lucas calm down and relax after a seizure or meltdown. They have made incredible progress since receiving the equipment, developing fine motor skills, improving their social skills, and making more eye contact.
The boys are both sensory seekers, enjoying bubbles and wind. Levi particularly loves mark making with different colours and Lucas loves playing with his bouncy ball. Both twins love bike rides, theme parks, swimming, and the outdoors. The Superhero Tri will be ideal for them as Levi and Lucas will be taking on the cycle section with their dads, Michael and Paul, before passing on the baton.

Podcaster, disability advocate, and father Michael said:
We have thought about doing the Superhero Tri a few times but this year just felt right. With Lotan and Lanson – our little two – getting a bit older and Levi and Lucas now being 17, we thought it was the right time to see this wonderful event and support Variety.

We plan on being part of a strong team. The boys are taking on the cycle section and then we pass the baton on. We are looking forward to meeting everyone and making new friends, and showcasing that anything is possible with the right support and encouragement.

We're most looking forward to meeting everyone and celebrating diversity and inclusion in a fun, safe environment!