26th April 2016
KTS Academy Receives Variety Sunshine Coach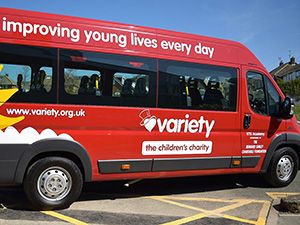 On a beautiful spring day, The Bernard Sunley Charitable Foundation was delighted to present a Sunshine Coach to KTS Academy in Saltburn-by-the-Sea.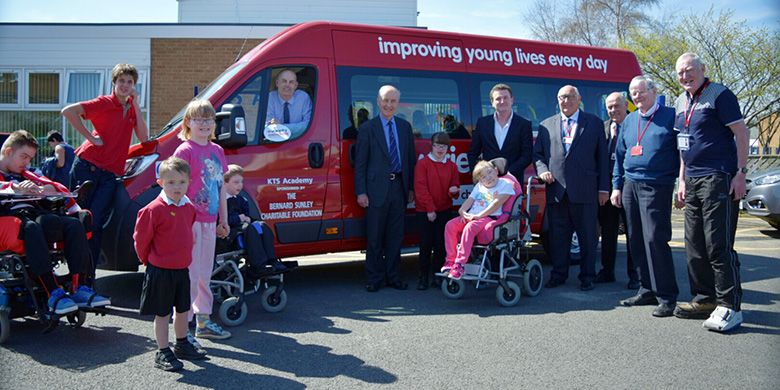 Director, John Rimington, praised the staff for the very special service they give to the pupils at the school in providing these special children the best chances of positive development for their futures.
John Rimington said:
"This is the 56th such presentation the Foundation has made through Variety in its 56 years since inception."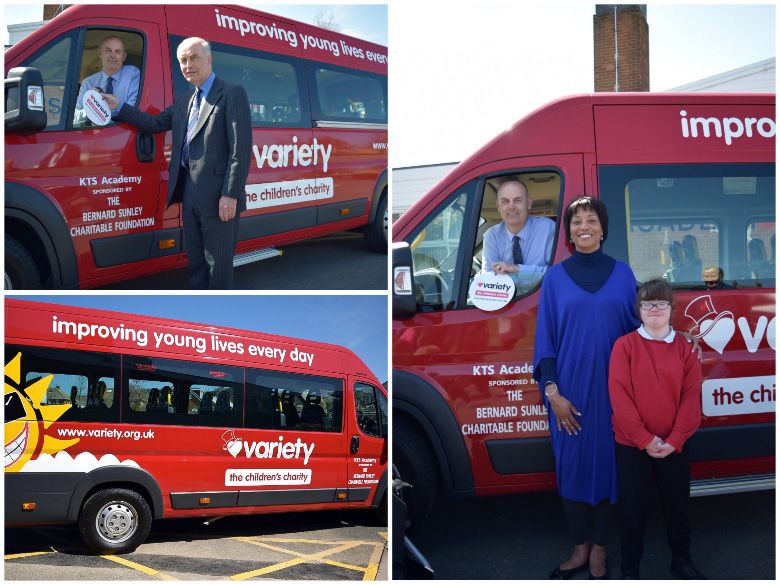 Brenda McCabe, School Business Leader, said:
"We will use the minibus to support our educational visits and visits to support the development of life skills (including independent living skills) which is an essential part of the curriculum for our pupils and students.

The generous donation of a minibus by Variety and The Bernard Sunley Charitable Foundation is therefore very much appreciated as it will enable us to continue to offer the best to our pupils and students."
KTS Academy is an all-age (3-19) special school, catering for 146 pupils who have statements of special needs. There are 15 students who must always travel in their wheelchairs.