3rd December 2014
Killik Steps Up the Pace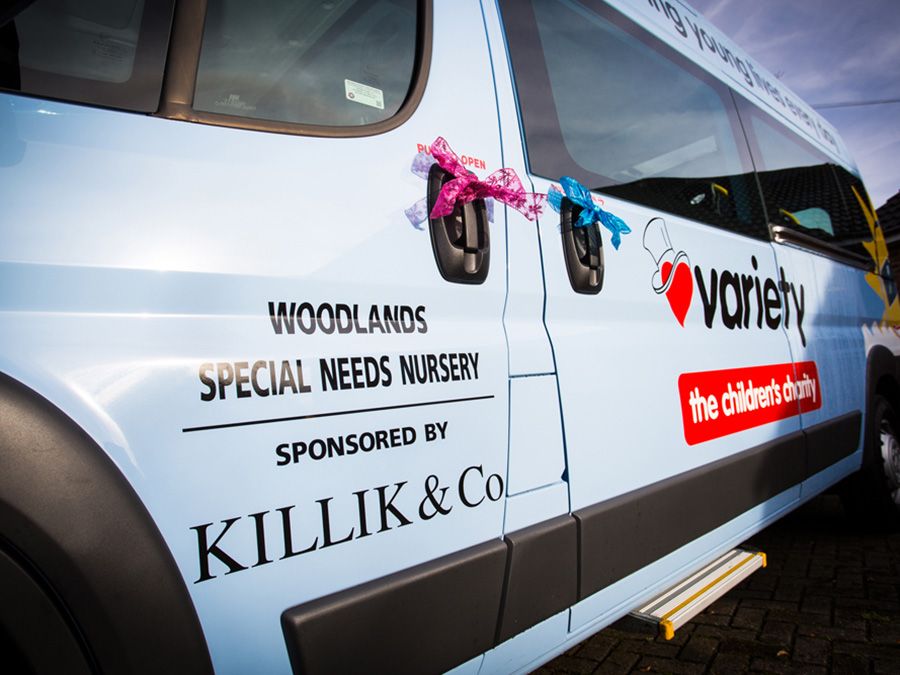 It really was a special and long awaited day for everyone at Woodlands Special Needs Nursery when their brand new Variety Sunshine Coach, funded by Killik & Co, was delivered.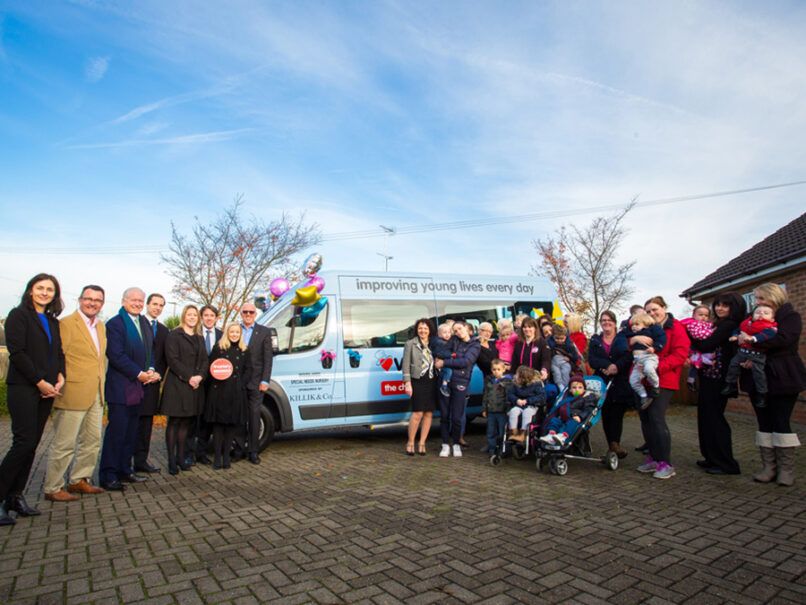 Photo: Children and staff from Woodlands Nursery are joined by Variety personnel and representatives from Killik & Co to welcome with the new Sunshine Coach
Woodlands Special Needs Nursery is a professional day nursery provision for pre-school children who all have learning disabilities, complex needs, physical, medical and behavioural difficulties. The Sunshine Coach will be used every day for social and educational trips. These give children, from an early age, plenty of learning opportunities and enable them to integrate within the community which enhances their well being and develops their self esteem.
Sharon Gray, Senior Clinical Sister, Woodlands Nursery said:
"The Sunshine Coach is fantastic – bright and colourful with all the facilities needed to ensure the children travel both safely and comfortably. It will provide many hours of fun and happiness for the children for many years to come and will make such a difference to their lives. Thank you so much Variety and Killik & Co; you have put a lot of smiles on a lot of Children's faces, you are amazing people! "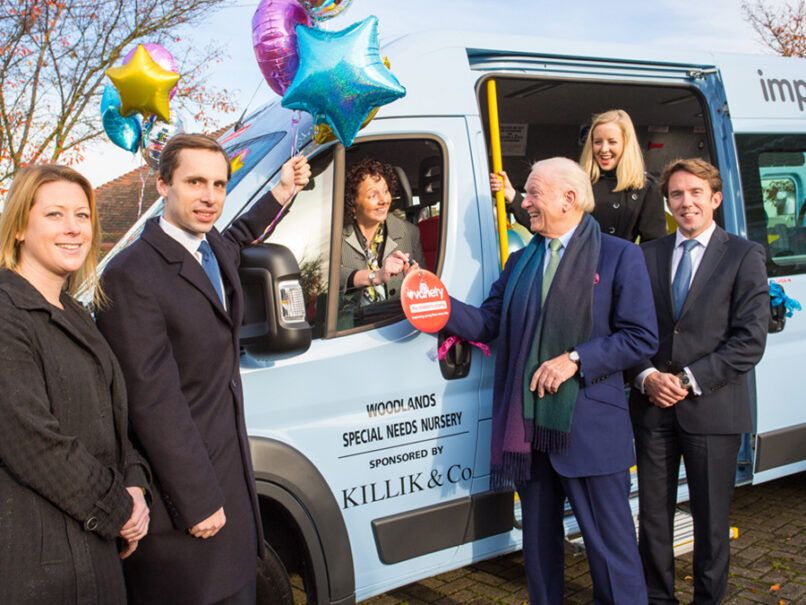 Photo: Jodie Colledge, John Wilding-Jones, Anna Beament and Jer O'Mahony of Killik & Co join Paul Killik, Senior Executive Officer, as he hands the keys to the coach to Sharon Gray, Senior Nurse, Woodlands Nursery.
Killik & Co raised the money through their staff running in The Royal Parks Half Marathon in October, through Iron Man challenges and a strenuous cycling event, known as The Cape Epic, undertaken by Jer Mahony and Dan Dowding.
Jer O'Mahony a Partner of Killik & Co said:
"The partners and staff at Killik & Co are delighted to support Variety, not only because of the enormous help it gives children with incredible challenges, to achieve their dreams and aspirations, but because we can see the tangible benefit of each and every pound we've raised be put to good use in the purchase of Sunshine Coaches. We are also enormously grateful to the generous donations from the Killik Charitable Trust and Sharegift in helping to reach our targets for the Sunshine Coach for Woodlands Special Needs Nursery, and to make it a reality."