2nd September 2014
Kent Lad Greets The BBPT Passport At The Vineyard In Sittingbourne
Fourteen year old Cameron from Gravesend became the latest beneficiary of Britain's Biggest Pub Tour (BBPT) and was guest of honour at The Vineyard as the passport made its way into Sittingbourne in Kent.
Cameron together with his mum Lisa and dad Rob joined the general manager Paul Malyan and the team from The Vineyard on West Street as the tour and its 'Pledge Passport' arrived at the pub on Saturday 30th August.
Cameron, who has Duchenne Muscular Dystrophy, is to receive funds towards a life-changing new Dragon Powerchair, as result of money raised through the tour for Variety, the Children's Charity.
Cameron's mum Lisa commented:
We are so grateful to Variety and the Stonegate Pub Company for helping to fund Cameron's powerchair. Since breaking his leg last year Cameron has been unable to walk and is using a loan chair until his bespoke 'green' one is ready for him to take control of his mobility. Cameron loves animals and can't wait to visit Chessington Zoo and use the adjustable height to be able to see over the fences.

To everyone involved in making this happen THANK YOU for your generous and kind support.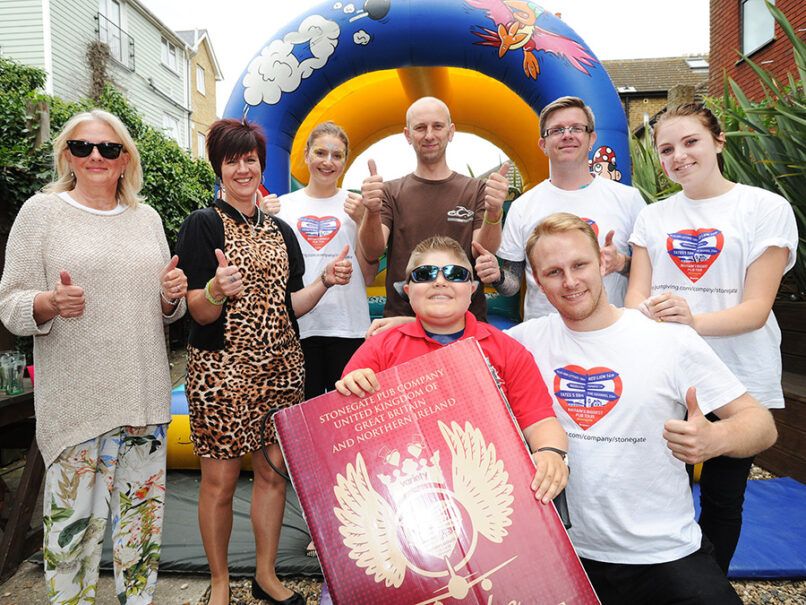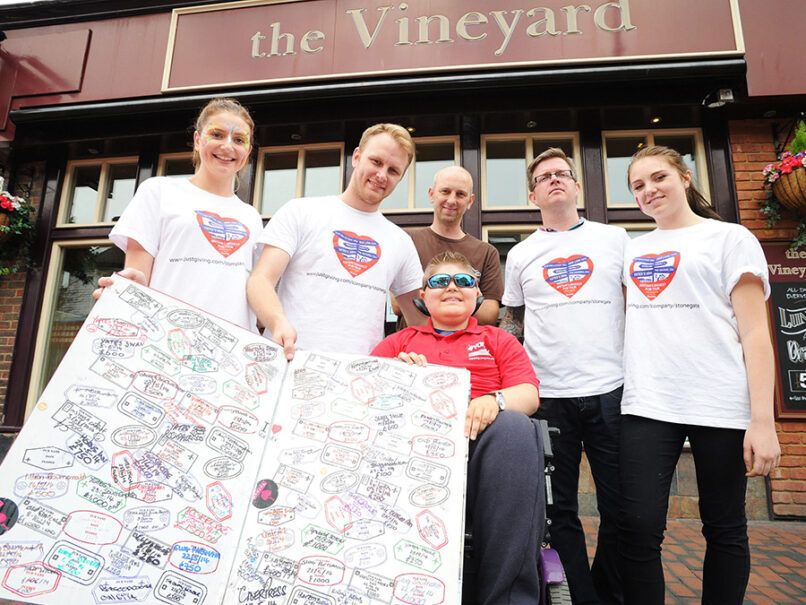 For more information or to make a donation go to:
www.justgiving.com/company/stonegate/events#Britain-s-Biggest-Pub-Tour
www.facebook.com/BritainsBiggestPubTour
www.twitter.com/BBPubTour