16th June 2015
John Chilton School in Northolt Receives MOTOmed Therapy Cycle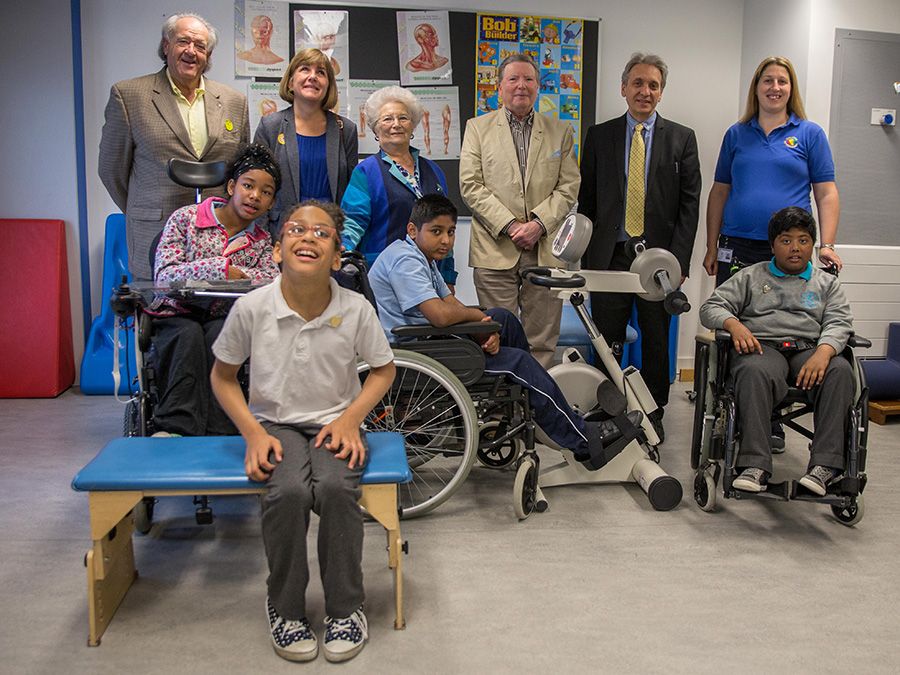 On Thursday 11th June, John Chilton School, was presented with a MOTOmed Therapy Cycle, by the Melissa Nathan Foundation and Variety, the Children's Charity, in memory of the best-selling author and journalist Melissa Nathan.
Melissa's parents, Barbara and Brian Nathan, presented the cycle at a special event attended by pupils and senior staff at the school, as well as Robin Bloom and Monica Smith of Variety, the Children's Charity. Following Melissa's death in 2006, the Melissa Nathan Foundation was established in her honour, with the aim of offering vital support for families in crisis.
Northolt-based John Chilton School caters for children aged 4 to 16 with physical disabilities and mild to moderate learning needs, and is located within a mainstream school, providing various therapies and opportunities for integration. The school had previously had a Motomed therapy cycle on loan, and found it so effective in meeting the neurological needs of some of the children at the school that they wanted to have one of their own.
Simon Rosenberg, Head teacher at John Chilton School, said:
"The generous donation by the Melissa Nathan Foundation has enabled John Chilton School to provide the Motomed Therapy Cycle for use by our pupils. This has enriched the therapy provision that our pupils can now access. Some of our pupils have very little mobility and using the cycle means that they have an opportunity now to experience the freedom of independent movement.

The school, staff and pupils are all very grateful to the support of the Melissa Nathan Foundation and Variety, the Children's Charity, in helping us to enhance the quality of our pupils' lives in this way."
Barbara and Brian Nathan of The Melissa Nathan Foundation added:
"Melissa was always quietly charitable in her brief lifetime and we're pleased to continue her example of discreet assistance. We're sure she'd have been delighted to know we have donated this piece of equipment, in her name and memory".