29th July 2014
Jo Birchall Performs Her New Charity Single At Variety Event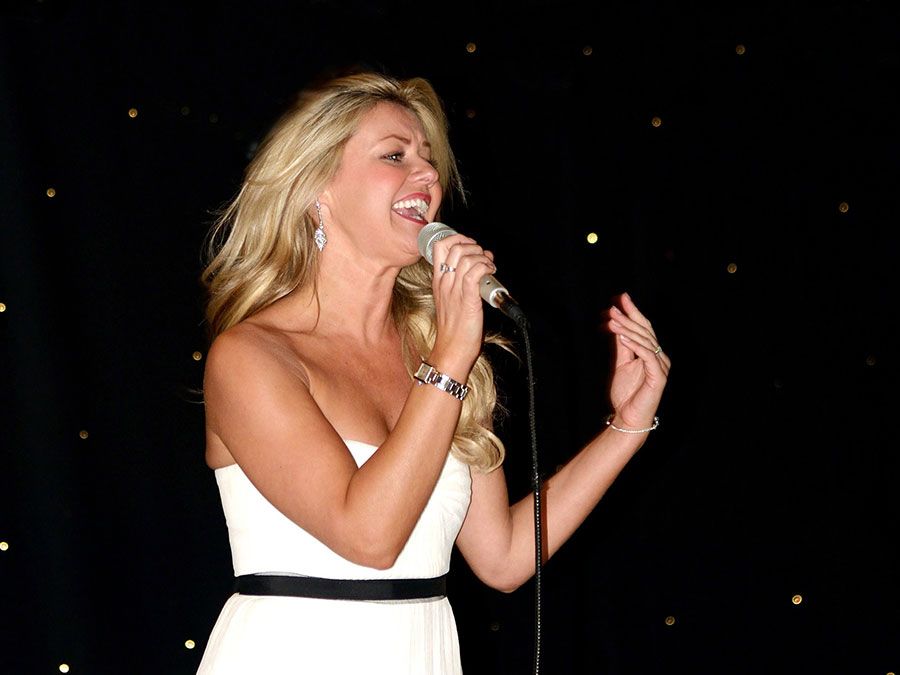 Variety was delighted to give Jo Birchall a slot at their black tie event held at the Hilton Hotel Newcastle Gateshead to honour the three time gold medallist Paralympian, Stephen Miller, for his ambition, dedication and tireless work for the charity.
Tony Thornton, Variety North Committee Chairman commented:
"The appearance of Jo was one of the evening's high points. She is a fabulous entertainer and so many people approached me after her performance to say how much they liked the new single, 'All about love'.
The single is widely predicted to become the song of the summer and is available to pre-purchase via itunes here. It will officially launch on Sunday 31st August 2014.
Pop Idol finalist, songwriter and actress Jo Birchall pledged the proceeds from her new single to Variety, after meeting Stonegate Pub Company Chairman Ian Payne and hearing about Britain's Biggest Pub Tour (BBPT); a 5,555mile tour of the UK that the 620-strong pub company is undertaking for the children's charity this summer.
For Jo Birchall it really is 'All about love'. You can hear it in her voice, feel it in her songs and see it in her smile. Her love for performing has always been there, from her successful teenage TV debut as Siobhan in C4's smash hit soap "Brookside", to lead roles in the BBC's "Nice Guy Eddie" and ITV's memorable feature film "My Beautiful Son".
Jo had found herself catapulted into the living rooms of 10 million viewers on the first ever series of ITV's Pop Idol, eventually being pipped at the post by Gareth Gates and winner Will Young.
After receiving a demo from Jo, Gary Barlow was so impressed he couldn't wait to sign her to his own production company True North.
Stonegate's "Britain's Biggest Pub Tour involves a giant "Pledge Passport". Teams from each pub will pass the passport from one pub to the other using quirky and ingenious transportation methods from roller-skating to sky-diving to barrel rolling and even helicopter flights. . . and Jo will be spurring them on.
The tour will culminate on 26th September in a party like no other at Slug & Lettuce, Tower Bridge, London where Jo will perform 'All about love'.
Jo said:
" I was thrilled when Stonegate gave me the opportunity to be involved with Variety, the Children's Charity and Britain's Biggest Pub Tour. It is a real honour for me to be able to help raise money for the children. They melt my heart at the best of times and Variety do so much for so many different kids. I have a sense of pride to be associated with them. It is important to me to help in any way I can."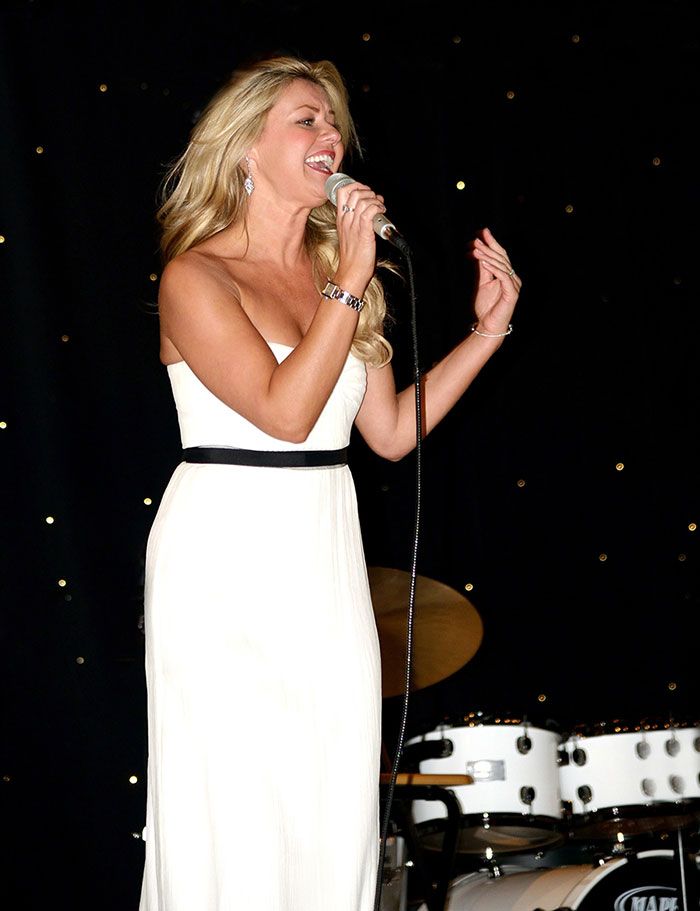 Jo Birchall perfoming 'All about love' at Variety's event
For more information or to make a donation go to:
www.justgiving.com/company/stonegate/events#Britain-s-Biggest-Pub-Tour
www.facebook.com/BritainsBiggestPubTour
https://twitter.com/BBPubTour