6th July 2017
It's a Double Treble For Crest Nicholson South
For the second year in a row Crest Nicholson South presented three Sunshine coaches at their annual golf day.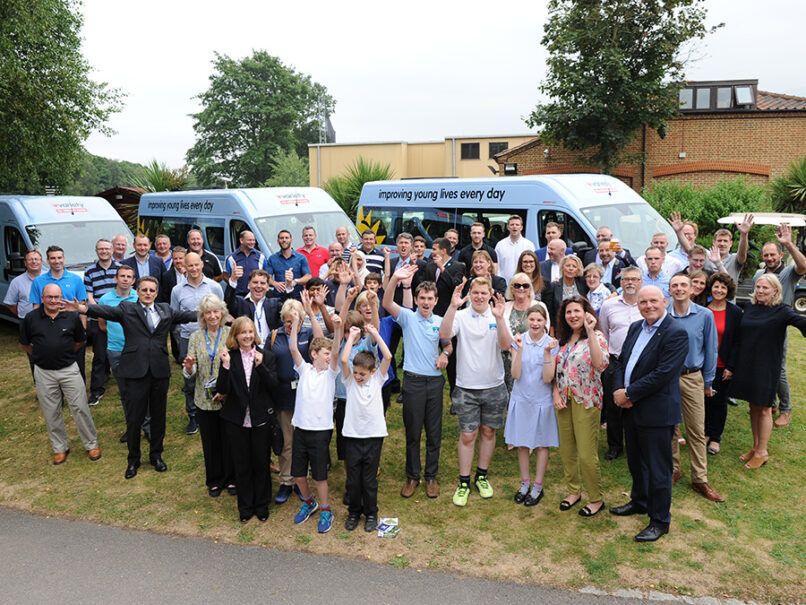 The three coaches were presented in memory of Barry Hodges who passed away earlier this year. Barry was a key member of the Crest Nicholson South team and organiser of the annual golf day.Barry's family were there to see the coaches presented to the schools and learn that Brookfields School pupils call this new Sunshine Coach their 'Barry Bus'.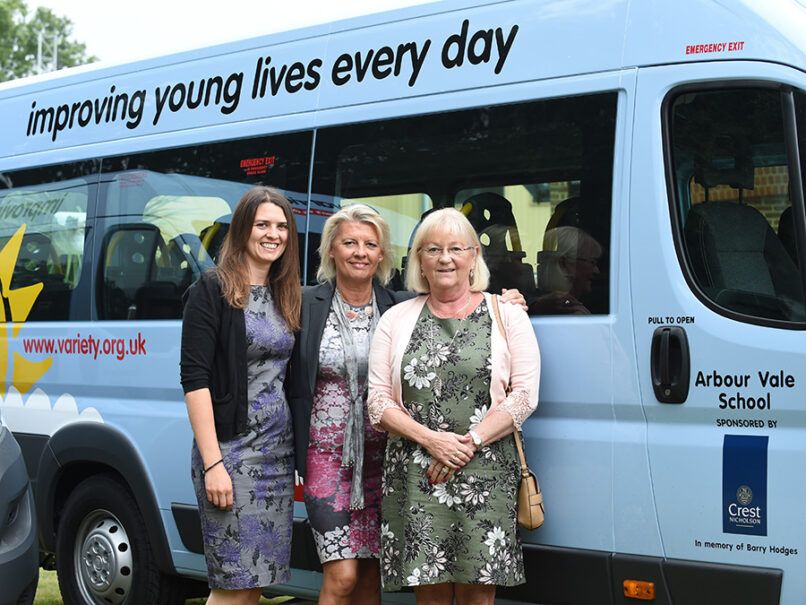 The three Bedfordshire special schools receiving the Sunshine Coaches were Arbour Vale School, Brookfields School and The Avenue School.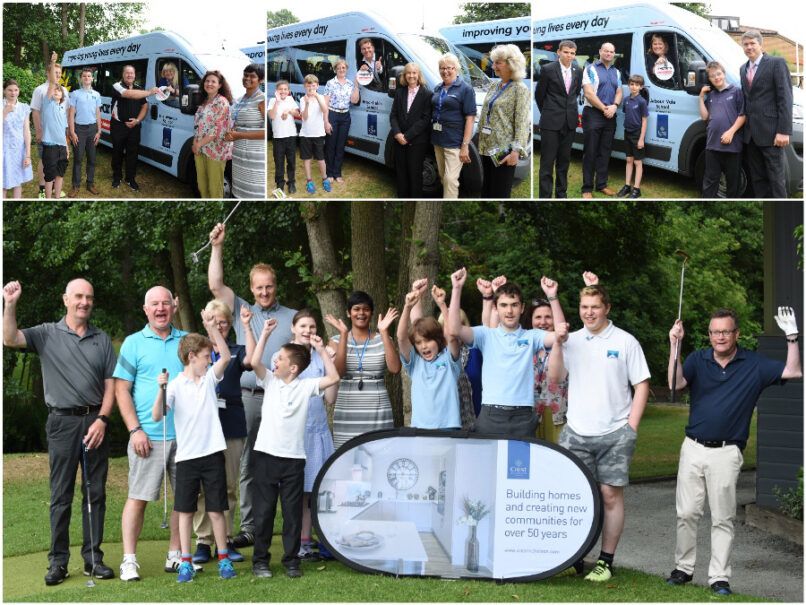 Dean Gray, Development Manager at Arbour Vale School said:
"The pupils and staff at Arbour Vale School are absolutely delighted to be presented with this new coach. The curriculum at Arbour Vale School focuses on functional learning that is engaging, creative and enables our young people to be as active as possible. To enable this to happen effectively the pupils need to spend as much time as possible out in our local community, to experience all the opportunities it has to offer. This coach will enable the school to continue to provide safe and appropriate transport to all the venues and events that are available to us. Everyone at Arbour Vale School would like to thank Variety for their support and we look forward to using the new coach to further opportunities and learning for the pupils of Arbour Vale School."
Brandon Mills, Headteacher of Brookfields School said:
"The pupils are thrilled and excited to have been awarded a new Sunshine Coach by Variety and Crest Nicholson. It is so important for our pupils to be able to apply the skills and knowledge they are learning in school out and about. The new Sunshine Coach will allow them to be able to get to a whole range of places, both near and far, so that they can apply their skills as well as experiencing so many new and wonderful things that they wouldn't have been able to had we not had this fantastic new Sunshine Coach from Variety and Crest Nicholson. Thank you."
Mary Harris, Acting Head/Deputy Head, The Avenue School said:
"The Avenue School, Special Needs Academy is thrilled to take delivery of it's newest Variety Coach.Being able to get out in to the community means we can bring the curriculum to life for our pupils, all of who have complex learning difficulties, so actually doing something means more to them.Our school could not operate fully without our sponsored coaches. Thank You."