28th July 2015
Italian Job Minis Make An Appearance at The Old Hill Festival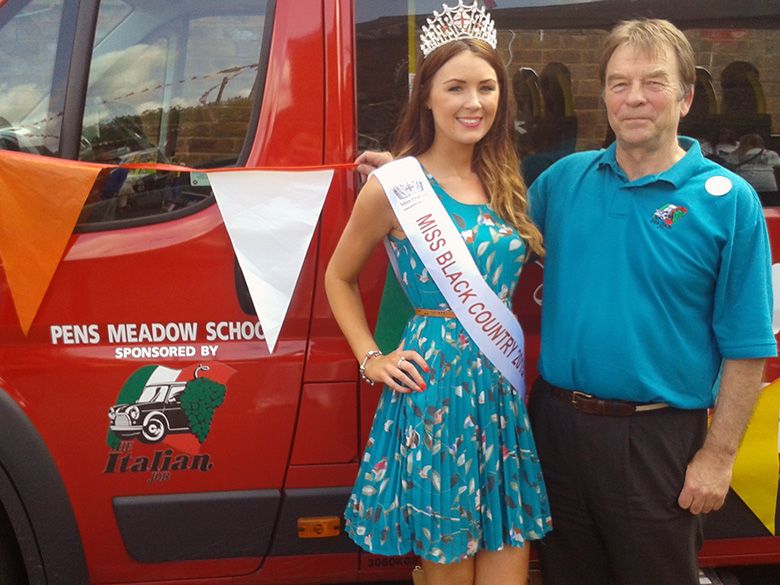 Mini Cars from international motoring event, The Italian Job were present for the second year at the seventh Old Hill Festival near Dudley. The event was a great success with an estimated 1,000 people lining the parade route and crowds of more than 5,000 packing the showground. Visitors were treated to an afternoon of displays, stalls, side shows, a funfair and music festival as well as Minis from The Italian Job, which raises funds for Variety.
The Minis were joined by the Variety Sunshine Coach funded by The Italian Job, and which earlier in the year had been presented local Special Needs School, Pens Meadow School.
A piper led the veterans and Army cadets followed by a parade of 150 vehicles including a host of fun characters including 'Del Boy and Rodney with Reliant van.
Look-a-likes of David Beckham and Gordon Ramsay were joined by Jade Secker, Miss Black Country and The Mayor of Sandwell, Barbara Price.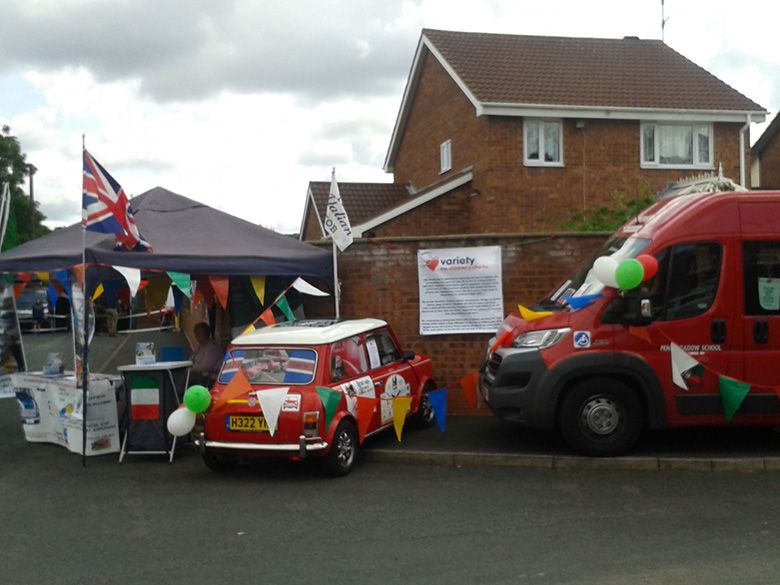 Participants in this year's Italian Job had a stand to raise money for Variety through a raffle to win a classic Mini.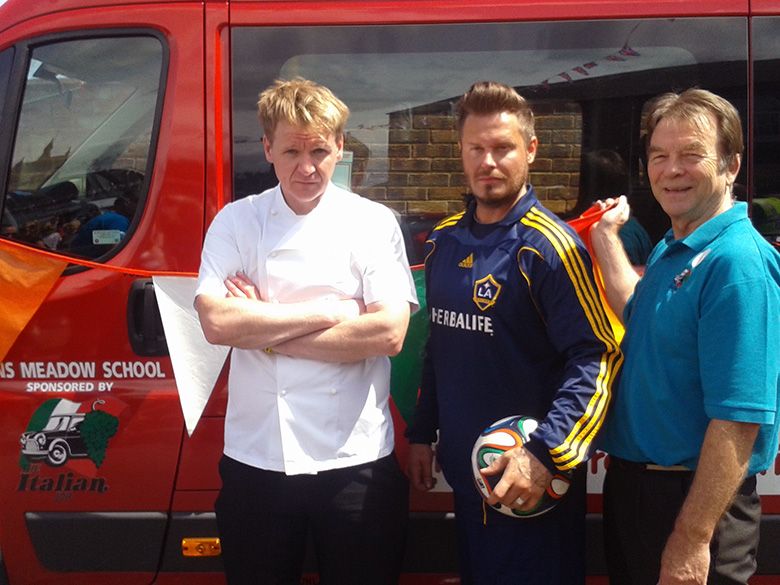 'David Beckham' and 'Gordon Ramsay' with Martin Lawton, Italian Job participant.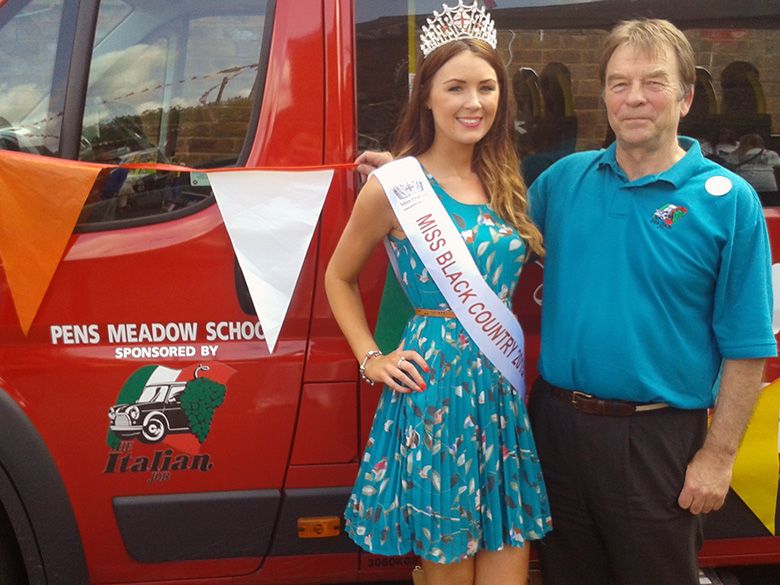 Miss Black Country, Jade Secker