13th August 2014
Innovative Children's Short Stay Unit opens at King's College Hospital
Press releases
Hospital grants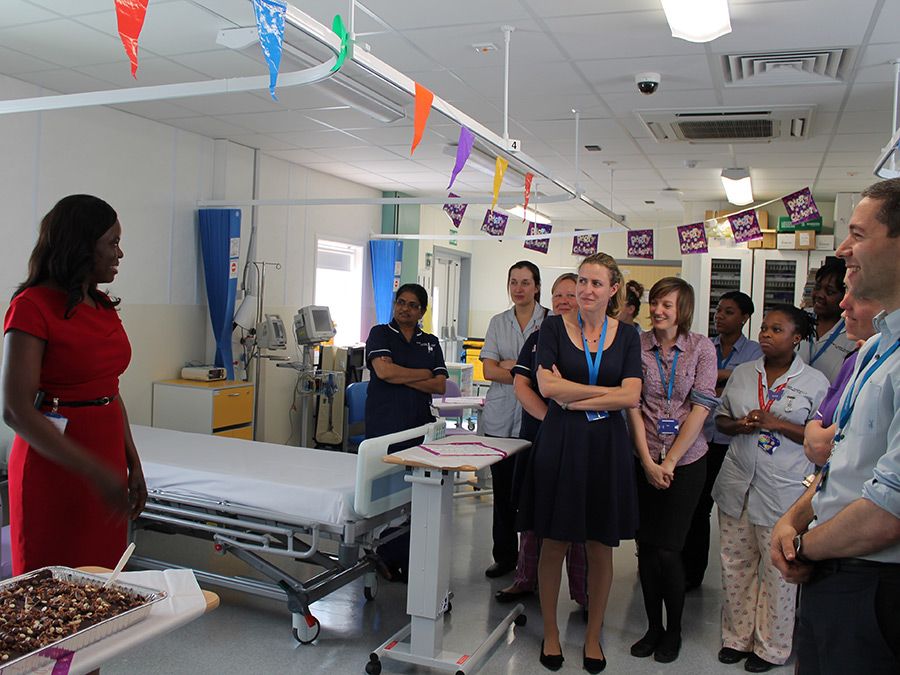 King's College Hospital opened its brand new Paediatric Short Stay Unit on their Denmark Hill site in South London. The 6 bedded, Consultant-led unit will admit children and young people from the Emergency Department in order to provide care for up to 48 hours.
As part of the Variety Children's Hospital, the new unit will serve to deliver a high quality of care to local children utilising an innovative model of health care delivery. The paediatric short stay unit is complemented by the new paediatric hospital at home service. The hospital at home service provides consultant led, nurse delivered care in children's homes with facility for up to 4 home visits daily. These new service developments optimise patient's quality of life by delivering excellent care whilst facilitating their discharge home at the earliest opportunity.
These new services complement the extensive specialist services established at King's College Hospital to provide a comprehensive portfolio of child and family centred care. The Variety Children's Hospital has dedicated wards for a number of different specialties including the largest centre for paediatric liver transplantation in the world.
Dr Omowunmi Akindolie, one of the Consultant Paediatricians involved in the opening of the Paediatric Short Stay Unit said:
"I'm delighted that our unit is now open. It will transform the quality of care delivered to children in our local community. "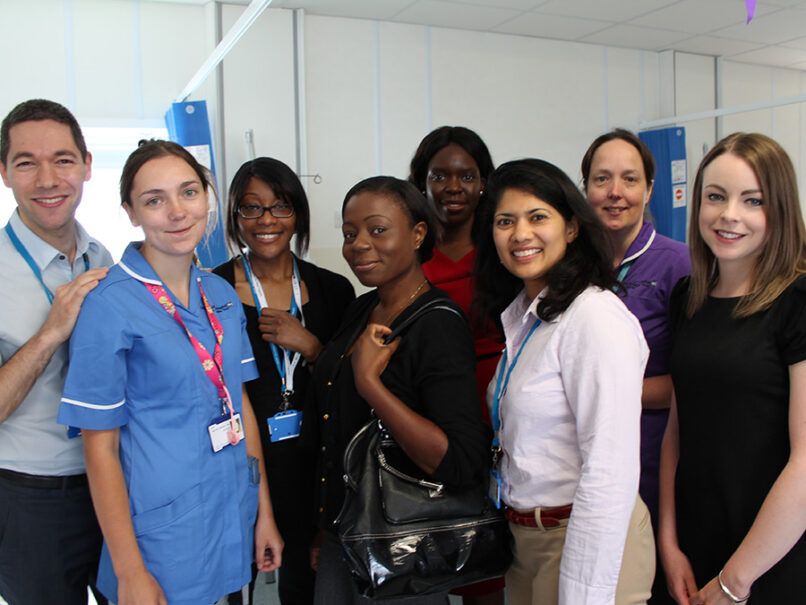 The Medical and Nursing team for the Paediatric Short Stay Unit.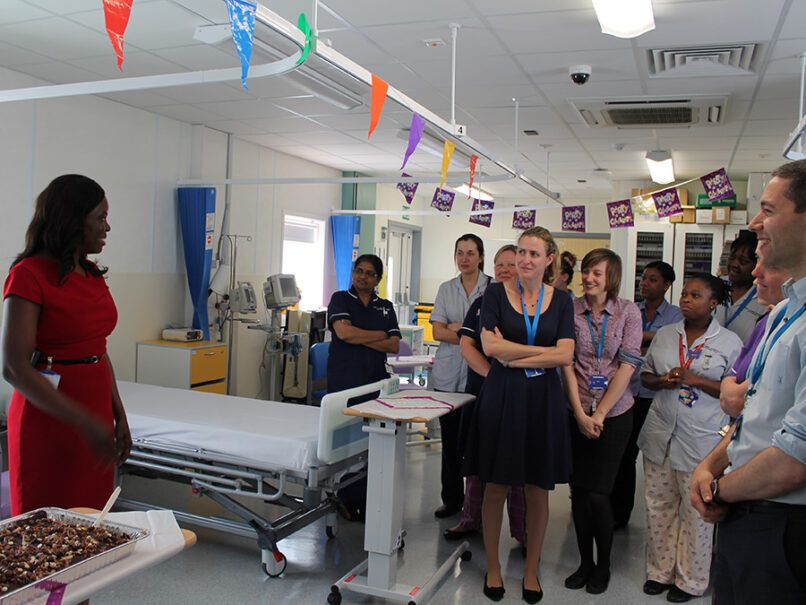 Dr Omowunmi Akindolie, Consultant Paediatrician, opening the Paediatric Short Stay Unit.