8th February 2021
In the run up to Easter, Variety Wessex entertains local children facing coronavirus restrictions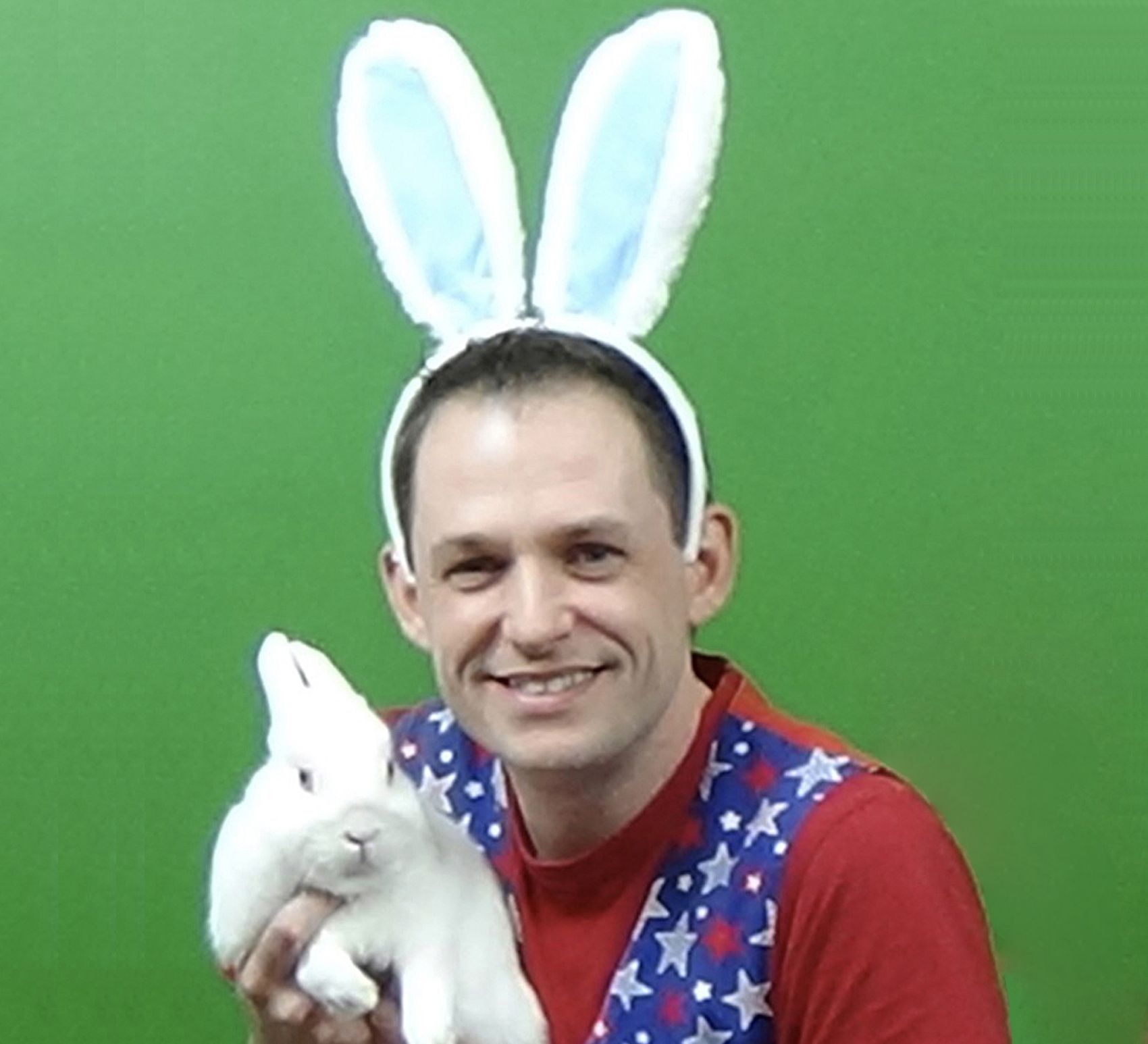 As coronavirus distancing continues into 2021, Variety Wessex volunteers are working unstintingly to provide sorely-needed fun and entertainment for local school children in the Southwest. By putting on a programme of fantastic virtual shows in the run-up to Easter, they aim to bring some joy and laughter to children whose lives have been severely restricted in recent months.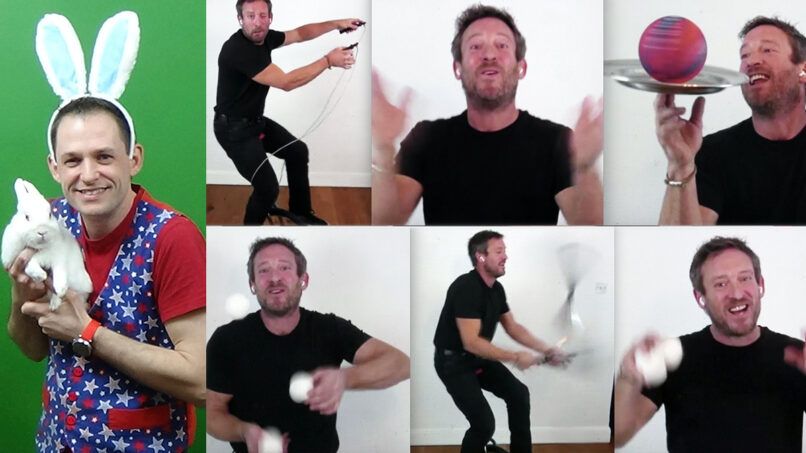 Kicking off the programme last week, Crazy Juggler Pete Matthews entertained teachers and carers from the Bethany, Linwood and Beaucroft Schools, plus members and friends of Variety Wessex, with a hilarious Zoom presentation, which he streamed live from his Dorset home. The show, which was organised by Frances Cornelius, chair of Variety Wessex, saw the acrobatic entertainer not only juggling clubs and spinning plates, but also balancing on a unicycle while juggling five cutlasses. It was something of a miracle that his ceiling stayed intact!
More shows are now in the pipeline. In the run up to Easter – Just as he did at Christmas last year – Pete will be teaming up with children's entertainer Krazy Kev to put on a series of 25 different Easter-themed Zoom shows for school children at Bethany and Linwood Schools in Bournemouth, and Beaucroft School in Wimborne. Krazy Kev will be joined by Popcorn, his magic white rabbit, who only appears when the children chant the spell 'Wibbly Wobbly Woo'. Popcorn is a Netherland Dwarf rabbit, and will be three-years-old on 7th April. His favourite food is carrots, of course!
Each show will finish with a special Bunny Hop action song written by entertainer Anthony Bygraves, son of the late legendary Max, for the children to sing with their teachers.
Pete Matthews, the Crazy Juggler, said: "Thank you Frances for the opportunity to entertain both the children and their teachers and carers. I am delighted to be involved. Variety does so much to help children who have had such limited access to fun and entertainment in recent months."
Krazy Kev said: "It's always a pleasure to put on shows for Variety. Pupils from Linwood and Bethany Schools in Bournemouth and Beaucroft School in Wimborne always enjoy seeing Popcorn and he loves seeing the children. It will be quite different getting him to perform for an online show."
Frances Cornelius, chair of Variety Wessex, said: "Many thanks to Pete Matthews and Krazy Kev who are bringing fun and laughter to all who see their shows. There will be 25 Zoom shows at Bethany and Linwood Schools in Bournemouth, and Beaucroft School in Wimborne. Thank you everyone involved in bringing this vital entertainment to these wonderful children, particularly Shan and the Bournemouth Boys Club for their ongoing support for these events and Anthony Bygraves for writing the Bunny Hop Action Song."