3rd September 2012
'I Want To Tell You A Story': In Memory Of Max Bygraves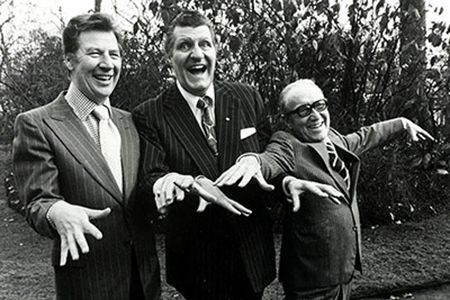 Variety, the Children's Charity, was sad to learn of the passing of veteran comedian and variety performer, Max Bygraves, who has died aged 89.
Max was a long-term supporter of Variety and his son, Anthony, continues this tradition as he often supports our Wessex committee. Max was born in London in 1922 to an East End boxer and given the name Walter, where he was one of nine children in a Roman Catholic family.
Max joined the RAF during the Second World War and this was where he gained the nickname 'Max' from his impersonation of the comedian Max Miller on the first night of service. His career started just after the war, when he appeared on stage with Frankie Howerd, Benny Hill, Harry Secombe and Spike Milligan.
It was radio that first saw him bring the music hall tradition to a wider audience when he appeared in, and wrote, Educating Archie with his friend Eric Sykes. A show with Judy Garland at the London Palladium led to a five-month stint on Broadway, and his fame soon grew through 30 gold discs and 20 royal variety shows where audiences were asked to 'SingAlongMax'.
He appeared in a number of films and by the time he hosted the TV quiz show Family Fortunes in the 80s, his numerous hit songs, and his ownership of the rights to Lionel Bart's musical Oliver!, Max had become a multimillionaire.
Max supported Variety for many years and was a Barker from 1972 as well as great member of the Golf Society alongside his friends and fellow members, Jimmy Tarbuck and Ed 'Stewpot' Stewart.
In 1982, Max was awarded an OBE, but described himself as 'just an ordinary Cockney bloke who made it'.
We were proud to mark Max's 70th birthday with a celebratory lunch in 1993. Max emigrated to Queensland, Australia from Bournemouth in 2005 with his wife Blossom. Max had Alzheimer's disease and had been cared for by his daughter, Christine, since his wife passed away last year.
Everyone at Variety including the Chief Barker, Keith Andrews, would like to pass on our thoughts and condolences to Max's family and friends.