10th October 2014
Hilton Hotel Star Ball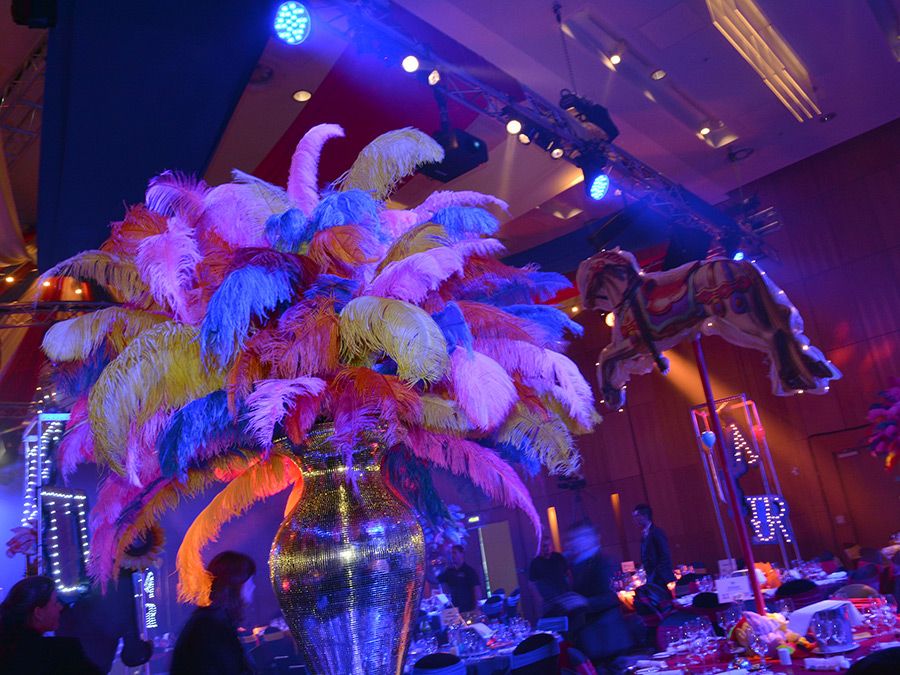 The circus came to town on 4th October at the Hilton Hotel Deansgate Manchester. It was all the fun of the fair for the guests heading to this year's Hilton Hotel Star Ball, with a circus-themed extravaganza with Hoopla Stalls, Coconut Shys, Trapeze Artistes, Clowns, and a fortune teller with her Crystal Ball.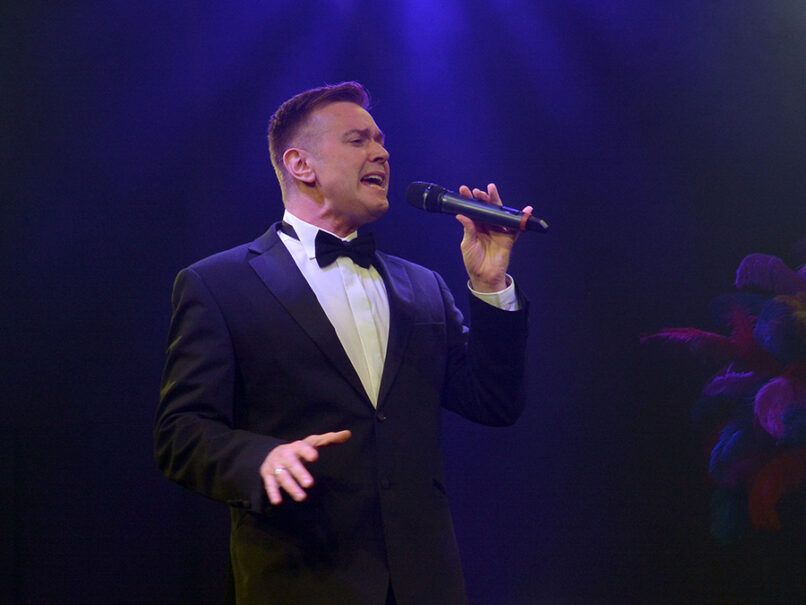 Guests, including Hollyoaks stars Jorgie Porter and Stephanie Davies were getting into the swing of it – with plate-spinners, acrobats, hook-a-duck stalls and hoopla among the entertainment. A troupe of drummers led guests into the flamboyantly decorated ballroom where Darren Day delighted everyone with his vocal impressions – including mimicking three members of 'Take That'. Boyband Jack Pack and girlband Vanquish also inspired guests to get into the party spirit, and this was followed by a disco to dance the night away.
Fundraising in the Big Top ballroom 'flew' to more than £61,000 on the spectacular night. The event raised money for the Hilton Community Foundation, as well as this year's nominated charity Variety, the Children's Charity. John McLauglin, General Manager of the Hotel and Simon Sheehan, Director of Hilton in the Community Foundation were thrilled that everyone had such a wonderful time.
Two Sunshine Coaches were on display outside the Hotel so the guests could see the great work being done for children in the Manchester Region.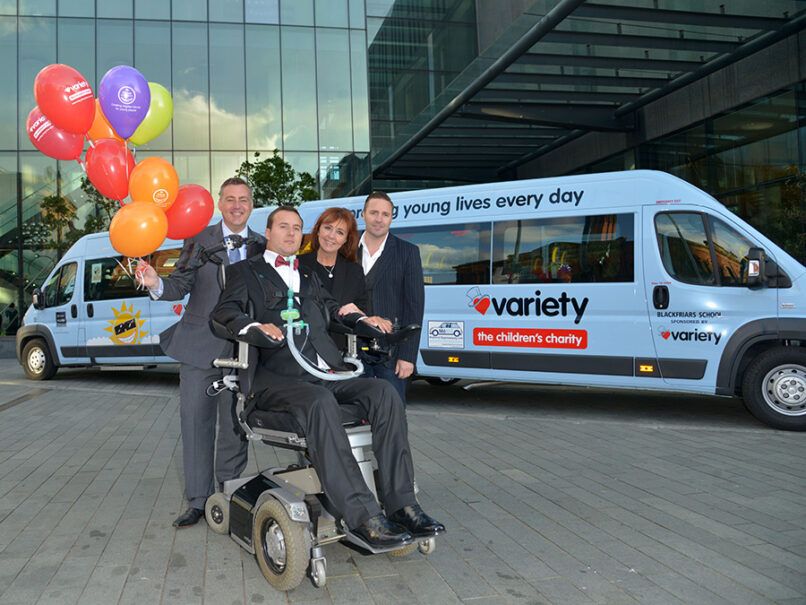 Variety's Ambassador Matt King OBE spoke movingly of the essential help Variety gave him, after he battled back from a horrific injury on the rugby field. Matt broke his neck at the age of 17 playing for London Broncos 10 years ago, leaving him paralysed from the neck down.
Variety helped Matt with the purchase of his state-of-the-art wheelchair, and he said:
"It is this chair that gave me the drive to go back to school and live an independent life.