16th December 2014
Harrods bears find new homes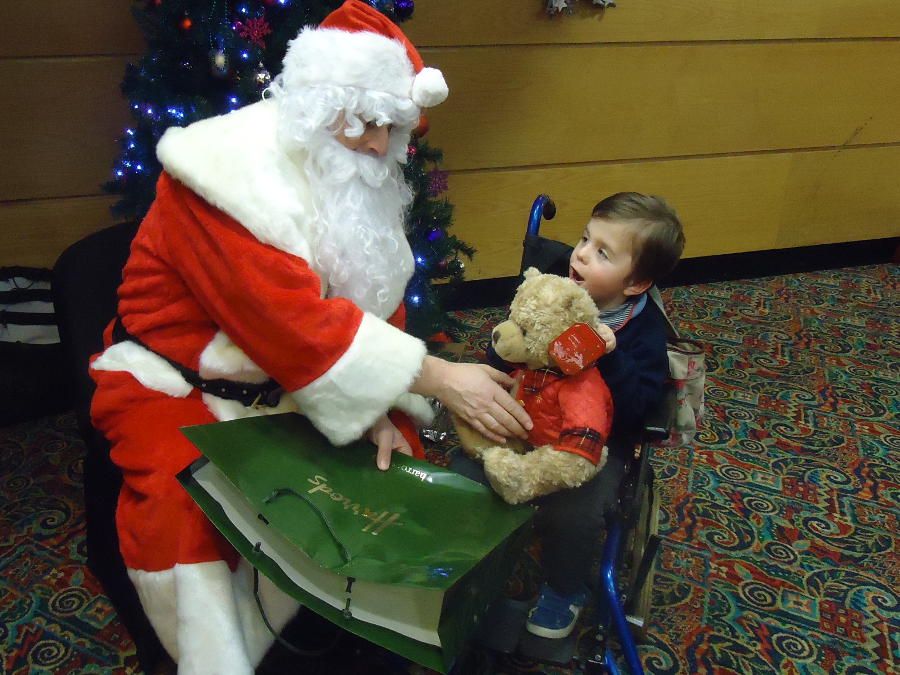 On 15th December at the Riviera Hotel, Bournemouth, Variety the Children's Charity supporter Anna Howard's goal of providing a 'Harrods' Teddy Bear to all the disabled and disadvantaged children attending the Annual Christmas Party was realised.
The idea first arose whilst on her daily train journey to work in London when she came across an article outlining a similar goal in the Harrods Magazine.
Initially I thought "what a sweet idea" said Anna, then it struck me "What if we could do that with the charity I support."

Thoughts are fine but actions make them come to fruition. "I discussed it with friends who were incredibly supportive and keen to see the idea go forward."

"I contacted Frances Cornelius, Chair of Variety Wessex and Events Co-ordinator Lorraine Segal who were already finalising plans for the annual Children's Christmas Party and in the process of sourcing presents for the children."
Always up for a challenge Anna re-contacted 60 friends, colleagues, members and visitors at the Sandbanks Yacht Company who duly purchased their sponsored bears, enabled them to make the journey from the world-famous department store to the loving homes of the children attending this year's party.