11th November 2014
'Hang on Lads, I've Got a Great Idea'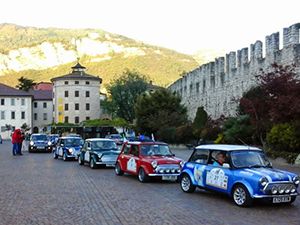 These words made famous by Michael Caine in the iconic film, The Italian Job, were the inspiration for the fundraising event of the same name which has now raised over £2.3million for children's charities. Celebrating its 25th anniversary this year, teams from Canada and New Zealand joined over 60 Minis (Classic and new!) from the UK on this unique fundraising event to raise money for Variety, the Children's Charity.
The event began in the medieval City of Trento, near the Dolomites and the navigation rally explored the beautiful mountain roads of both Piedmont and Trentino. The route included visits to world famous vineyards, a visit to Trento's SOS Children's orphanage, where the children were given toys and other gifts by 'The Jobbers', a drive on the world famous Monza F1 circuit, and a very special outing to the Ferrari Museum. The navigation rally culminated in a procession through the streets of Turin, complete with police outriders who escorted the cars through the streets.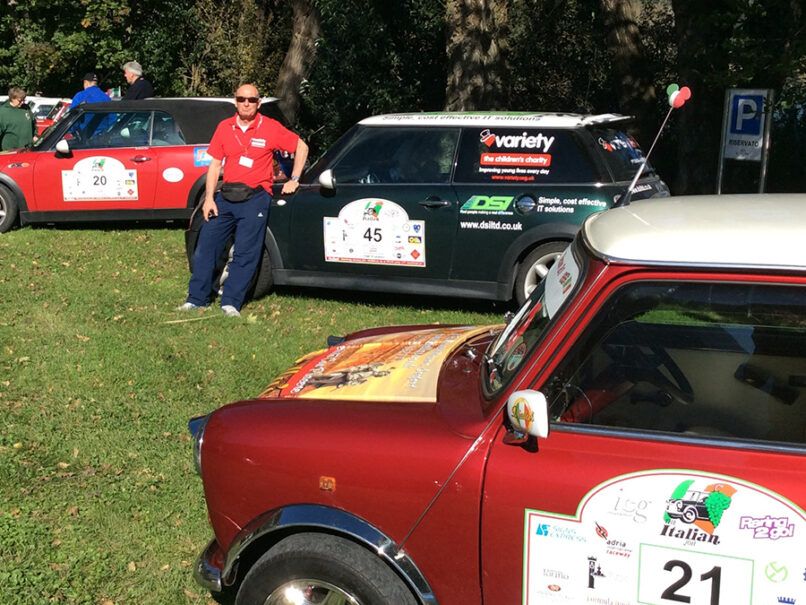 Mike Haszko, Head of Corporate Fundraising, who took part in the event said:
'So far, over £2.3 million has been raised from the event in aid of children's charities. This is the third year in which Variety, the Children's Charity, has benefited from the rally through the 'Wheels for Wheels' fundraising concept; the small wheels of Minis, fundraising for the bigger wheels of Variety Sunshine Coaches. It's hoped that enough will be raised this year to fund two Sunshine coaches to add to the very first Italian Job Sunshine Coach, presented to Herons Dale Primary School Shoreham-by-Sea' in 2013.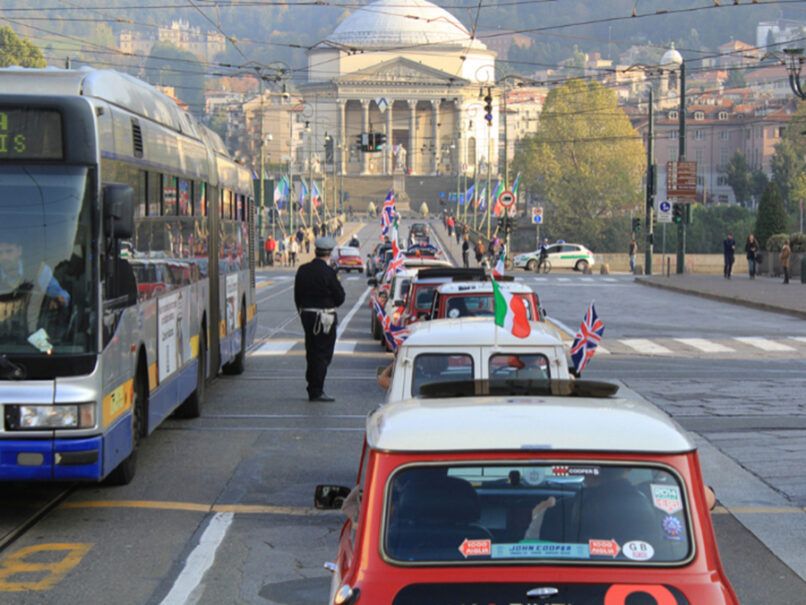 The 2015 Mini Adventure starts on Sunday October 25th and will finish in the UK on Saturday November 7th. You can reserve your place now and get ready to drive on some of the most magnificent mountain roads in Europe! Your itinerary will include Luxembourg and its magnificent castles…Lucerne one of the world's prettiest city's … Lake Como … Siena, Arezzo, Assisi in the idyllic Tuscany before reaching Rome.
Full details will be on line at www.italianjob.com by February 2015 or by emailing gsg@italianjob.com