31st October 2014
Halloween Thriller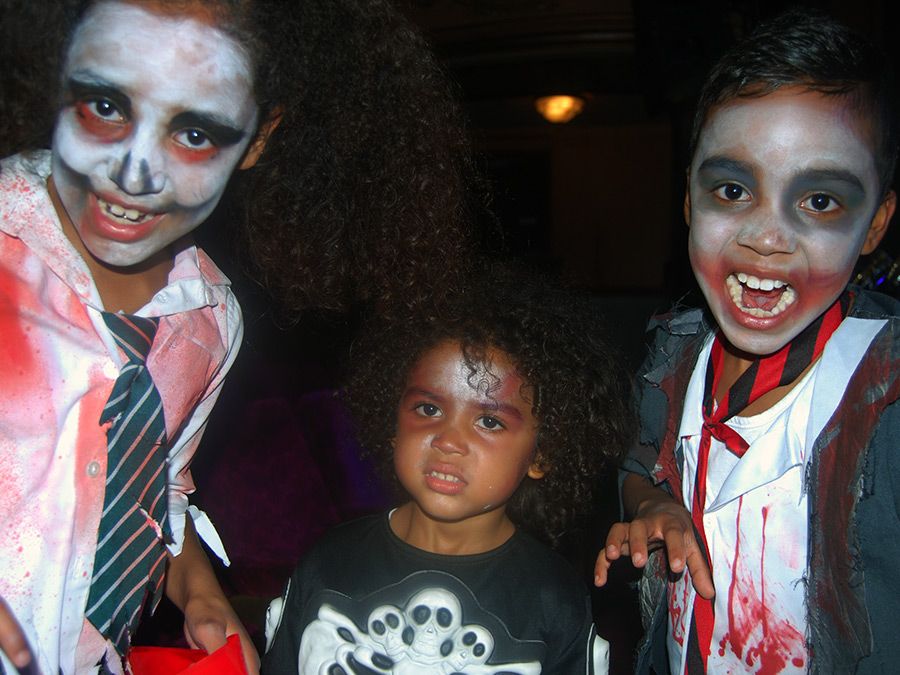 'Variety at Work' had a very special treat in store for some lucky children this Halloween. The production team of 'Thriller', at the Shaftsbury Theatre in London's West End, invited 20 children and their families to experience the skills of professional make-up artists.

The well-known 'Thriller' cast members then gave their time to teach the children, classic and famous thriller dance moves, including the legendary 'moonwalk'. Everyone was really impressed that the children, aged between 6 and 11, learnt the dance moves within just a couple of hours.

A very special 'Thank you' to the cast and production team for enabling Variety to provide this unique experience for the children.