10th October 2014
Great Scottish Run in Glasgow
Scotland
Sporting challenges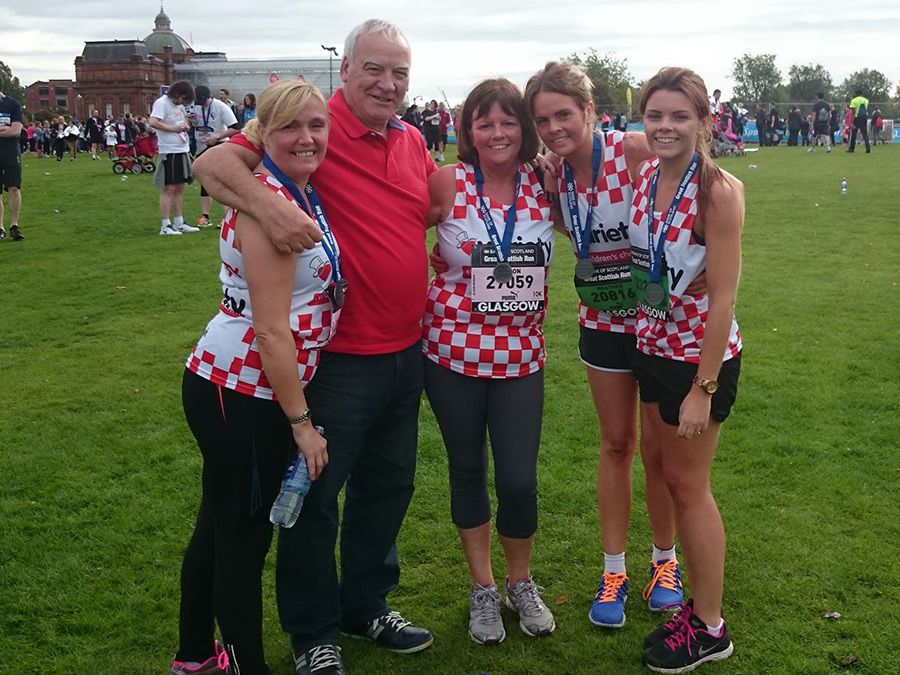 Variety Scotland was represented at the Great Scottish Run in Glasgow on Sunday 5th October by our very own Jeni Queen who ran the half-marathon, Team Gribben-Chair Iain Forbes' partner Alison and her daughters Heather and Fiona and Elaine Sherry – a member of Iain's bowling club ran the 10k. Jeni is a regular runner and has raised lots of money for Variety over the years.
Alison was inspired after watching her daughters run for Variety last year, took up running and was proudly completing her very first race. Jeni's friend Grazo and Past Chairman Neil Drover's son Murray, also completed the 10k in amazing times.
Over £3k has been raised for Variety and, although there were a few sore muscles afterwards, they all enjoyed the experience and the support from a big Scottish crowd.