9th March 2023
Going the Distance: York Couple Runs First London Marathon for Variety
Fundraising
Sporting challenges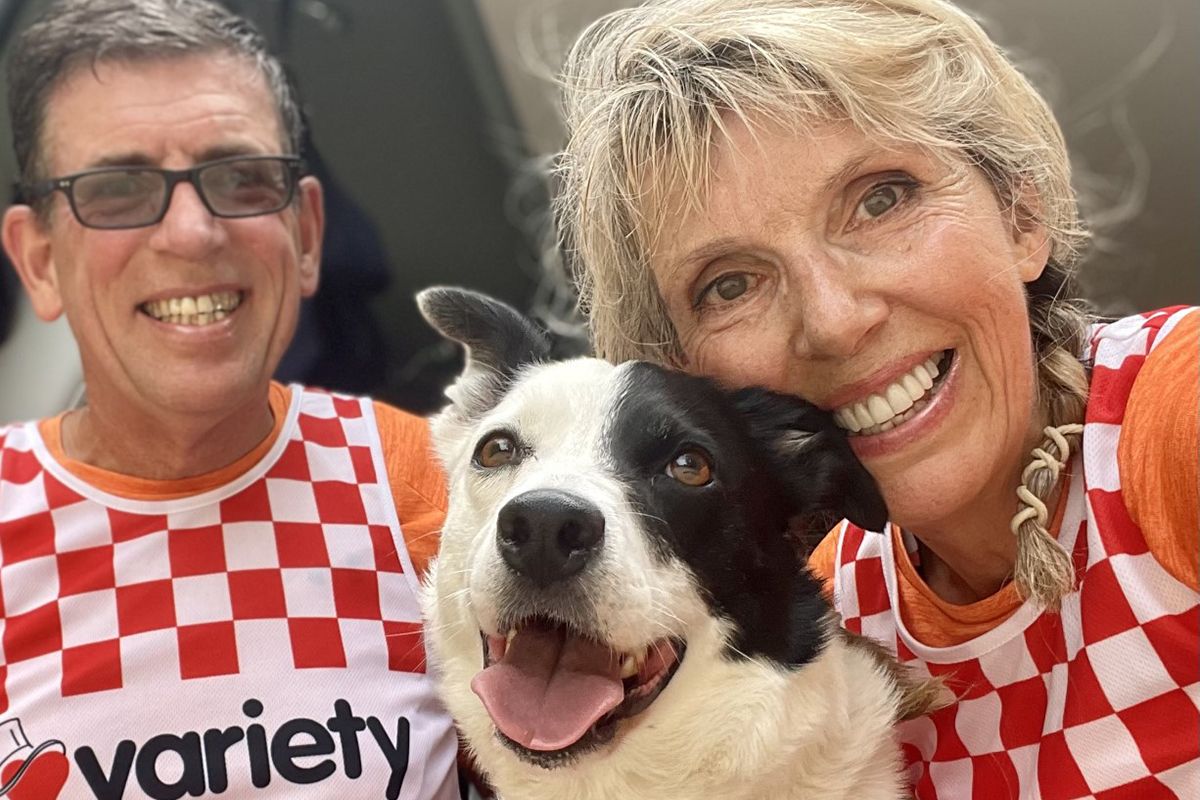 With the help of dog Rosie (7), Julie and Simon have been training rigorously for the world-famous marathon on 23rd April. Despite having helped marathon runners with their fundraising efforts in the past, Julie and Simon's love of running began later in life. They went from never running to running two marathons, including the York Marathon. This coming April will see their first London Marathon.
The couple have been supporting Variety for over a decade, starting when Julie would hold business networking events and fundraising balls in aid of the charity. Over the years, they have raised money for two Sunshine Coaches.
When Challenge Events and Community Fundraising Officer, Sarah Phillips, got in touch to ask if the couple would like the run the London Marathon, they were quick to accept.
Julie said, "It's something in our heart we'd love to do and it's one of those things that's sort of come full circle for us. We helped others to do the London Marathon and we're now going to have a chance to do it ourselves and help Variety along the way."
Julie and Simon are sticking to their training plan and are well on track to make the marathon on 23rd April. They run regularly along the cycle paths in York, and are currently up to 19 miles.
Julie said, "We are very lucky. It's absolutely idyllic so we have no excuse not to be getting out."
Julie and Simon are delighted to be running on behalf of Variety and have fully embraced being a part of Team Variety.
Julie said, "We're such big fans of Variety. I know that so much of the money goes to the child, and that's a big thing for us: we don't see any waste. I've been to events as well, and it's just been so lovely.
"I'm most looking forward to seeing the Variety team at the cheer points: I think that will be really exciting and hopefully they'll see us coming because we'll make sure that we're matching in our Variety vests.
"Although we're very different runners – Simon's faster than me – we're planning on running together on the day, so he'll have to slow down and I'll have to speed up!"