27th November 2015
Giving back on Black Friday: Variety launches the 'In Their Shoes' campaign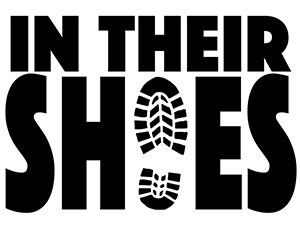 Variety, the Children's Charity, was delighted to mark the official launch of the 'In Their Shoes' campaign this Friday, 27th November.
Founding supporter Shoestore.co.uk took time off from the Black Friday rush to kindly welcome staff from Variety's Bayham Street headquarters to their Aldershot warehouse to show off the shoes they had assembled for donation.
By recycling all returned shoes in partnership with the European Recycling Company, Shoestore will be helping Variety to continue its 50 years of providing children with the 'best day of their life'. All footwear donated to Variety will also help to reduce the 1.5 million tonnes of clothing that is sent to landfill each year in the UK. You can find out more about the programme, and Variety's other green initiatives, by visiting our recycling page.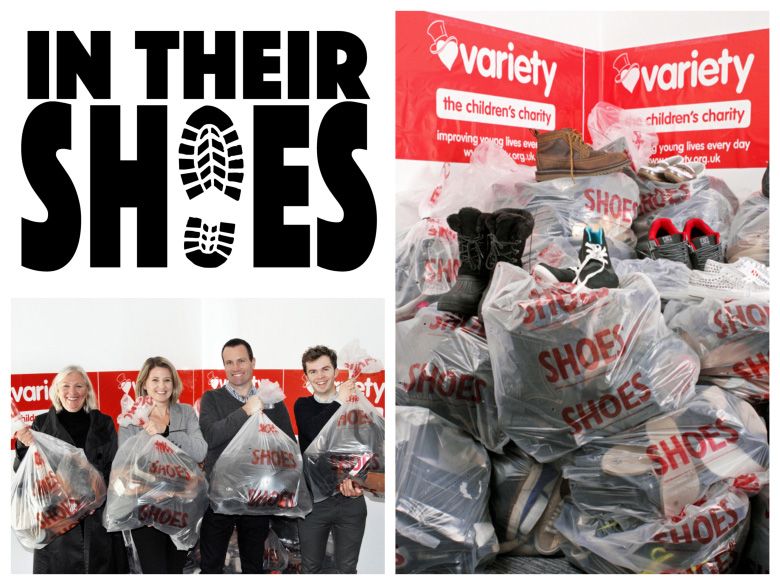 Shoestore founder, Ian McMillan said he was delighted to be offering his support to Variety.
Ian commented:
"It's fantastic to be able to know our business can aid such a great cause. I hope our involvement with Variety can encourage other shoe suppliers and manufacturers to lend their support and help to grow this campaign into something really special."
You too can contribute to the In Their Shoes campaign by assembling your old or unwanted shoes. Any batch of 20 or more pairs can be collected by the campaign's recycling partner, the European Recycling Company, and will help to ensure that opportunities for a great day out are available to as many children as possible.
Simply phone 020 8288 0303 and quote 'In Their Shoes for Variety' to organise a convenient pick up day.