3rd July 2019
Game, set and match for Bromsgrove sporting star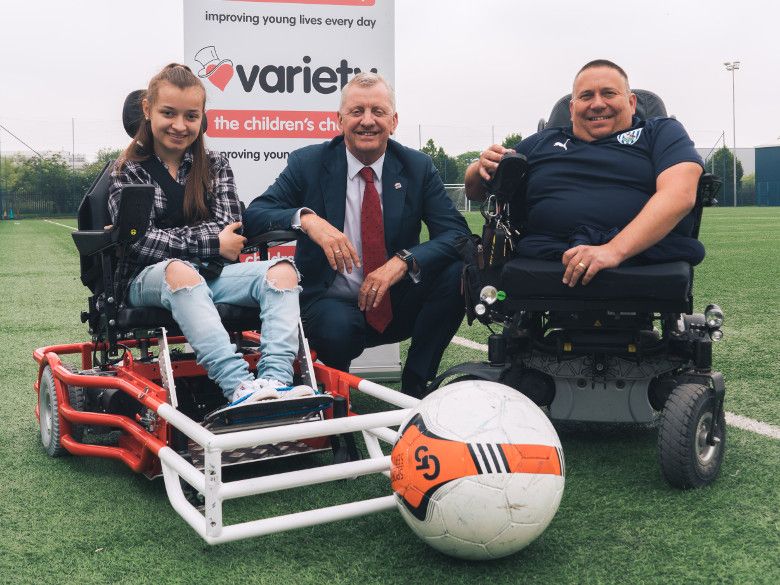 Builders Merchants Federation and Variety, the Children's Charity, make schoolgirl's dream of training at West Bromwich a reality
A Bromsgrove schoolgirl's wish to play Powerchair Football in the top-flight is now within reach, thanks a trade association and one of Britain's leading children's charities.

For the last two years, Summer Rice has been playing the sport, but the equipment she used was limiting her potential. She has cerebral palsy and needed a performance powerchair to enable her to really get to grips with the game.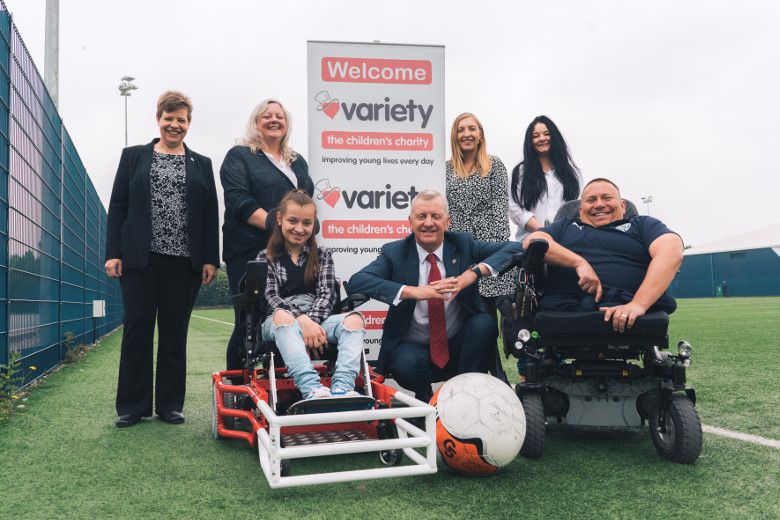 Now Summer is gearing up for the next season, after Coventry-based trade body, the Builders Merchants Federation (BMF) teamed up with Variety, the Children's Charity – who provide specialist equipment to disabled children – to donate a powerchair, with money raised by its members.
The new chair will enable Summer to train at West Bromwich Albion – which hosts powerchair football with
The Albion Foundation
– and play with older teens and adults.
Summer
, a pupil at
Chadsgrove School in Bromsgrove
, said: "Having the new powerchair means I can play at a higher level. My game will improve by being able to use the same chair all of the time, instead of a different one every week."
Summer was presented with her new powerchair at
West Bromwich Albion Community Sports Hall by the BMF's CEO, John Newcomb
.
The BMF is a partner of Variety, which helps disabled and disadvantaged children across the UK reach their full potential.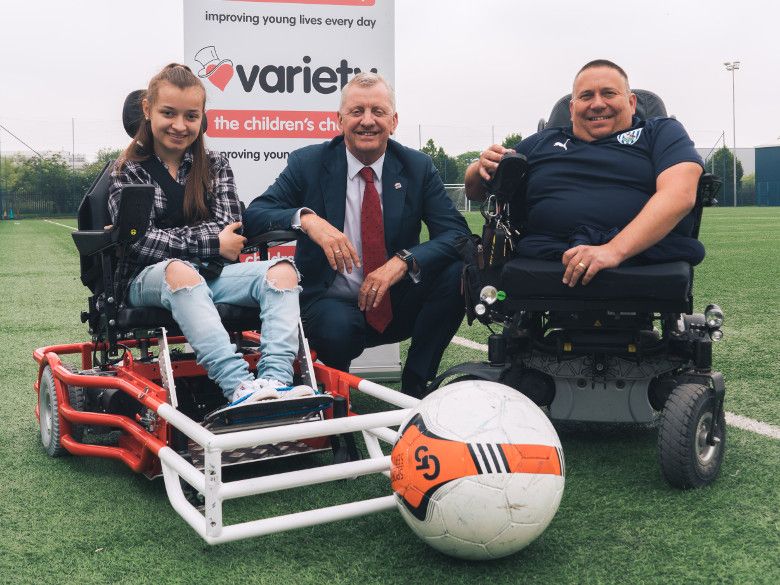 Mr Newcomb
said: "It's our absolute pleasure to support Summer with this donation. The new powerchair will enable her to get the best from the game."
Charlotte Walker, Midlands Regional Development Director said: "Variety, the Children's Charity is delighted to have helped make Summer's dream come true. It's great that she now has her own powerchair that she can use every week. We can't wait to see what she is able to achieve with it."
Charlotte added: "We want to be able to support more young people like Summer, so if anyone needs, or knows anyone who needs a specialist wheelchair, please get in touch at variety.org.uk"

Summer's parents, David and Michelle, as well as representatives from Variety, the Children's Charity, The Albion Foundation and Greenbank Sports Academy also attended the presentation.
Variety has helped transform the lives of thousands of children and young people by providing them with specialist equipment. They help fund a new wheelchair every six days.