24th November 2014
Fulford Heath Golf Club Supports Variety Midlands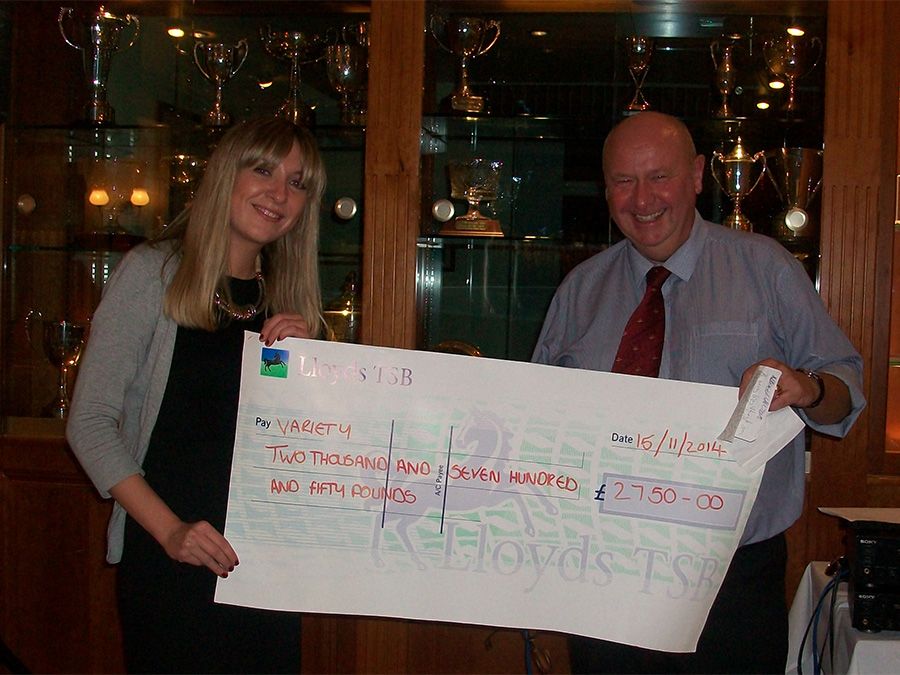 Captain of Fulford Heath Golf Club, Mike Thomas, very kindly presented Variety, the Children's Charity, with a cheque of £2750 at the 'Captains Dinner' on Saturday, 15th November as Variety was their chosen Charity of the Year.
The club members raised the funds throughout the year by organising various fundraising events such as quiz nights and auction evenings. Club member, John Ross completed not one but two half marathons for Variety, these being the Shakespeare Half Marathon and the Great Birmingham Run.
John was also joined by his daughter Joanne Scott who took on the challenge of completing the Shakespeare Marathon as well as the Great Birmingham Run back in October.
Charlotte Allen, Fundraising Manager for the Midlands said:
"Variety Midlands would like to thank Club Captain Mike Thomas and all the members of Fulford Heath Golf Club for their incredible support. A special thanks must also go to Joanne Scott and her father John Ross for their spectacular achievements in completing the marathons on our behalf. This donation will make a huge difference to the lives of so many children and young people living within the Midlands."