31st March 2014
Fair play for disabled children will soon be a reality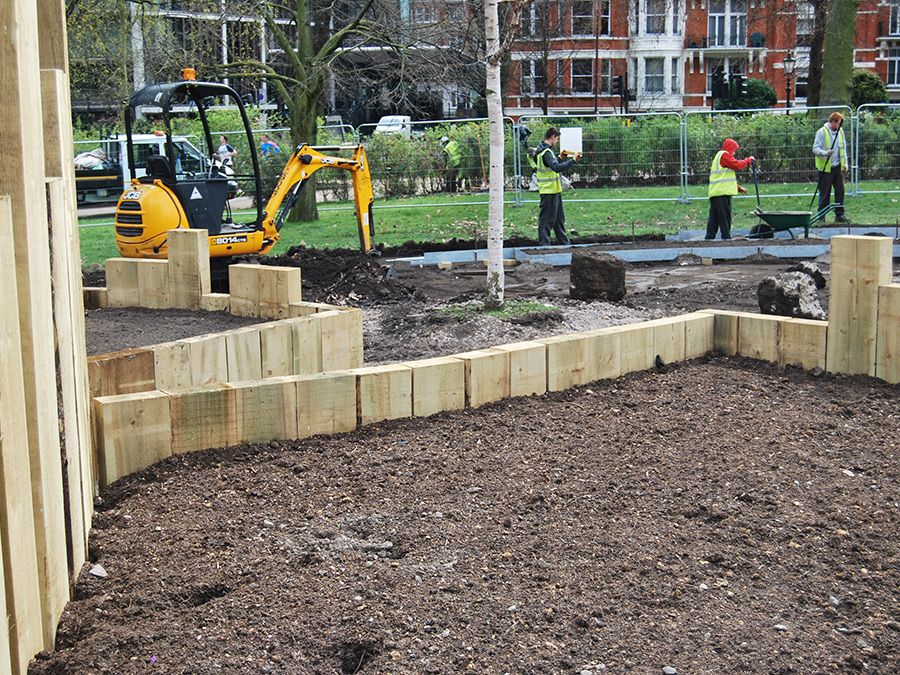 Work is progressing at South Carriage Drive, Hyde Park where the first of a series of very special new playgrounds is under construction.
The Swings and Roundabouts Campaign was launched by Variety last year in partnership with The Royal Parks Foundation. Its aim is to provide play facilities for all children, including those with a wide range of physical and sensory disabilities.
This inclusive approach will, for the first time, enable children with disabilities to play together with non-disabled children.
Play facilities will include extra-wide slides to enable children to be accompanied by an adult or sibling. Disabled children can be lifted into special nest swings. The fort has been designed with easy-gradient ramps to permit wheelchair access as has the dance chimes area.
This first-of-its-kind playground has been made possible through the generous supporters. Variety is delighted to work on this project which is planned to eventually roll out across the UK.