23rd March 2023
Essex Toddler Dons His Cape for Variety
Fundraising
Sporting challenges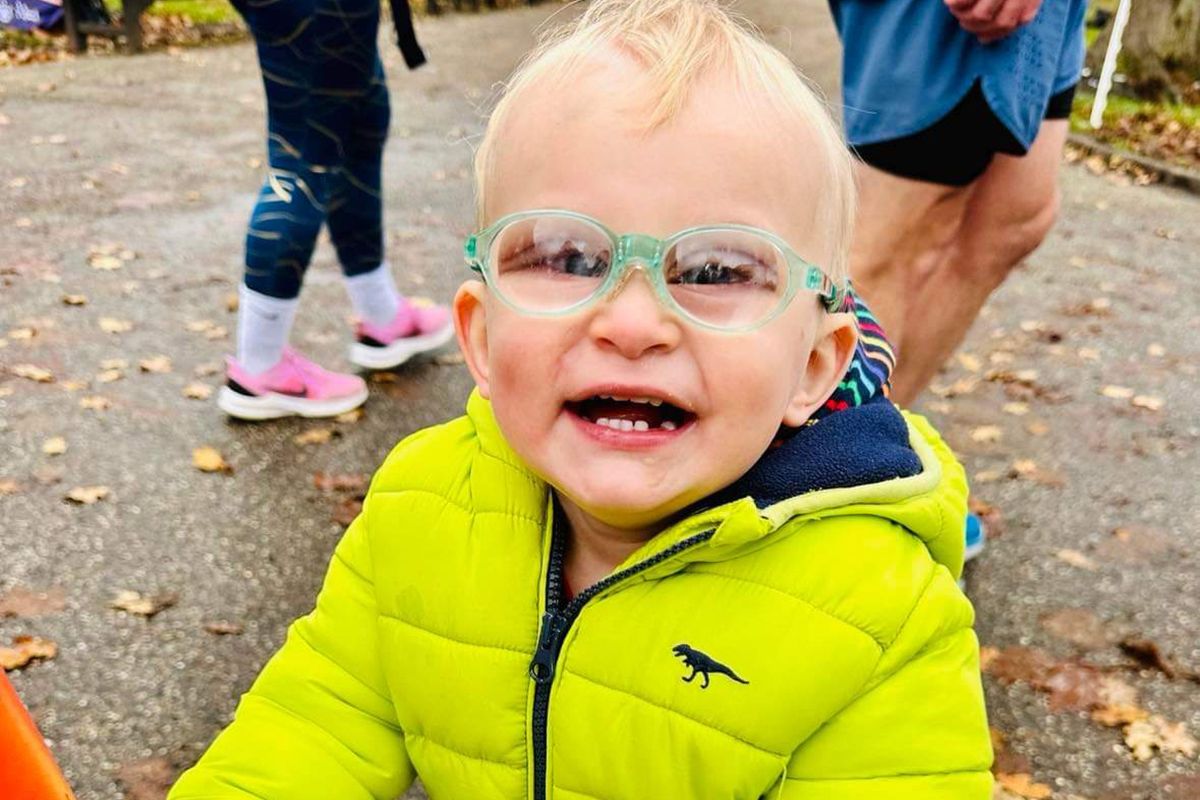 The Superhero Tri is an inclusive triathlon, where superheroes with disabilities can either fly solo or get together their team of sidekicks to tackle the run, cycle, and swim. Participants can take on the whole course, or take on a section each between the team.
The event not only provides a safe place for people with disabilities to take part in sport, but celebrates diversity and encourages people to work together to create an inclusive and accessible event.
Arlo from Essex is the latest superhero to sign up to the Superhero Tri in aid of Variety. Arlo was born with bilateral cataracts and now has no lenses in his eyes due to the necessary surgery. With his glasses, he has approximately 2 metres of vision and no peripheral vision.
Arlo is used to taking part in sporting events, and has participated in 73 park runs with his mum, Amber Fox-Hammond, to date. He aims to achieve his 100 milestone by September. Arlo's sidekicks for the Superhero Tri will use his running buggy, bike trailer, and floatation aid to help him around the course. His dad, Chris McNeill, will be supporting the swim, Arlo's uncle, Toby Fox-Hammond, will be supporting the cycle, and Amber will be supporting the run.
Amber, said:
We're so excited to take part in the Superhero Tri with Arlo. It's fantastic to see more inclusive events like this taking place. It's a wonderful way to promote an interest in an active lifestyle while showing children like Arlo that they really can do anything they put their minds to!We were keen to run on behalf of Variety. It really is a fantastic charity helping children with disabilities. With the help that Variety provides, children can realise their full potential, and that's something very close to our hearts.
Sarah Phillips, Challenge Events and Community Fundraising Officer at Variety, said:
We're thrilled to welcome Arlo and his group of sidekicks to Team Variety! We couldn't do the work we do without supporters taking part in challenge events like this.

It's so important for people with disabilities to be able to take part in sporting and challenge events, and inclusive events like the Superhero Tri are an important step forward in making the world of sport more inclusive. It's fantastic that children like Arlo can grow up knowing that there is a space for them and we only hope that as Arlo grows, that space will grow with him!

We can't wait to see Arlo flying round the course. We'll be there to support him all the way round!
For more information about the Superhero Tri, visit https://superheroseries.co.uk/.
To sign up to the Superhero Tri on behalf of Variety, please email Sarah Phillips at community@variety.org.uk.