2nd April 2015
Entwistle Green Staff Deliver Easter Eggs to Leighton Hospital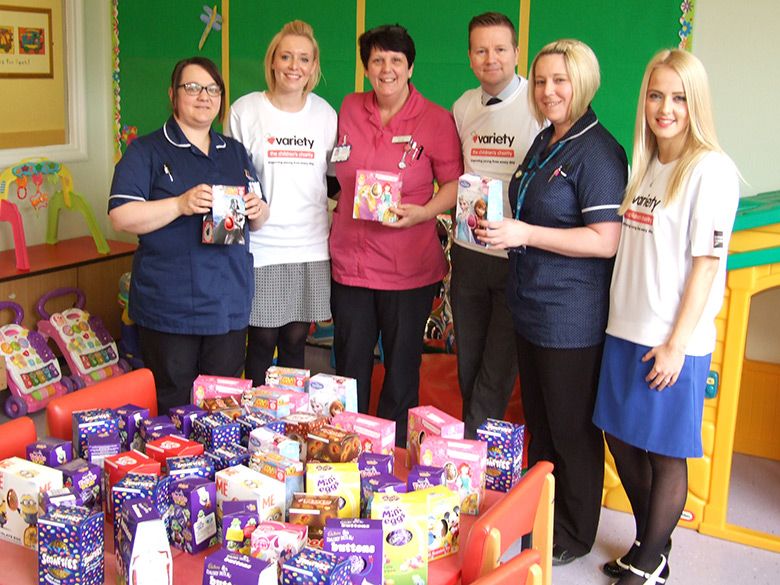 The children of Leighton Hospital in Crewe had a big surprise when three Entwistle Green Easter bunny staff delivered over 80 Easter Eggs to the children's wards.
Craig Bray, Regional Sales Manager of Entwistle Green said:
"It was such a magical experience to see such a small gesture bring great joy to the children and their parents. I am delighted that all the staff at Entwistle Green pulled together to make this day happen."
The Entwistle Green Staff had the pleasure of meeting all the children and were given a tour of the hospital to see all the great work that is happening there.
Guy Remond, Chairman of Variety in the North West said:
"Entwistle Green are huge supporters of Variety and we are not surprised that the team at Entwistle Green did this as they have been incredible in their support for the sick, disabled and disadvantaged children in the North West."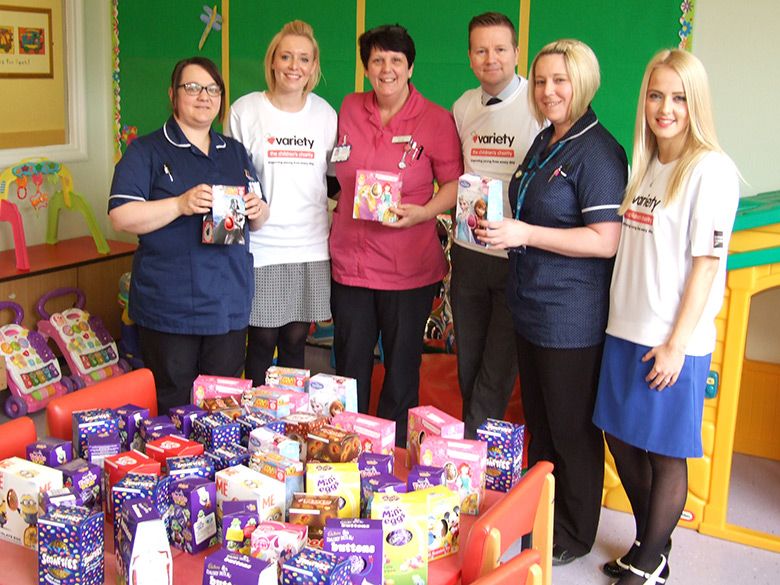 Photo: Leighton Hospital Staff along with Kirsty Challinor, Craig Bray and Kimberley Simpson from Entwistle Green.