9th April 2014
Easter Party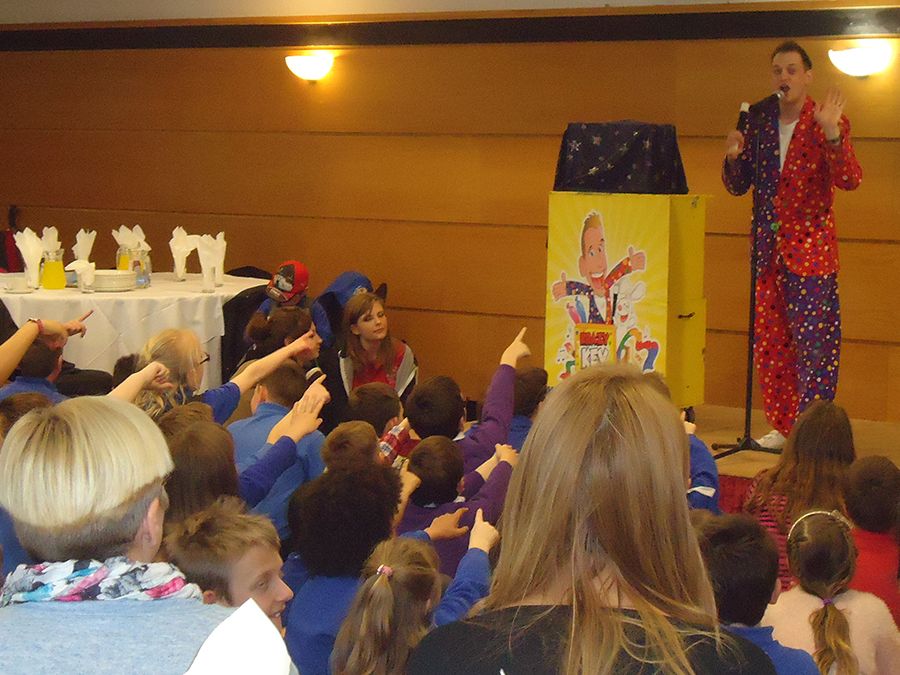 A really fun Easter party was held at the Riviera Hotel in Bournemouth for 50 special needs children from Winchelsea School and 15 Young Carers from Bethany School.
The Party began with Laguna Coaches dropping the very excited children off at the hotel where entertainer 'Krazy Kev' was waiting to amuse them with magic and his special little rabbit.
Scrumptious party food was supplied by the chefs at the Hotel and to finally each child went home with an Easter egg – compliments of HNB Hairdressers in Canford Cliffs.
Photo: 'Krazy Kev' entertaining the children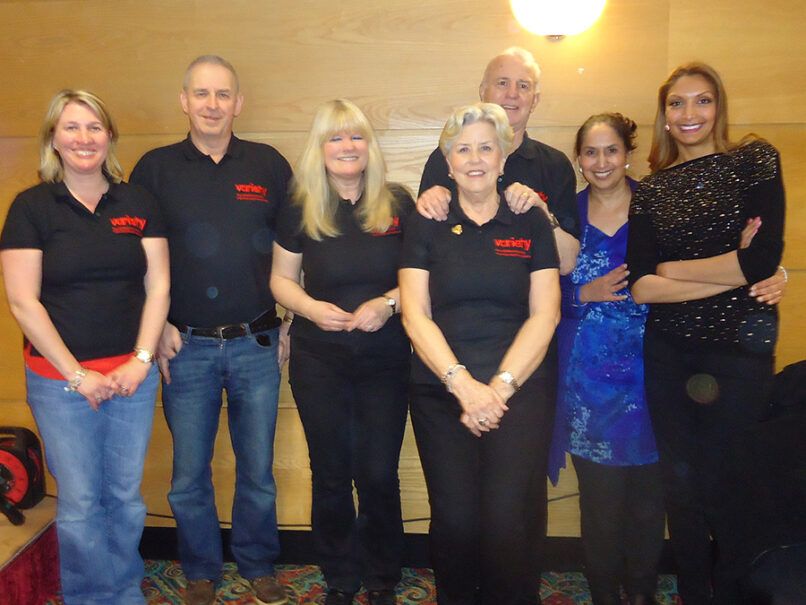 Photo: Variety Wessex Committee members helping at the party