10th April 2017
Easter Party in Liverpool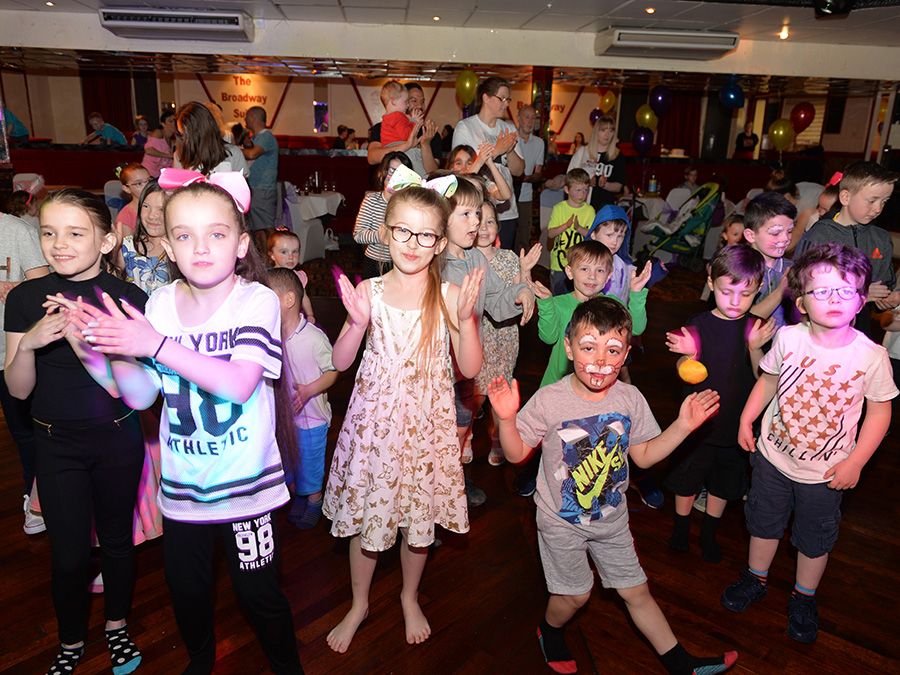 Over 150 children were invited to attend an early Easter party on Sunday 9th April at the Broadway Function Suites in Norris Green Liverpool.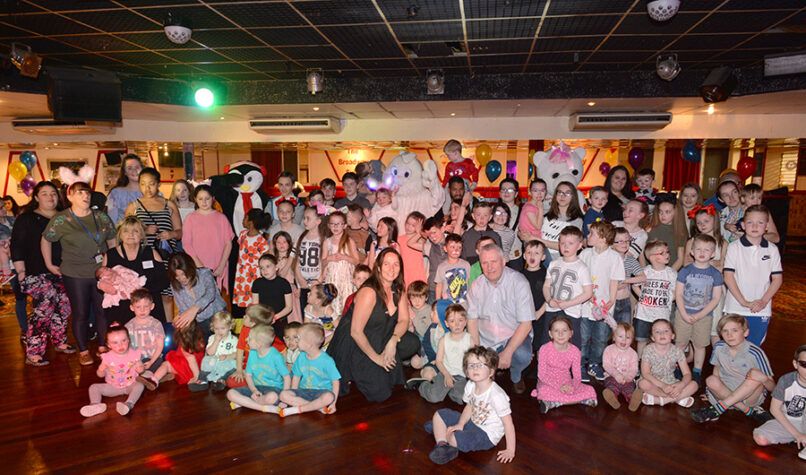 The party food, drinks and entertainment was sponsored by the staff of the Broadway Function Suite. The Vice Chairman of the Variety Merseyside Committee, Mr Charlie Diakou, through his company Crown Travel sponsored every child with a fabulous Easter egg to take home.
Most of the children on the day came from OLLYS, a wonderful organisation that supports children who have suffered bereavement in their families in very tragic circumstances.
Graham Carnall, Chairman of Variety in Merseyside presented the manager of the Broadway Function Suites 'Sandra Porteous' with a 'Thank you certificate' for all her wonderful support.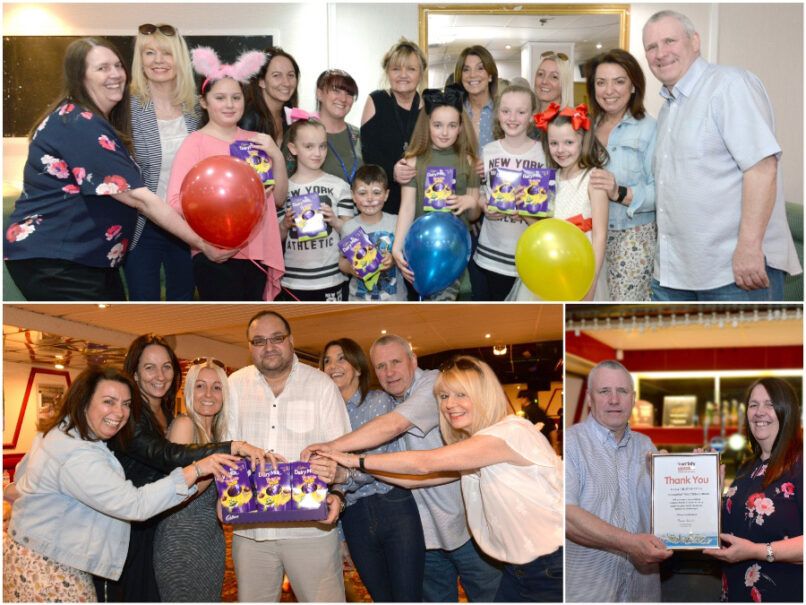 The Easter bunny was on hand, along with Olly, the penguin to play party games, and dance with the children. The day was fully supported by the Variety Merseyside committee members Karen, Jacqueline, Suzanne, Anne and Michelle who all came along to help give the children a day to remember.
Manager of the Broadway Function Suites, Sandra Porteous said:
"My staff and I are all very proud to support Variety. It is such a wonderful charity, and to see the children having such a wonderful time makes it all worthwhile."