4th April 2013
Easter Egg Run 2013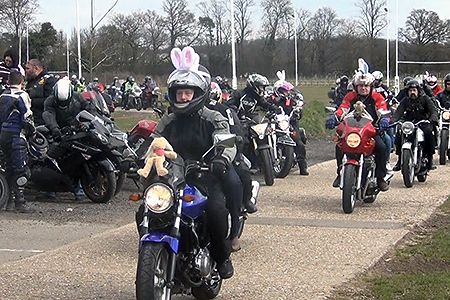 On a very cold Good Friday, over 120 motorcycle enthusiasts from the Thames Vale Vultures rode through Reading town centre and onto Abbey Rugby Club to present over 8,000 Easter eggs to Variety at Work. They had collected these Easter eggs over several months, which were donated by companies, shops, supermarkets, businesses and the general public.
This is the 6th year this event has been held. The Thames Vale Vultures have ensured that 8,000 children in Berkshire , London and surrounding counties (registered with Variety), are each given an Easter egg at this special time of the year. Our thanks also go to DPD couriers for delivering them all free of charge.
Variety at Work offer their sincere gratitude to the Thames Vale Vultures who vowed to increase the eggs donated each year and have certainly kept their promise !