24th April 2014
Easter Bonnet Competition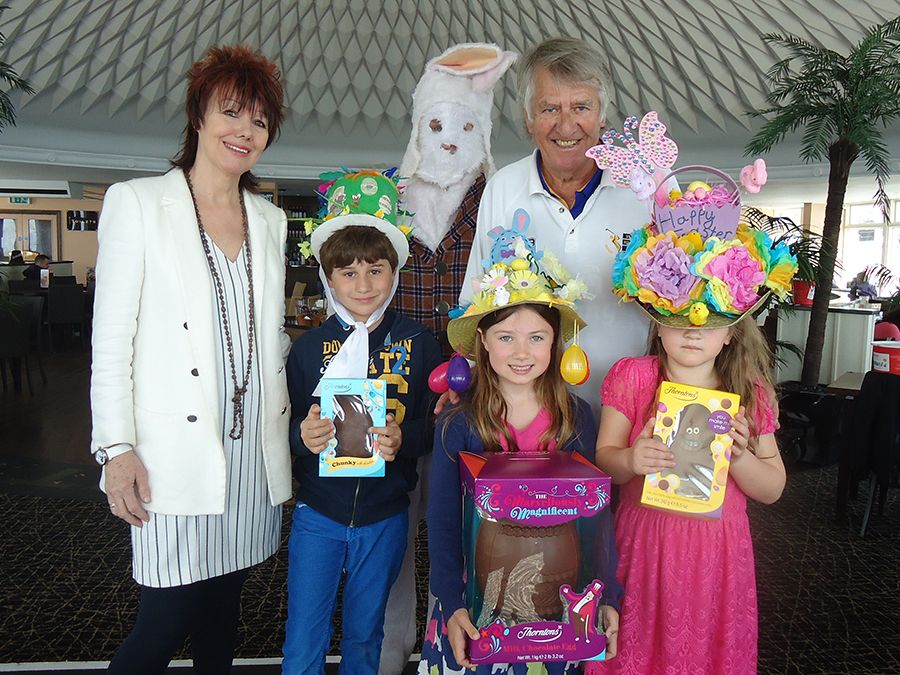 Variety Wessex held its annual Easter Bonnet Competition in the Keywest Restaurant on Bournemouth Pier on Easter Monday, 21st April.
Competitors had the choice of bringing a pre-prepared bonnet or making it on the day with resources provided by Variety.
The superb entrants were judged by Ed 'Stewpot' Stewart and Celia Bygraves who chose 6 year old 'Katinka' as the overall winner who won a voucher for fish and chips for 4 people which was kindly donated by Openwide International and a Thornton's Easter egg donated by Variety. 8 year old 'Lucy' claimed the 2nd prize of a giant Thornton's Easter Egg kindly donated by Thornton's. 'Rufus' won the third prize – a medium sized Thornton's Easter Egg.
Variety would like to thank Ian Goode and Openwide International, Judges: Ed 'Stewpot' Stewart and Celia Bygraves and Barry Bunny (Smith) who handed out small eggs to all the other entrants.
Photo: Judges Celia Bygraves and Ed 'Stewpot' Stewart with Barry Bunny and the winners Katinka, Lucy and Rufus.