11th December 2014
East Kilbride Community Trust Receives Sunshine Coach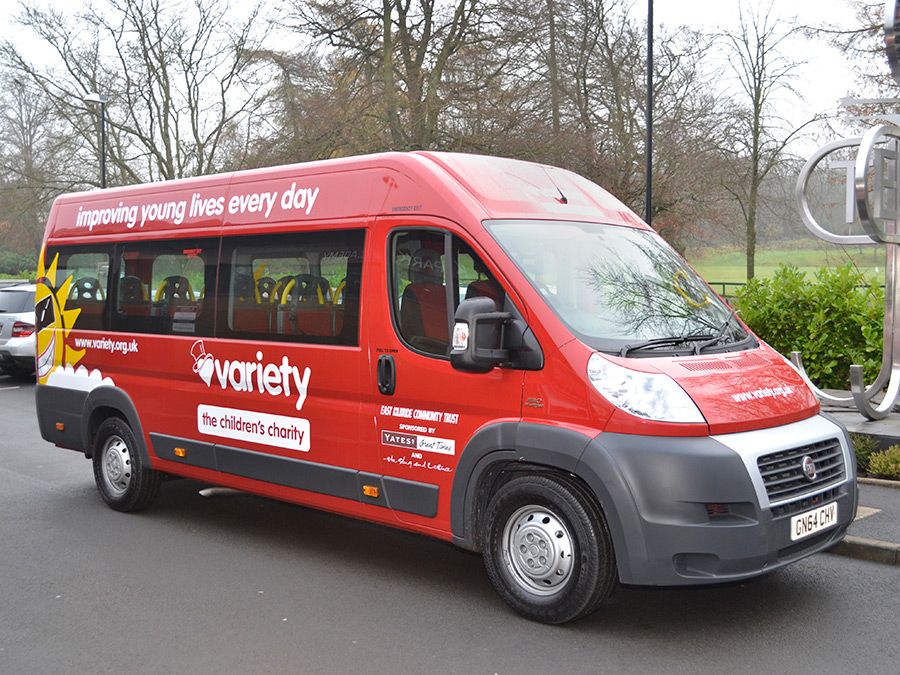 It may have been an overcast day however there were smiles and laughter all round when the Variety Sunshine Coach, sponsored by Stonegate Pub Company was delivered to The East Kilbride Community Trust. With Trustee and friend of Variety, Ally McCoist presenting the keys to CEO, Monique McAdams, the Trusts long awaited day had finally arrived.
Monique McAdams said:
"The East Kilbride Community Trust is over the moon at receiving this fantastic coach from Variety. It will enable us to help more people in East Kilbride and widen the scope of the projects that we run for the enjoyment and well being of the community"
The Trust supports over 200 children with various disabilities including autism, learning disabilities, Aspergers, visual impairment and Epilepsy. Over the past two years they have ran various allotment and football projects allowing the children to experience outdoor activities, promote community development and improve social inclusion in East Kilbride, regardless of ability, age, social or economic circumstances.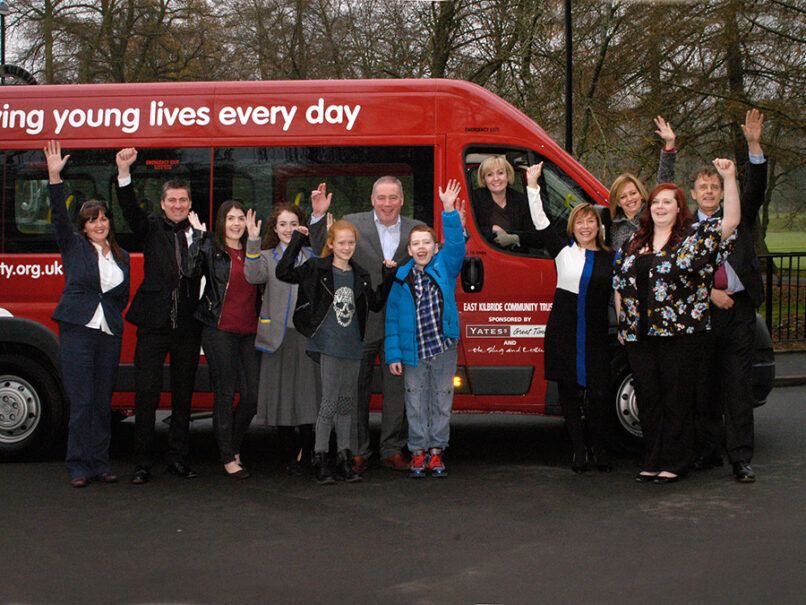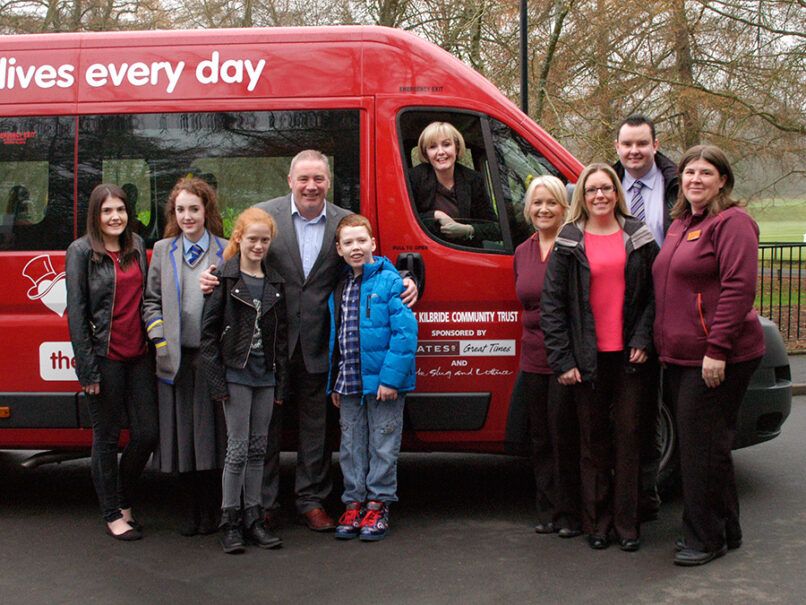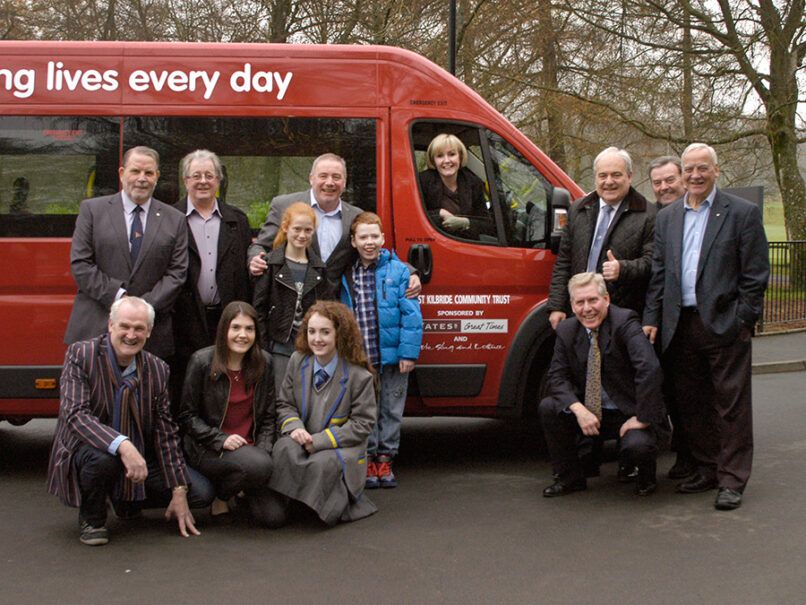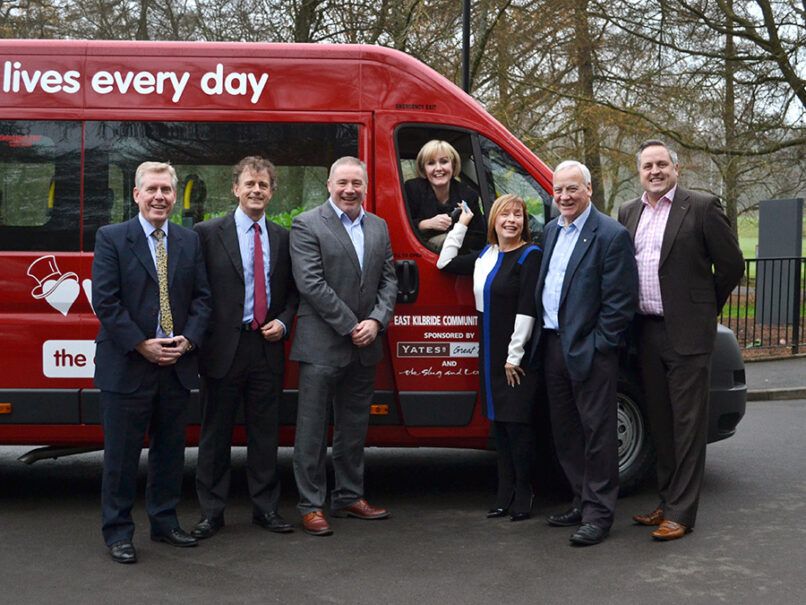 Photo: (L – R) :Tom Porteous, Variety Vice Chairman and Sunshine Coach Officer, Andrew McBride, Stonegate Area Manager, Ally McCoist, EKCT Trustee and Manager of Rangers Football Club, Monique McAdams, EKCT CEO, Jules Lodge, Stonegate Operations Director, Iain Forbes, Variety Scotland Chairman, Lee Wooley, Stonegate HR Director