4th September 2014
Dynamo Conjures Up Some Magic For Variety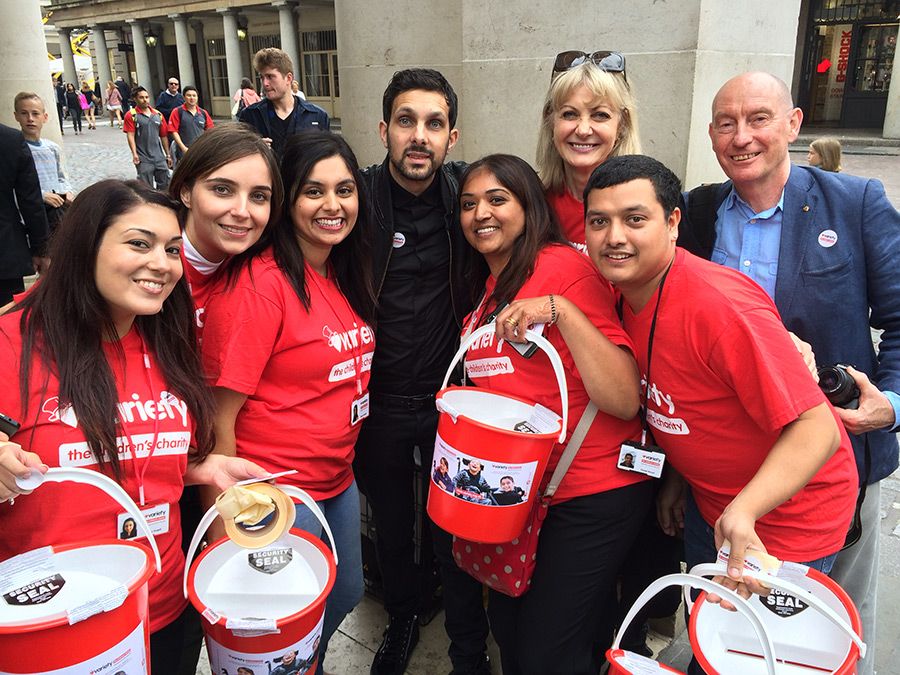 World renowned magician and illusionist Dynamo, staged a series of fantastic tricks on behalf of Variety, the Children's Charity, in London's Covent Garden on Thursday 4th September.
News of Dynamo's appearance spread like wildfire and hundreds of sightseers and fans flocked to see him in action. They weren't disappointed. It was a truly incredible display of sleight of hand and sheer genius!
The crowd's reaction was one of pure astonishment as Dynamo asked 6 onlookers chosen randomly, to pick a number up to 49. Dynamo then went to his back pocket to reveal a Lottery ticket for the lottery due to take place on the 6th September. An audience member read out the same numbers Dynamo had been given…… and in the same order! The chances of this happening are over 14 million to 1.
Dynamo has recently become a Variety Patron having seen the vital importance of our work helping sick, disabled and disadvantaged children.