6th November 2019
DPD marks Variety's 70th birthday by presenting three new Sunshine Coaches
Wales
Press releases
Sunshine coaches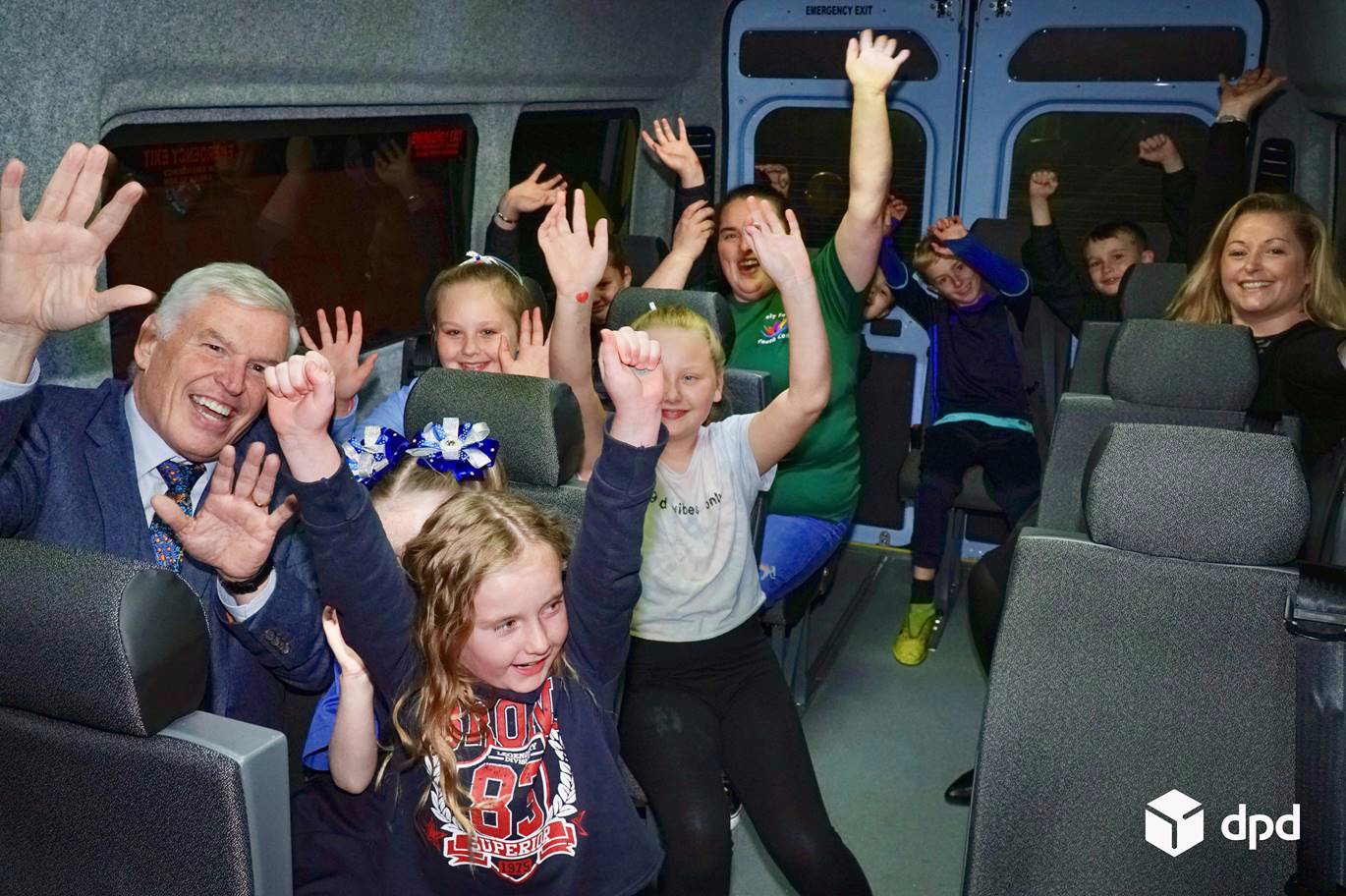 DPD, the UK's No.1 domestic parcels carrier, has delivered three brand new, specially adapted and bespoke Sunshine Coaches to celebrate the 70th anniversary of Variety. DPD has worked alongside Variety since 1994 and has funded a total of 73 Sunshine Coaches for schools up and down the country in that time.
The three new DPD Sunshine Coaches have been donated to the following organisations:
Holy Family Youth Centre is a voluntary youth provision for the Newington area of North Belfast. Over the last 25 years, the centre has provided a much-needed resource for the area and the new Sunshine Coach will enable children and young people to engage in a wide range of opportunities.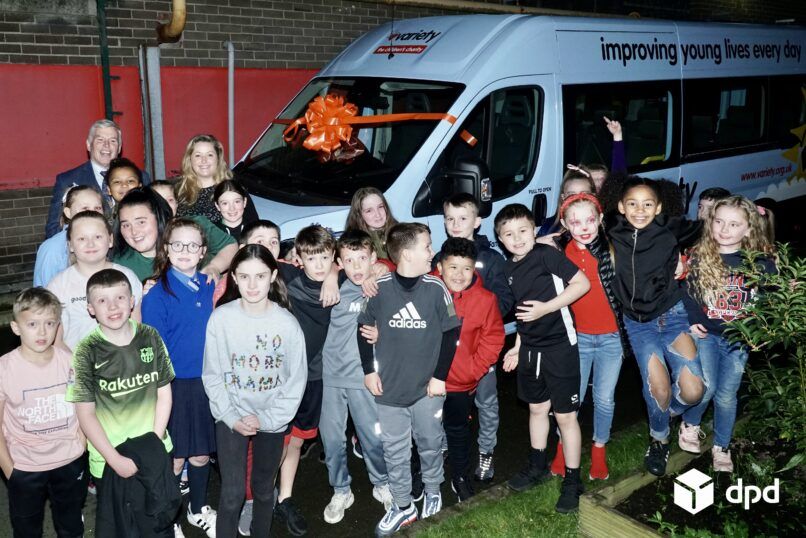 Maes Ebbw is a purpose-built special school on the outskirts of Newport. Students have a wide range of challenges, including physical disabilities, severe and complex learning difficulties and behavioural issues. The new Sunshine Coach will enable students to visit other schools, museums and the aquarium. It will also facilitiate therapy appointments.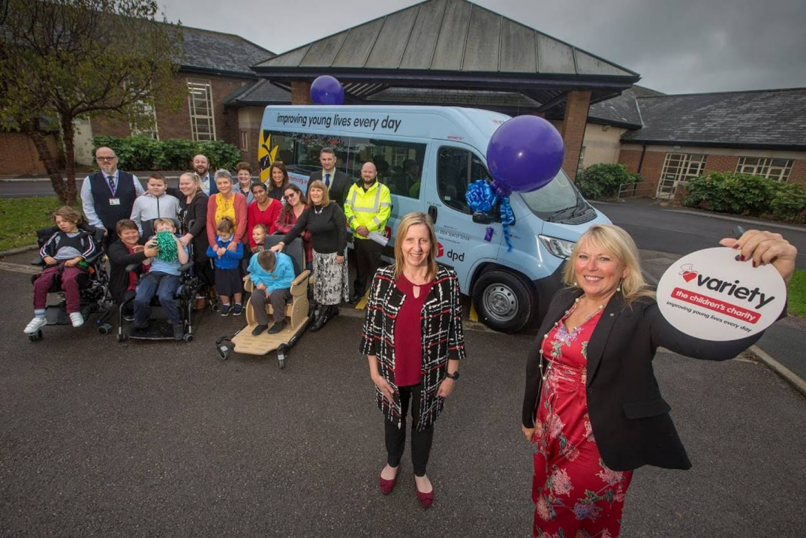 Oscott Manor School in Birmingham is a community school for young people with autism as their primary diagnosis. The new Sunshine Coach will be used daily as a mobile classroom to transport pupils to various activities, including college placements and work experience, to help give them the best chance to lead happy, healthy lives and to be responsible, active citizens.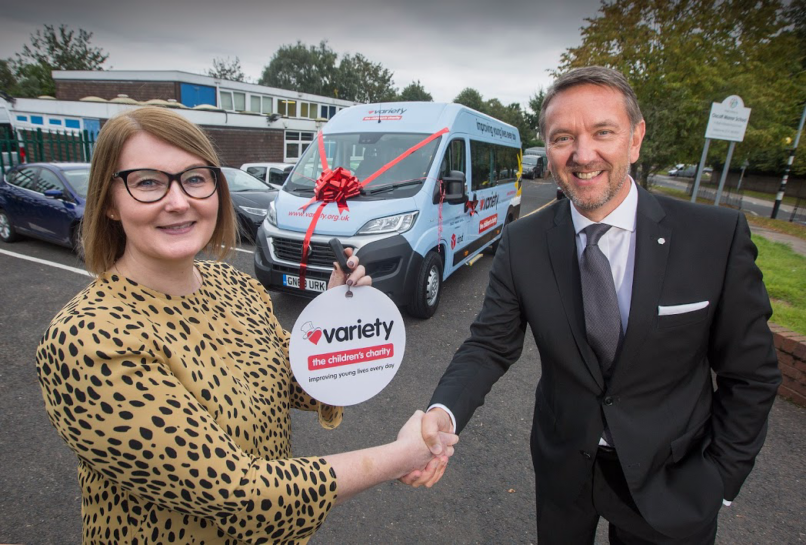 Dwain McDonald, DPD's CEO, commented: "We continue to support Variety year after year because of the fantastic work the charity does and because it remains a hugely popular cause with our whole team. These coaches make a world of difference to the schools and it gives us enormous pleasure to hand over the keys each time. DPD has worked with Variety now for over 25 years and it is a charity that is very close to our hearts. I remember hearing about Variety and the funding and delivery of the coaches when I first started working for DPD and it is just something we've always done."
"Variety's 70th Anniversary is a fantastic landmark and an opportunity for everyone to congratulate them on their incredible achievements over several decades. I know they are very proud of what they do, but equally, I know they have massive plans for this anniversary year and the next 70 years. We plan to keep playing our part and we wish everyone at Variety a very happy 70th!"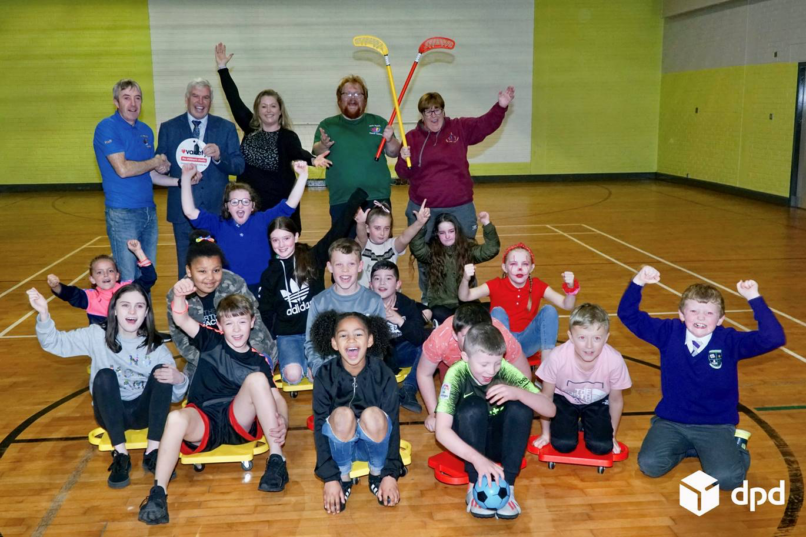 Jo Carter, CEO at Variety, the Children's Charity commented: "DPD is one of our longest standing supporters in the UK and we are hugely grateful for all their support and their fantastic fundraising over the last 25 years. We are aware that there are many competing priorities for big organisations when it comes to working with charities, so to know that Variety has remained relevant and so well supported within DPD over that time, means so much to us."
"Our 70th anniversary is a fantastic celebration of everything we stand for and everything we do, and we have a huge range of events and activities lined up over the next 12 months. Our supporters are at the heart of that celebration and it is an opportunity for us to say a massive 'thank you' to the individuals and organisations like DPD who have supported us and continue to help fund our work with children and young people."