14th February 2022
DPD makes a very special Sunshine Coach delivery to The Westminster School, West Midlands, on Valentine's Day
Midlands
Sunshine coaches
Press releases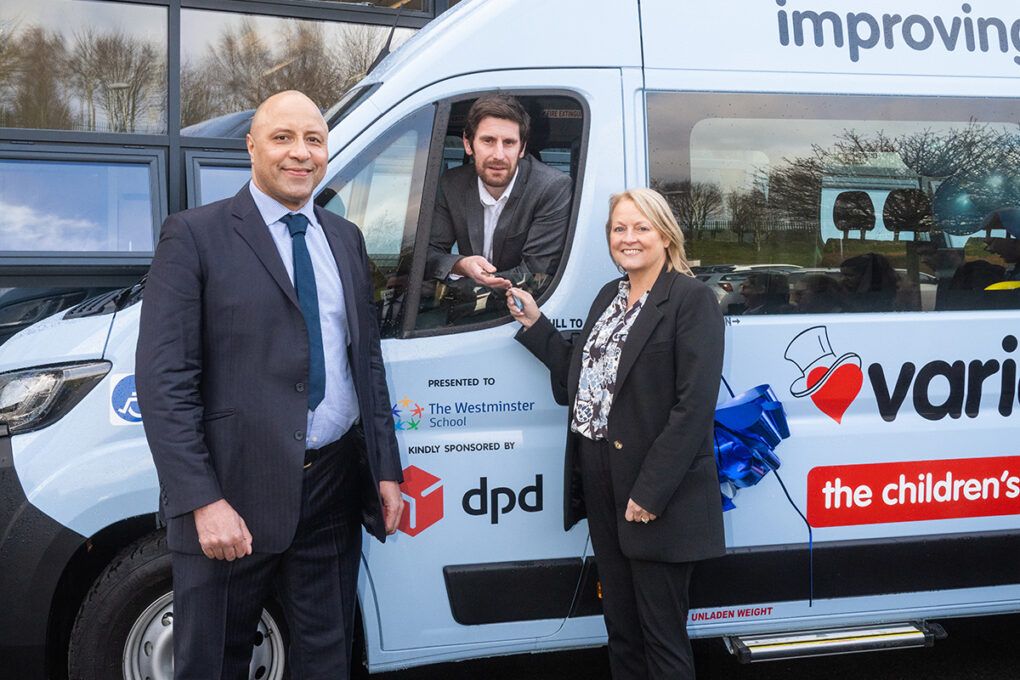 The minibus, which has a specially-adapted tail lift for wheelchairs, was generously sponsored by DPD, and is the 5,736th Sunshine coach donated by Variety to date.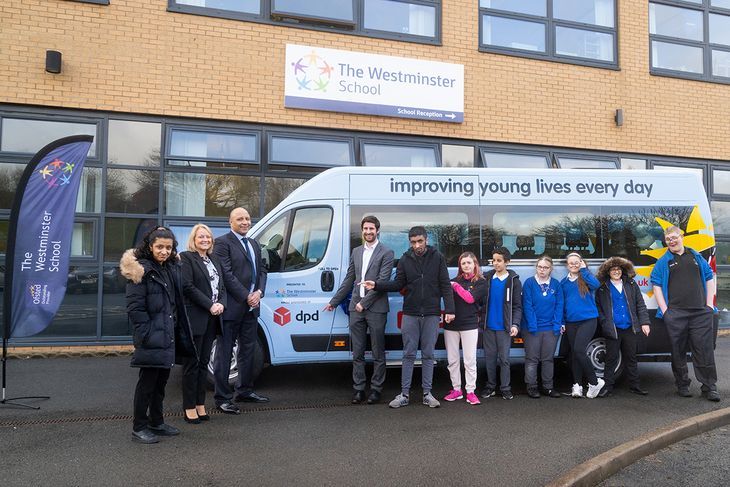 Students at The Westminster School have moderate learning difficulties plus a range of other additional needs. A number of students also have severe learning difficulties, profound and multiple needs, hearing and visual impairments, multi-sensory needs or are wheelchair users.
Having their own form of transport means that the school can now afford many more trips and visits as they will be spending less on transport and will no longer be restricted by hired coach and taxi costs, availability or timings. The Coach enables many more off-site learning experiences outside the classroom, such as trips to nature reserves and activity centres, sporting events at other schools, drama therapy and music events. It also means that students can more easily access the Forest School in their local country park.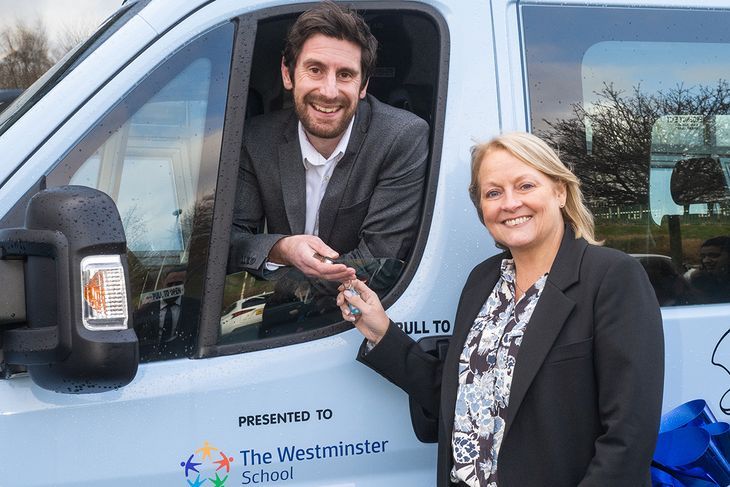 Our pupils and staff appreciate the donation of a new minibus and are very grateful for the continued opportunities it will help to provide for our students. Our students really benefit from regular access to learning experiences outside of the classroom, which enables them to develop a variety of skills and helps them become independent learners. We would like to thank Variety and DPD for their generous support. The brand new Sunshine Coach will be the first minibus the school has owned.

Oliver Flowers, Head Teacher at The Westminster School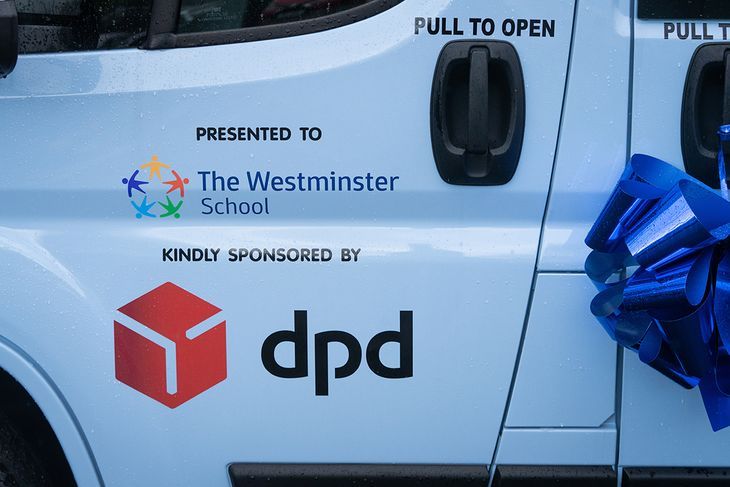 DPD were more than happy to sponsor their new Sunshine coach, stating: "We continue to support Variety after more than 25 years because of the fantastic work they do. It's a charity that is very close to our hearts. These coaches make a huge difference and it gives us great pleasure to hand over the keys to such a deserving cause as Westminster School."