24th September 2015
DPD Delivers Right on Time Again!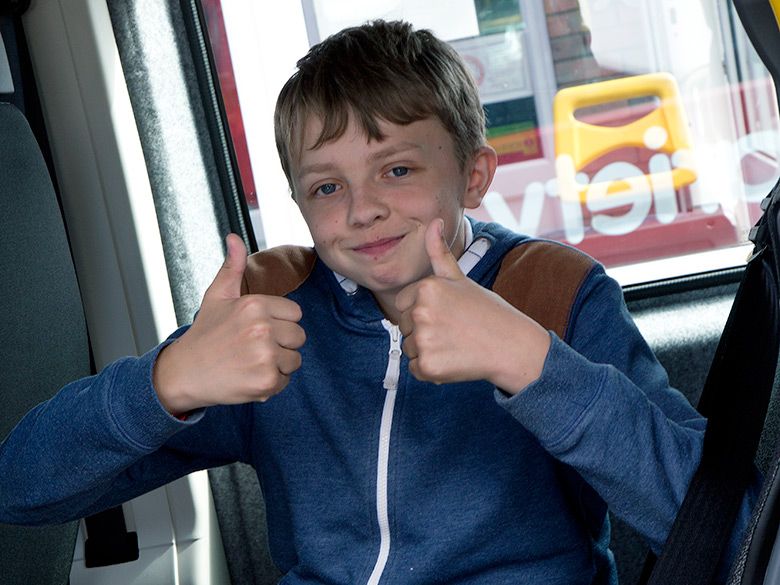 DPD yn darparu gwasanaeth brydlon unwaith eto!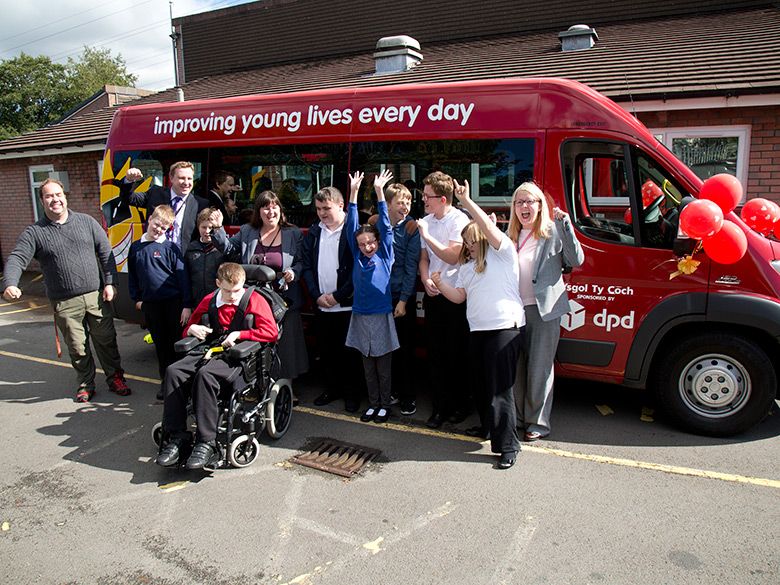 The children of Ysgol Ty Coch (Red House School) in Tonteg near Pontypridd, gave a welcome in the hillsides to their brand new red Variety Sunshine Coach funded by the UK's favourite parcel company, DPD, which not only received a special Which? award for being the best delivery company in the UK but was also given The Queen's Award For Enterprise: Innovation in 2015!
Ysgol Ty Coch is a school for over 100 children with a wide range of physical, behavioural, emotional and social difficulties, including hearing, visual and communication impairments, ASD and medical complications. A high percentage of pupils live below the poverty line. The school works under the 'Preventing Poverty' agenda and 'Bridging the Gap' which aim to stop poverty influencing life opportunities. The new coach will provide access to off-site activities for enriching the curriculum and for extra-curricular activities, including sporting events, tournaments and galas, events with other special schools, after schools clubs and residential courses.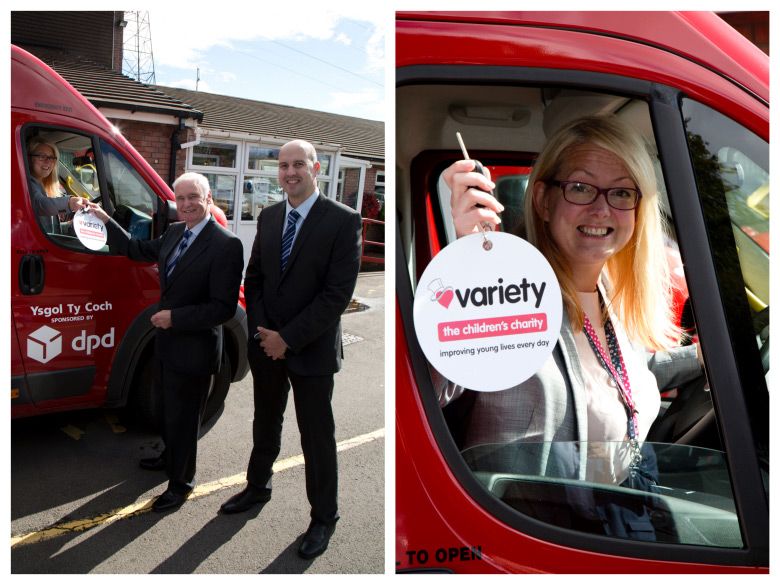 Photo: Mick Rooney – Regional Manager, DPD, Ryan Taylor, Depot Manager, DPD hand over the keys of the coach to Libby Morris.
DPD's Director of Operations, Steve Woodman said:
"The Sunshine Coaches always put a smile on people's faces by providing invaluable social and educational outings for children. We are delighted to hand over the keys to this Coach and are proud to support a fantastic charity that makes such a positive difference to young lives."
Libby Morris, from the school said:
"We are absolutely delighted to be having a new minibus from Variety, the Children's Charity as it will provide vital access to the wider community for our pupils, giving our learners the opportunity to participate in a wide variety of off-site activities and real life experiences. Having a bus with a tail-lift also ensures that our pupils with mobility challenges also have equal access to off site visits and community learning programmes."
Mike Haszko, Head of Corporate fundraising responded:
"Words can't express our gratitude to the DPD Group for their fantastic support of our work and more importantly, the work of Ysgol Ty Coch in Pontypridd which does so much to help disadvantaged children in the area. Without the new coach, the school would simply not be able to offer the wide range of life changing experiences for the children"