8th April 2022
Easter comes early for Dorset children
Wessex
Great Days Out
Press releases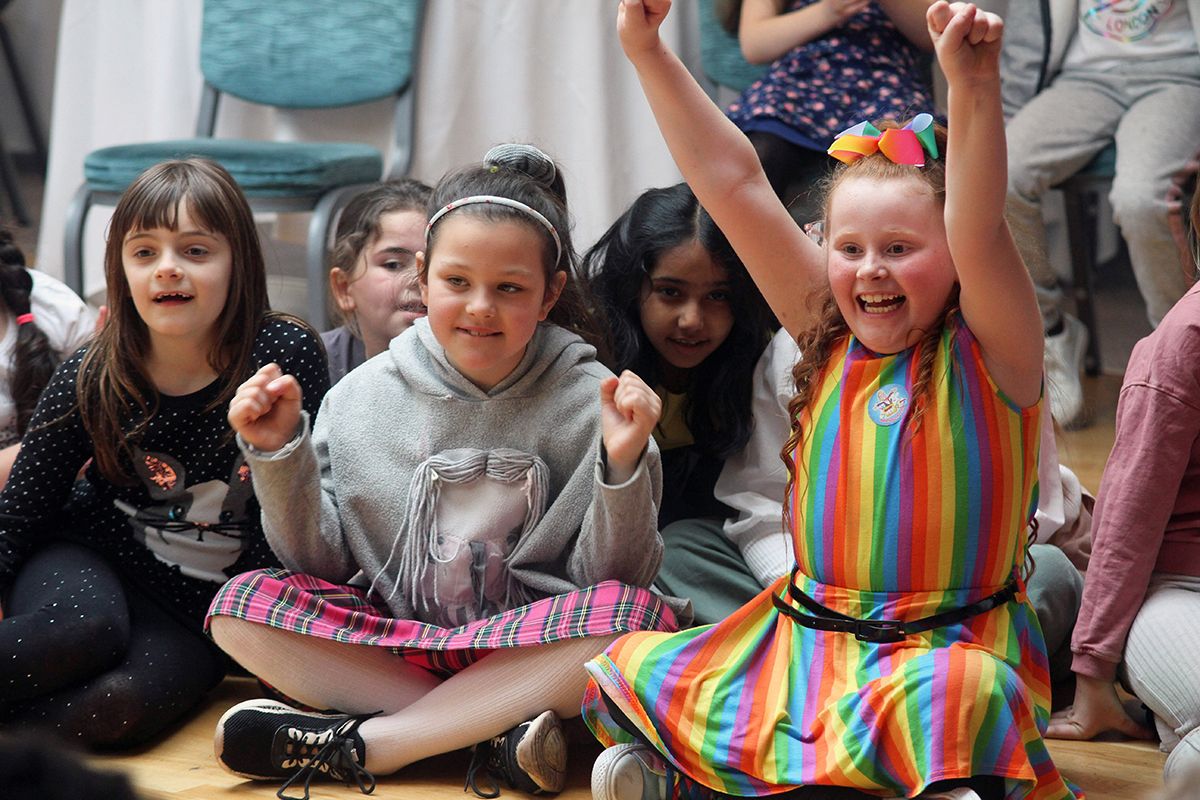 After a greeting from a bouncy Easter bunny, the excited seven-and-eight-year-olds from Bethany Junior School, Boscombe, enjoyed a feast of chicken goujons, sausages, pizza, chips and chocolate brownies. Afterwards, a show put on by entertainer Krazy Kev, had all 85 young guests laughing, clapping and dancing, while marvelling at his magic tricks. Two children who helped out on stage were rewarded with their very own magic wands and another took home a dog, cleverly made out of balloons.
When the children returned to school, there was even more 'egg-citement' as each child was presented with an easter egg before going home.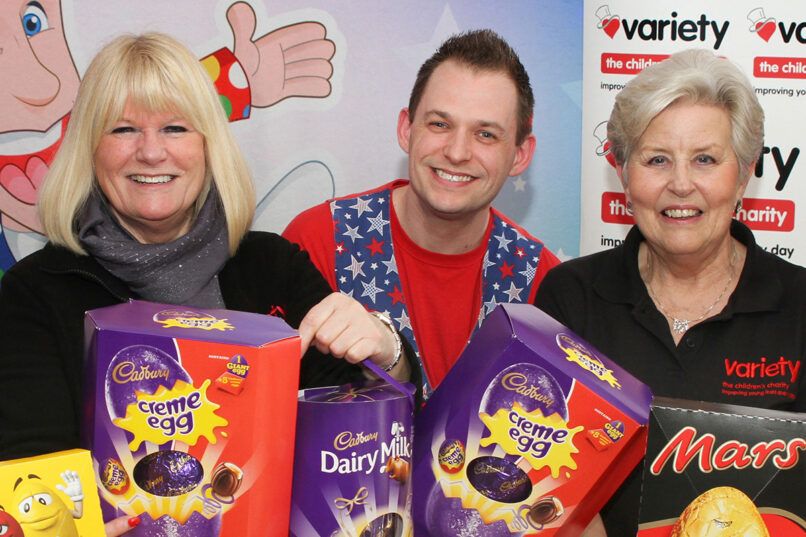 The children had an incredible time today. It felt so good to be able to take them out of school at last, after such a long time with Covid, and not being allowed to go anywhere.

Krazy Kev was amazing, and it was good to see him entertaining the children in person again. Although he is great over Zoom you cannot beat actually having him there. The children who took part in the magic show are now waving their Magic Wands about and doing their own magic.

The [Marsham Court] hotel did an amazing job with the food. The children were all full, which is good to see. They are still talking about how much chicken, chips and sausages that they have eaten – and not forgetting the chocolate brownies.

Thank you Frances, and everyone at Variety as well as your supporters, who make it possible for these wonderful events to happen. These children have built some marvellous memories from today's outing, and will treasure them for a long time to come.

Elisabeth Rawson-Jones, Pastoral Lead at Bethany Junior School, and her colleague, Julia Winston, of SENDco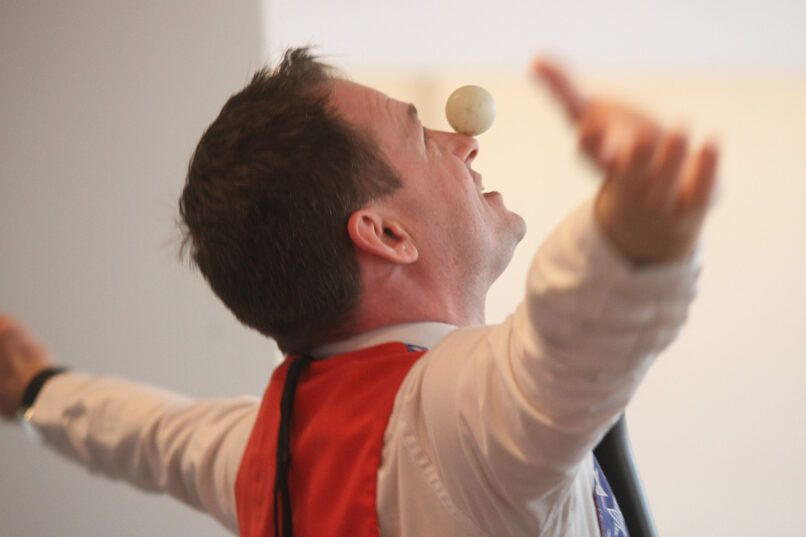 What a success! The children had a fabulous time. Thank you Shan and the BC Club who funded the event and the Easter Eggs. Without your generosity, none of this could happen. You enable us to support so many children, which is absolutely marvellous. Thank you too, to my committee member, Judy Hiscoke, for helping on the day, our amazing entertainer, Krazy Kev, Lennie and Lorraine Segal for ordering and arranging delivery of the Easter Eggs, Gill at Laguna Coaches for your ongoing support and The Marsham Court Hotel for such great service and food.

Frances Cornelius, Chair of Variety Wessex
In addition to the live Easter party, Krazy Kev put on a series of Zoom shows for Kings Park, Beaucroft, Linwood, Bethany and St Clements Schools, as well as Victoria Education. He also made a pre-recorded video for children living at the Bournemouth Women's Refuge. These shows were also funded by Shan and the BC Club and organised by Variety Wessex.
I love doing these zoom shows for the schools. It's fantastic to see the children joining in just as if I was there in person. Happy Easter everyone!

Krazy Kev, children's entertainer