28th August 2014
Daniel's visit to The Plough, Ipswich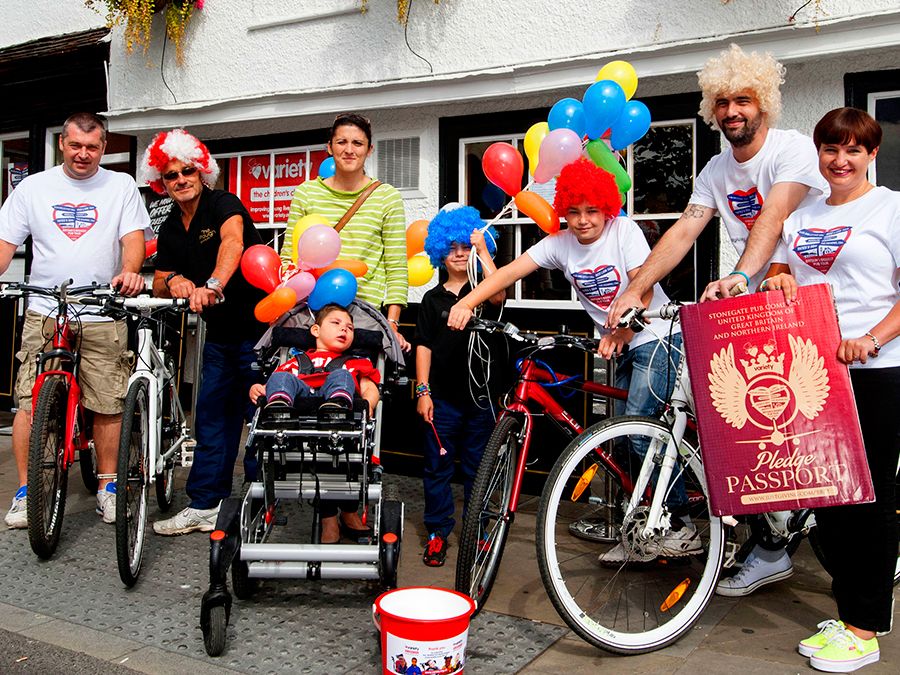 Children from all over the UK are benefitting from BBPT. The team at the Plough, Ipswich were joined by local 2-year-old boy Daniel and his family. Daniel who is supported by Variety, the Children's Charity, suffers from severe Quadriplegic Cerebral Palsy, Visual Impairment and Global Developmental Delay as a result of a traumatic birth. He is completely dependent for all activities of daily living, has poor head control and is unable to sit, roll or stand unaided.
Stonegate Pub Company have funded a Kiva height adjustable (hi-lo) bath for Daniel, who loves water and swimming. He benefits from the sensory input, is able to move his arms and legs freely and medically benefits from the relaxation of his high muscle tone.
Daniel's Mum said:
We are so grateful to Variety and the Stonegate Pub Company for supporting Daniel's application to have a 'hi-lo' bath installed at home so that Daniel can spend enjoyable time splashing around in warm water and the freedom of moving his arms and legs. In addition to the sensory benefits spending time in this special bath will relax Daniel's high muscle tone. To everyone involved in making this happen,and especially the enthusiastic Stonegate fundraisers like the team at The Plough, Ipswich, THANK YOU for your support.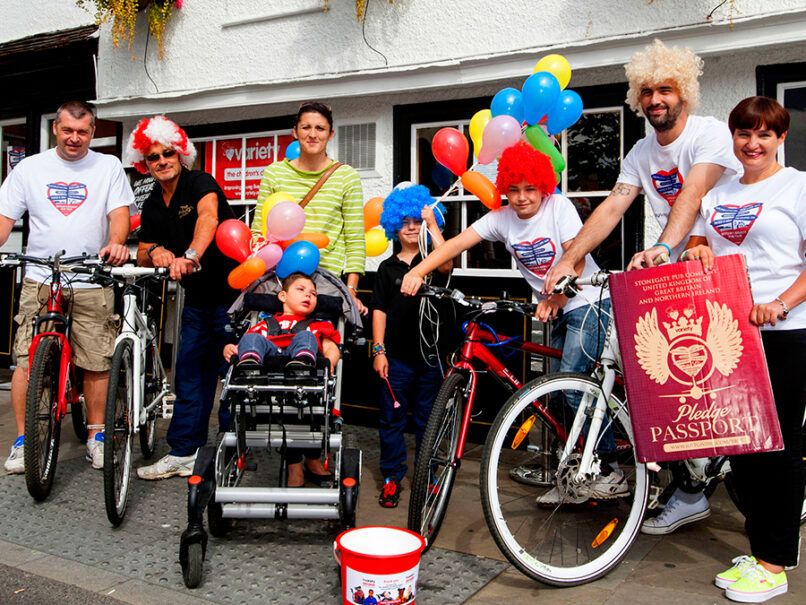 The team at the Plough, Ipswich celebrate with Daniel the latest child to locally benefit from the national BBPT fundraising campaign organised by the Stonegate pub company across the UK for Variety, the Children's Charity.