18th May 2015
Crest Nicholson South Gets it Down to a Tee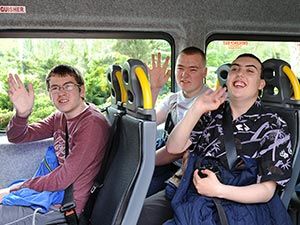 On Tuesday 12th May, in glorious sunshine, Crest Nicholson South held their annual Golf Day at Silvermere Golf and Leisure in Cobham, Surrey. 21 teams of four played the tournament in a shotgun format, with a member of Crest South joining each team of suppliers, sub-contractors and consultants.
In addition to the golfers enjoying a wonderful round, the highlight for many, was the presentation of two Variety Sunshine coaches in front of the Club house. This was the first ever corporate 'double' coach presentation!
The special needs schools which were presented with the coaches were Limington House School in Basingstoke and St. Joseph's Specialist School & College in Surrey.
Limington House caters for children aged 2-19 with severe or profound and multiple learning difficulties and St. Joseph's Specialist School and College has 75 children aged 5 to 19, all of whom have a range of complex special needs including Autism, speech and language difficulties, social communication difficulties, moderate/severe learning difficulties and sensory processing difficulties.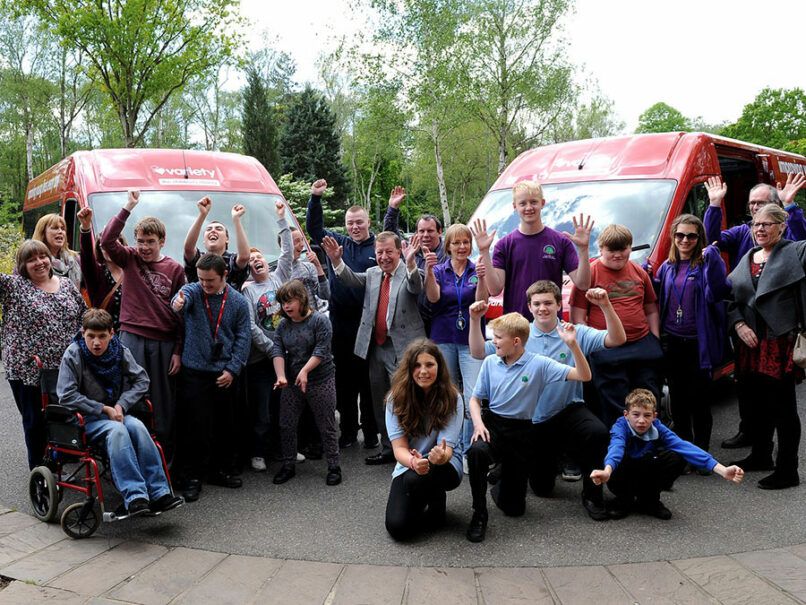 Mary Fawcett, Principal of St. Joseph's Specialist School said:
"We are delighted to be receiving our new minibus today. Because of the complex nature of the learners at St. Joseph's they require personalised community programmes and there are always extra demands on transport. We thank Crest Nicholson South for sponsoring our new Variety Sunshine Coach as this will enable our learners to access the community on a more regular basis."
Justin Innes, Head teacher of Limington House School added:
"We are extremely grateful to the Variety, the Children's Charity, for their generous contribution towards this coach which will enable all pupils to continue to experience a wide range of learning opportunities and to further develop their communication, independence and life skills."
The presentation was made by John Shelbourne, Managing Director, Crest Nicholson South and Sarah Reeve – Golf Day Organiser and was enjoyed by all the golfers who gathered round to witness the proud moment.
John Shelbourne, Managing Director of Crest Nicholson South commented:
"Crest Nicholson South is thrilled to be donating these new Variety Sunshine Coaches to Limington House School and St Joseph's Academy. We know what an incredible impact these coaches have on the lives of the children and young people at the schools and after being fortunate enough to play golf this morning, it was a privilege to see how the fundraising work of our staff, suppliers, contractors and stakeholders has delivered such a wonderful outcome."
The new coaches will enable children to travel safely and explore the outside world, practicing essential social and communication skills, encouraging their independence, enriching their quality of life and preparing them for adult life in the community.
Following the presentations, the golfers enjoyed a three course lunch interspersed with a marvellous fundraising auction, with ex-Premiership footballer and now Sky TV commentator, Tony Gale, conducting the auction, which raised over £14,774 for Variety's work.