20th October 2014
Crest Makes Ryan Go Faster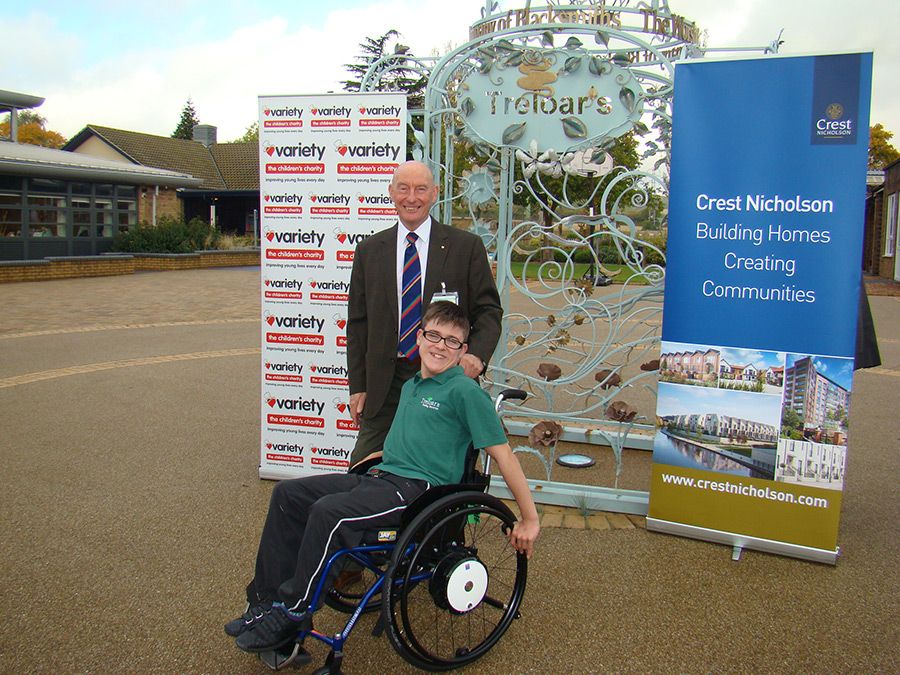 Fifteen year old Ryan, who attends Treloar Trust School, was thrilled to receive his powered Panthera Wheelchair which was funded by Crest Nicholson Regeneration, one of Variety's most generous supporters.
Due to his condition, Ryan can't walk safely unaided. He needs constant supervision and a lot of help with everyday tasks.The self propelling powered wheelchair gives Ryan his independence. Now he is able to cover longer distances and can join in more fully with his peers, venture to the shops with his siblings and increase his social life.
Ryan enthusiastically takes part in athletics and chair ball. In fact, he has participated in the Nationals in Preston 2 years running and has returned home with Gold and Silver medals!
Treloar's College was established in 1906 by Sir William Treloar, while he was Lord Mayor of the City of London. The college helps children with non-pulmonary tuberculosis and caters for over 200 severely disabled young people from five to twenty one. Students come from across the UK, and live on site during term-time in the college's residential houses.
Claire Kercher, Fundraising Co-ordinator, said:
"We believe that the greatest gift we can give our students is the practical and emotional support to enable them to access their education, fulfil their potential and become as independent as possible. The wheelchair from Crest will make a huge difference to Ryan's life both at the school and at home – Thank you!"
Mike Haszko, Variety's Head of Corporate Fundraising, said:
"We are enormously grateful to Crest Nicholson Regeneration for their support. Crest Nicholson is a leading developer with a passion for creating vibrant sustainable communities. They have raised over £600,000 for our work and were recently presented with the Variety International Corporate award in recognition of this support".