15th September 2023
Corporate Supporters Raise £212,000 with Pavestone Rally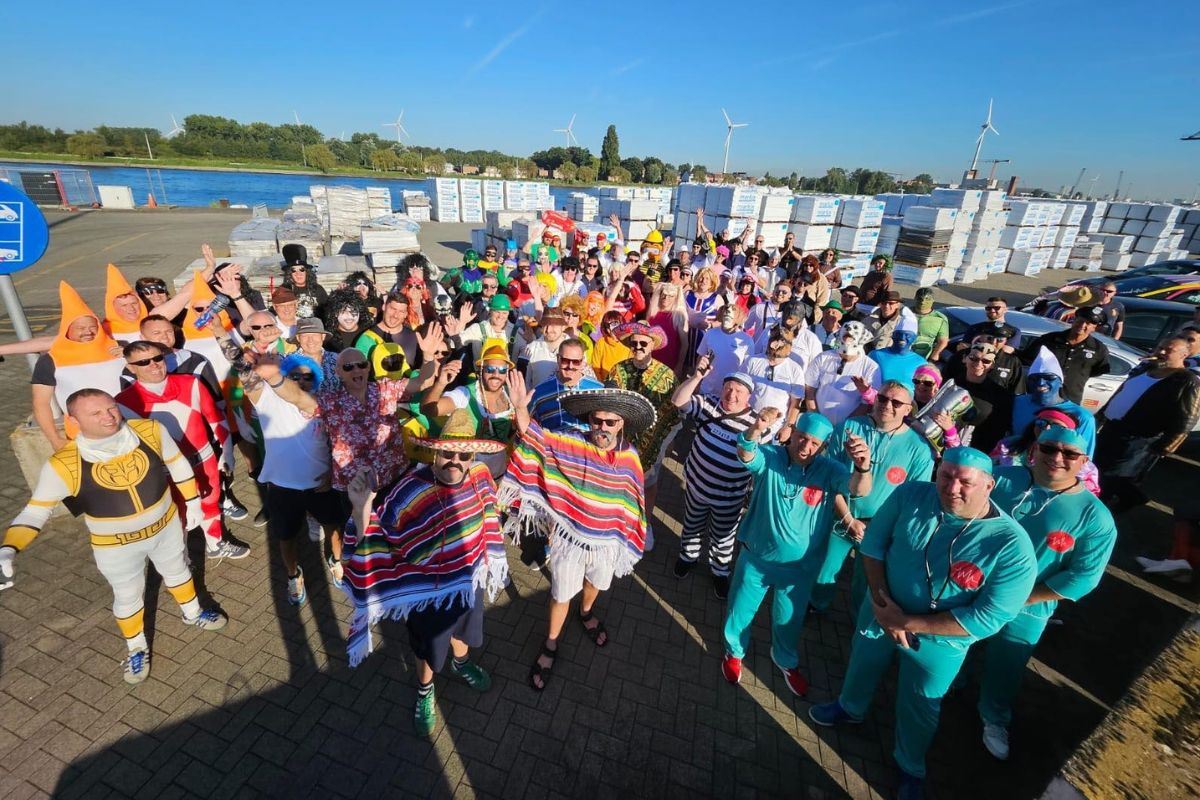 The annual Rally saw merchants and manufacturers from across the UK drive from Ghent to Monte Carlo in custom-decorated cars that cost less than £500. Over four days, participants made their way across Europe in their teams.
With an abundance of fancy dress and plenty of challenges to complete along the way, the teams had a fantastic time while raising money for a good cause. Popular challenges included a Turtle on Tour photo contest, best song performance competition, and a contest for most imaginative use of a padlock.
This year, Pavestone has gone a step further and has pledged to plant 1500 trees – more than enough to offset the carbon footprint of the last three Rallies combined!
Variety has been one of Pavestone's chosen charities for their annual Rally since 2017.
Congratulations to the winners!
Best dressed team overall – It's not about the points
                             Day 1 – Rose Group
                             Day 2 – It's not about the points
                             Day 3 – Palladium
                             Day 4 – Rose Group
Best dressed car – RGB Building Supplies
Best team spirit – Emery's Building Supplies
Best fundraising total – Toolbank £24k and BMF £23.3k
Best fundraising effort – RGB Building Supplies
Best K-Rend Carpool Karaoke – 1st – It's not about the points
2nd – Palladium
3rd – BMF
Best Fakro 'Turtle of Tour' photo – Palladium
Burg Wachter 'Padlock' challenge – 1st – BMF
2nd – RGB
Circulayo 'Climate Change' challenge – It's not about the points
Challenge Points total – 3rd – Toolbank
2nd – BMF
1st – Palladium
Variety would like to thank everyone who took part in the Pavestone Rally to raise such an incredible amount. Thanks to your efforts, we can change the lives of even more disabled and disadvantaged children and young people!