14th June 2023
Cookery Lessons at Rick Stein, Sandbanks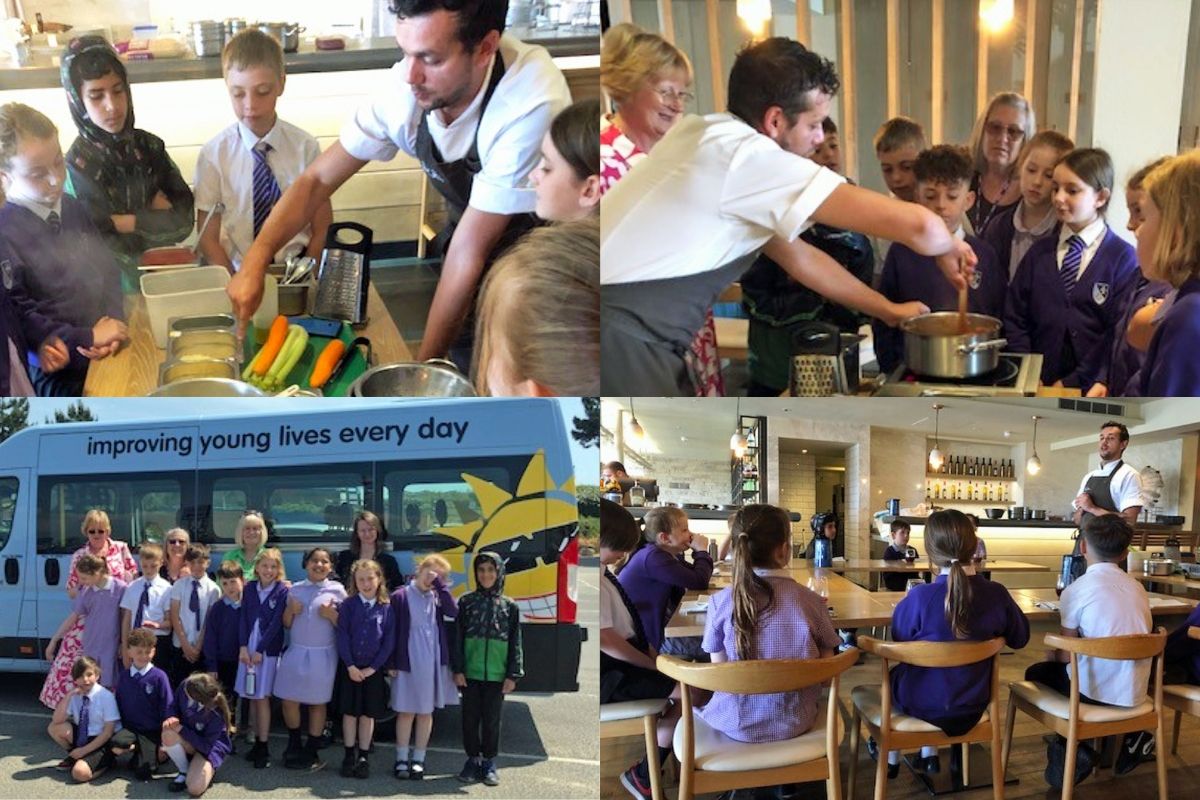 The young carers and nurture group pupils from Bethany School in Boscombe, Bournemouth, had a wonderful time cooking spaghetti bolognese and learning about the ingredients that included onion, fresh tomatoes, celery and minced beef. The visit was organised by Variety Wessex
Razvan, one of the Rick Stein chefs, was the teacher for the cookery session. His interaction with the children was wonderful to see as they helped create the dish. Of course, tasting the food was all part of it and the children were very impressed and asked for the recipe to take home for their families to cook.
Later, there was more excitement when the children were able to hold and stroke two large lobsters that were kept in an aquarium at the restaurant.  There was also a lunch of the famous Rick Stein Fish and Chips that the children thoroughly enjoyed.  
Afterwards, the children were treated to a whippy ice-cream before being taken back to school in their new Sunshine Coach which was presented to them earlier this year. Each child also received a box of chocolates to take home.
Frances Cornelius, chair of Variety Wessex, said:
Many thanks to Louis, Razvan and everyone at Rick Stein, Sandbanks that contributed to this incredible experience for the children. A big thank you to Variety Wessex committee members Lorraine and Lennie for arranging this fabulous event. Thank you Barry for taking many photographs and Shan and the BC Club for donating the chocolates – and, of course, for providing the funds to buy the Sunshine Coach for the school.
Elisabeth Rawson-Jones said:
This was an absolutely marvelous cookery experience for our children. Thank you Frances and Variety, Louis and Razvan and everyone who made this such a memorable day. The children had an absolutely wonderful time.