1st June 2015
Cineworld Puts Wheels in Motion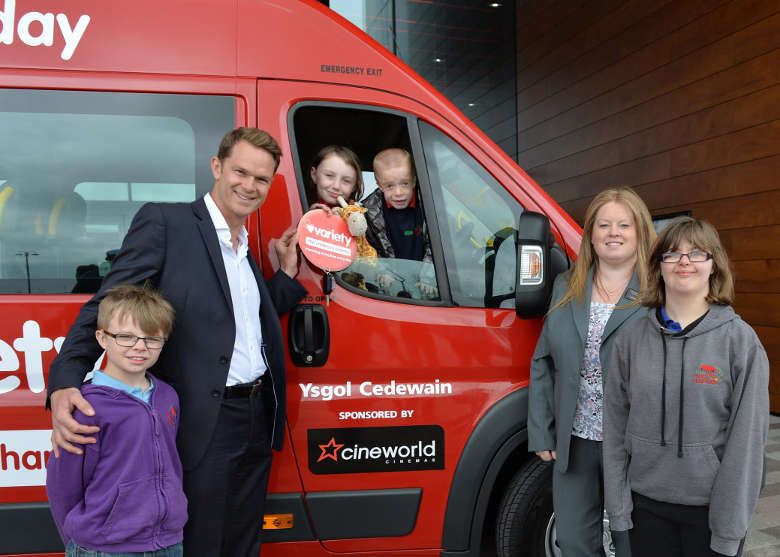 A new Variety Sunshine Coach was presented at Cineworld's new cinema in Broughton Shopping Park, Cheshire, to the staff and students of Ysgol Cedewain, Powys. Cineworld raises money for Variety by staff initiatives, the sales of Gold Hearts and donations from their customers.
Ysgol Cedewain is a large day special school which caters for pupils from 3 to 19 years of age from a wide catchment area in Mid and North Powys, South Gwynedd and Shropshire, who experience a wide range of educational, physical and sensory difficulties.
As the school is in a rural location, the Variety Sunshine Coach will be key to opening up opportunities to the students such as community visits, swimming lessons, educational residential stays, and sporting events.
The children and staff of Ysgol Cedewain were warmly greeted at the opening of Cineworld's new cinema in Broughton Shopping Park, where they were given a guided tour of the Cineworld IMAX Cinema, lunch and a mini film screening.
One young pupil of Ysgol Cedewain, said that it was:
The best day ever!
Pippa Sillitoe, Head Teacher said:
A school minibus allows us the freedom to enhance pupils learning environment and experiences by taking them out and about in the local community and beyond to learn in real life situations at first hand which is invaluable.

Older pupils are involved in transition programmes into colleges and further education placements, work experience placements and activities such as sailing, canoeing etc. and without a school bus they would not be able to access such facilities and would miss out on these often life changing and enriching experiences.

We cannot sufficiently express our gratitude for making this bus available to us. It will truly make a difference to the educational chances for all of our children.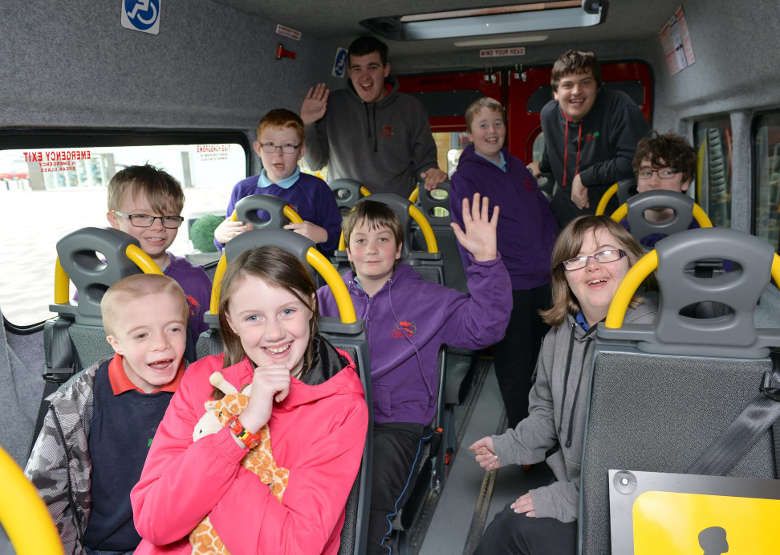 Photo: Students of Ysgol Cedewain taking a look on-board their new Variety Sunshine Coach.