27th March 2014
Cineworld Presents A Blockbuster!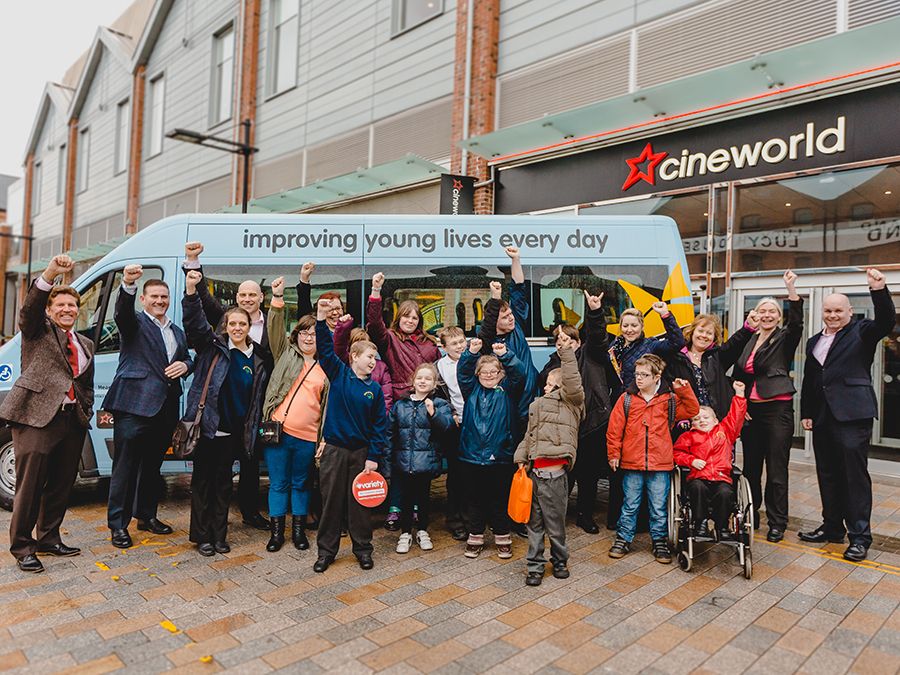 On Tuesday March 18th, a brand new Variety Sunshine Coach was presented at Cineworld's new cinema at Gloucester Quays, to Heart of the Forest Community Special Needs School in Coleford, Gloucestershire. Cineworld raises money for Variety by staff initiatives, the sales of Gold Hearts and donations from their customers.
Heart of the Forest Community Special School is the only school in the Forest of Dean serving children and young people who have severe and profound and multiple learning difficulties and complex needs. The pupils range aged 3 – 19; have severe or profound learning difficulties with 15 wheelchair users. The school is in a rural location and relies heavily on school buses for all transport. Some of the activities the coach will be used for are community visits, swimming lessons, educational residential stays, horse riding and sporting events.
Matthew Eyre said:
"Cineworld are very proud to present the Heart of the Forest Community Special School with their new Sunshine Coach. It was a real privilege to meet some of the pupils and see first-hand the difference this coach will make to the children's lives. Cineworld are delighted that we can continue to support the great work that Variety does to help children across the UK enjoy the world around them. We are extremely grateful for all of the kind donations received from our customers and for all of the hard work our staff members have done fundraising for Variety to make this Sunshine Coach a reality for the children of the Heart of the Forest Community Special School."
Melissa Bradshaw, Head Teacher commented:
"The school was very excited to attend the presentation of our new Sunshine Coach and we are really looking forward to using it. We are in a very rural location and it makes a huge difference to have the means to access the community for curriculum trips and we would like to say a big thank-you to Variety, the children's Charity and to all at Cineworld for making it possible."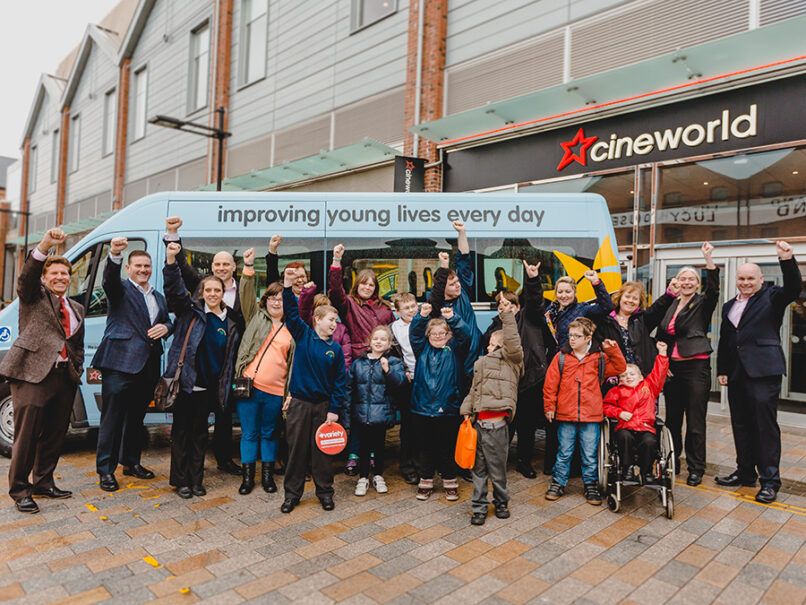 Photo (L-R): Tom Phillips, Vice Chairman, Variety Midlands Committee and Matthew Eyre, Vice President Operations, Cineworld, are joined by staff and pupils of Heart of the Forest School Community Special in Gloucestershire and other members of the Cineworld team.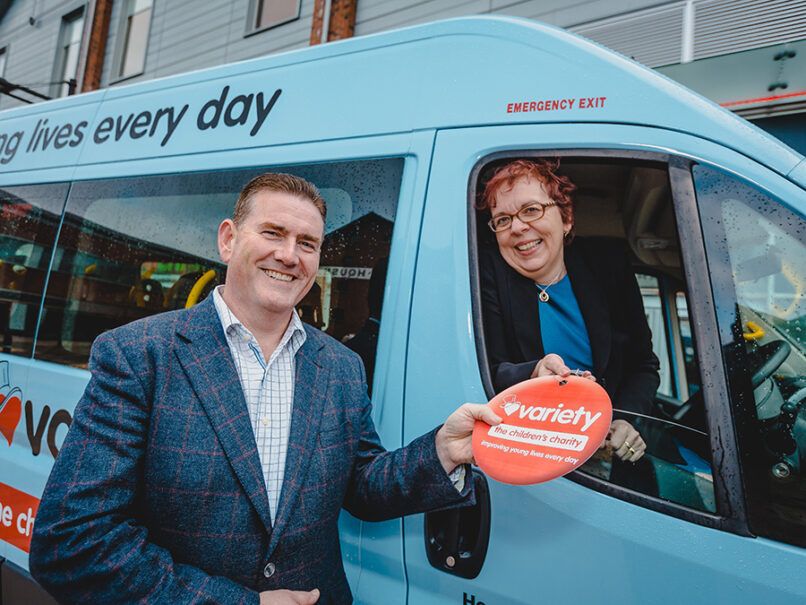 Photo: Matthew Eyre hands the keys to the Sunshine Coach to Melissa Bradshaw, Head Teacher of Heart of the Forest School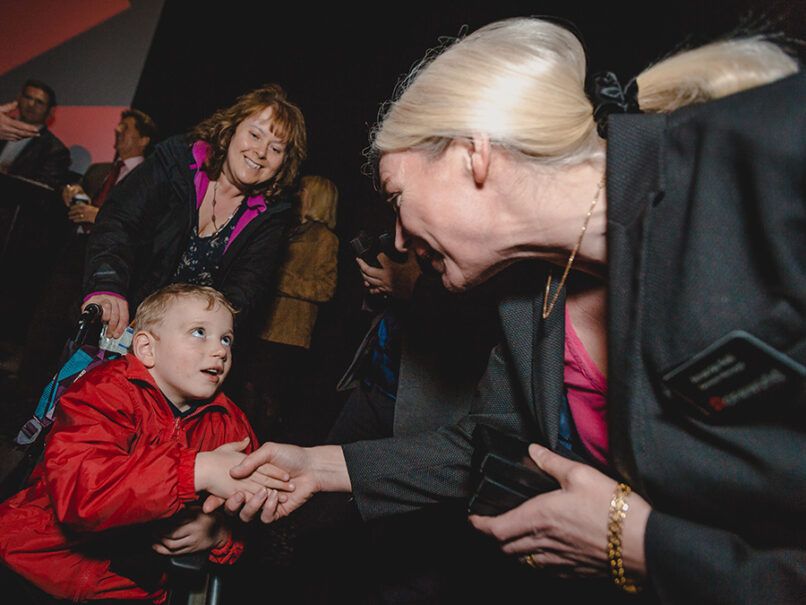 Photo: Amanda Keil, General Manager of Cineworld Gloucester Quays, welcomes Kane, a pupil at the school to the brand new Cineworld Cinema.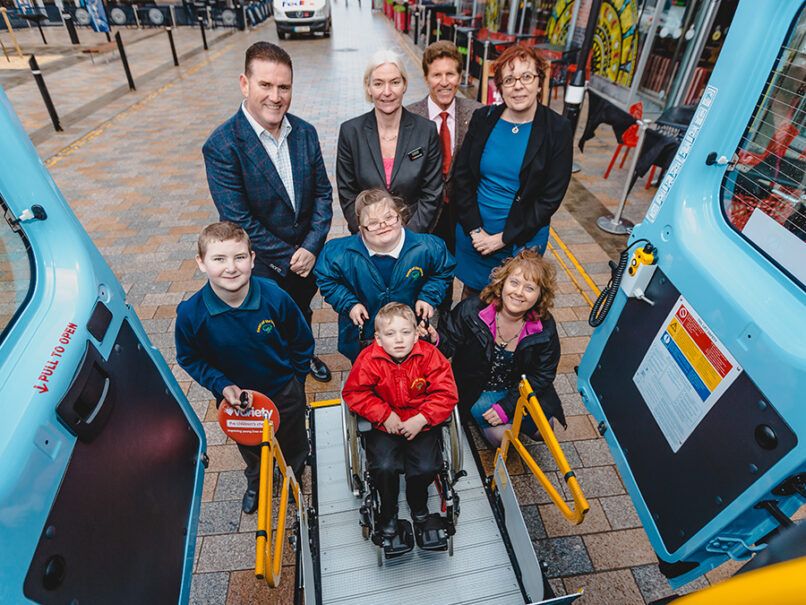 Photo: Back Row (L to R) Matthew Eyre, Amanda Keil, Tom Phillips and Melissa Bradshaw pupils from the school join Kane, as he becomes the first to try out the tail-lift on the brand new Sunshine Coach.