14th April 2016
Cineworld Has a Heart of Gold!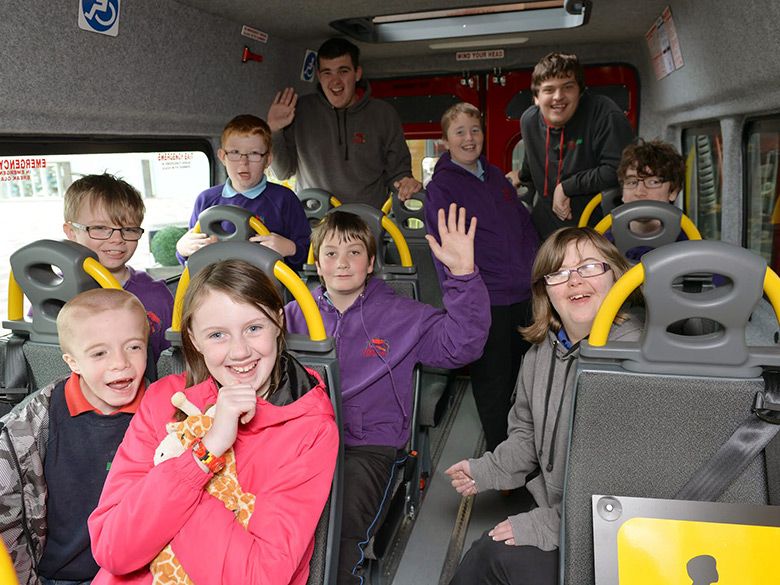 Variety was thrilled to receive a cheque for the fabulous sum of £91,389.23 raised from the sale of Variety Gold Hearts and collection tins in their 89 multiplexes across the UK.
Cineworld Group plc was founded in 1995 and is now one of the leading cinema groups in Europe. Variety is delighted to be able to maintain our historical connections with the film and entertainment industry through our partnership with Cineworld Cinemas which has raised over £200,000 for our work since 2008. This incredible sum has funded six Sunshine Coaches with three more earmarked for presentation to schools this year alone! The next scheduled presentation is a 17 seater coach with wheelchair tail-lift, to Threeways Special School in Bath, which caters for children with a wide range of disabilities, ranging from moderate learning difficulties to permanent life-limiting conditions, including Downs Syndrome and other disabilities and genetic disorders.
The coach will replace one, which has been in use for 15 years. It would be used daily to transport the pupils to a wide variety of activities including life skills trips, college taster sessions, riding for the disabled, educational visits, swimming trips and extra curricular activities.
Matthew Eyre, Chief Operating Officer, Cineworld said:
"Cineworld is very proud to support the work Variety, the children's Charity and we are delighted that we can continue to support the great work that Variety does to help children across the UK enjoy the world around them. It always a real privilege to meet the pupils of the schools we have helped and see first-hand the difference the coaches make to the children's lives. We are extremely grateful for all of the kind donations received from our customers and for all of the hard work our staff members have done fundraising for Variety over many years to make this possible."
Some photos of previous coach presentations by Cineworld: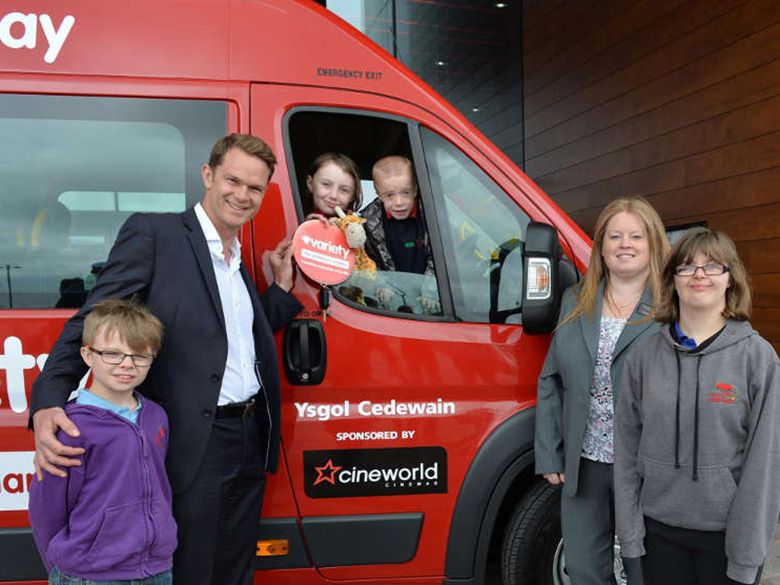 Justin Skinner, VP Marketing, Cineworld and Michelle McCleanand, General Manager, Cineworld Broughton, with some of the pupils of Ysgol Cedewain.

Cineworld hand over the keys of the coach to Helen and Douglas House School.