5th December 2017
Christmas Starts With a New Sunshine Coach for Woodlands School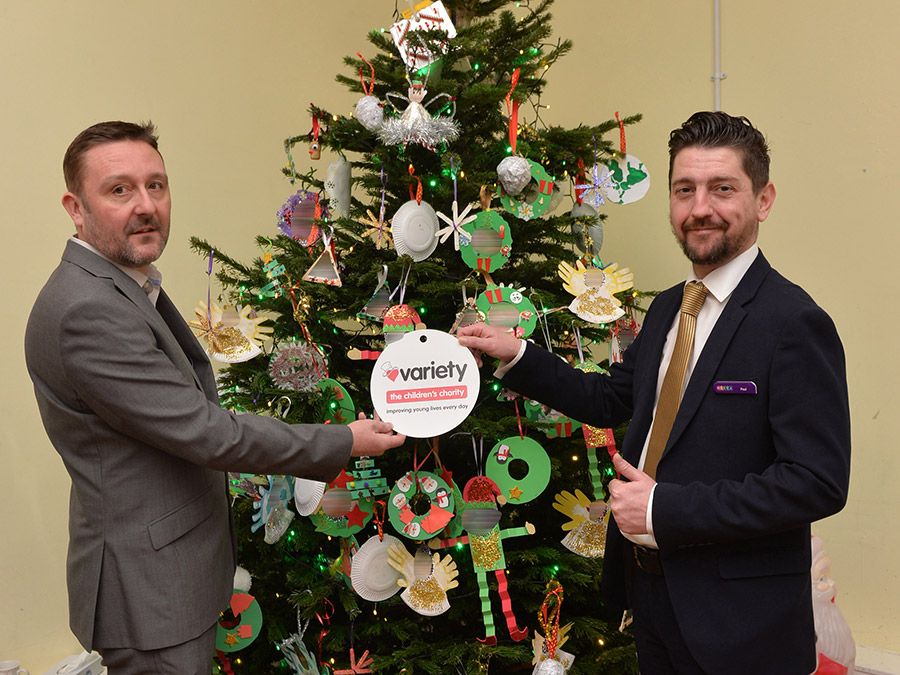 Bingo Association Business Development Manager, Alastair Stewart, today presented a Variety Sunshine Coach to pupils at a school dedicated to children who have severe and complex learning difficulties.
The Woodlands School in Blackpool caters for nearly one hundred children between the ages of two and nineteen. The pupils at the school have all been diagnosed with severe or profound learning disabilities, with many of the children also identified as autistic. The donation of a Variety Sunshine Coach will replace Woodland School's much-loved minibus which has been in use for over two decades. The new Sunshine Coach will transport Woodland School's ever-expanding student body, offering them the opportunity to partake in trips to local museums and attractions.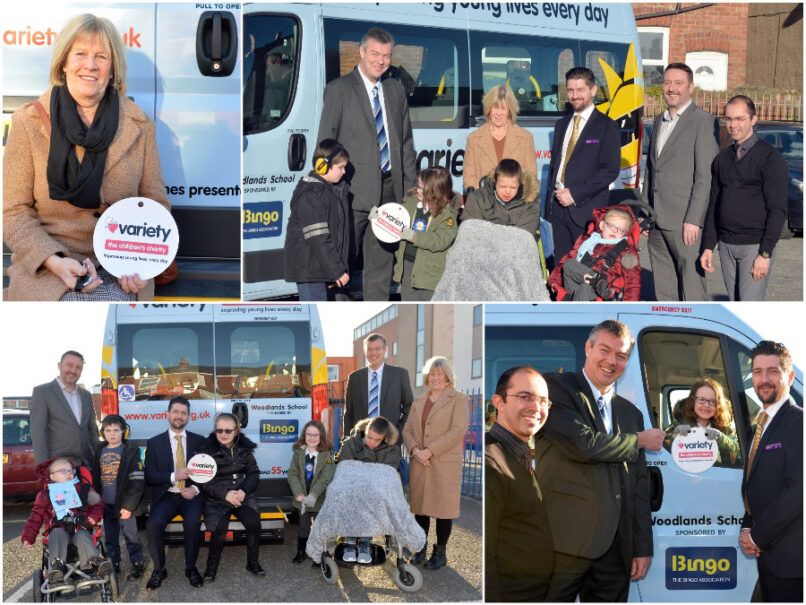 Today's donation is the ninth Sunshine Coach donated by the Bingo Association. A number of Bingo representatives joined the celebrations at the donation ceremony, including Mark Kane (Empire Bingo Blackpool), Mike Cleary (North West Area Manager Mecca) and Paul Kay (Operations Manager, Mecca Blackpool).
Thanks to the fundraising efforts by the bingo industry, their staff and customers, the Bingo Association has raised more than £750,000 in support of Variety, the Children's Charity by the end of this year, and are well on their way to reaching their target of £1 million by October 2018.
Colleen Ettridge, Head of Fundraising at Variety, the Children's Charity, said:
"We have been overwhelmed by the generosity of the Bingo Association, its members and staff. Variety Sunshine Coaches enable children and young people with special needs to get the most out of school life by accessing learning and recreational facilities outside of the school environment."
Alastair Stewart, Business Development Manager of the Bingo Association, said:
"More than 350 bingo clubs across Great Britain made this very worthy donation of a Sunshine Coach possible and so I must thank the staff and bingo players for their support. We're very excited to continue our fundraising throughout 2017 and hope to reach our target of £1 million by October 2018 to help more children get the most out of their childhood and reach their unique potential."
Cole Andrew, Headteacher, Woodlands School said:
"I am delighted that the Variety and the Bingo Association have supported us with providing a new bus. It will enhance the opportunities we can offer our children and young people which is something we are always keen to do."