13th December 2013
Christmas Party for 150 Children from Merseyside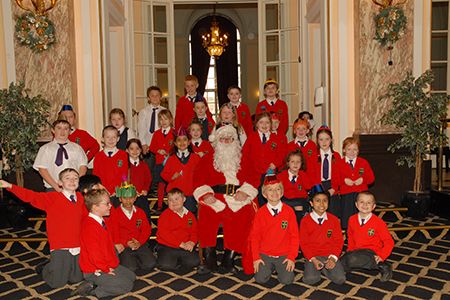 Variety, the Children's Charity , North West Region, hosted a Christmas Party on December 4th for 150 disadvantaged children from Merseyside at the Adelphi Hotel, Liverpool.
Children from schools in Merseyside were entertained by a magician who amazed the children with his magic tricks and animals made from balloons.
Mickey and Minnie Mouse made an appearance and joined in with the children at the Disco. The food was served to the children at a Buffet by the Merseyside Committee who also assisted Father Christmas in handing out Goody Bags containing a toy, chocolates, popcorn and pencils.
The children had a fantastic day, and we are all looking forward to doing it all again in 2014!