3rd December 2014
Christmas Cruise on The River Thames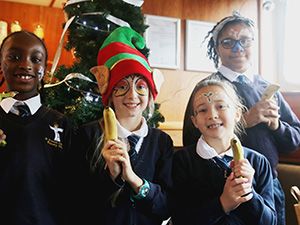 Christmas came early for 250 children as they enjoyed a sailing trip down the River Thames. British Airways staff dedicated their time throughout the year to raise enough funds to sponsor this fun event, which included entertainers, magicians and face painters.
The children really enjoyed their trip and were thrilled when they each received a goody bag from Father Christmas.
The 'Variety at Work Committee' gave their sincere thanks to Soho Sandwich Company for their kind and generous donation of lunch packs and to Reynolds for their donation of fresh fruit.