24th May 2013
Chloe's Wish To Walk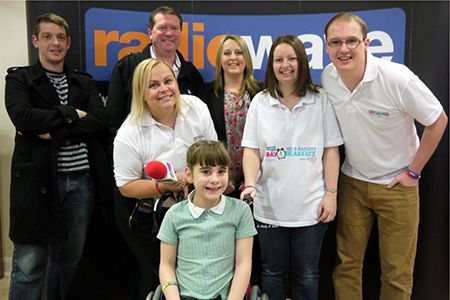 Chloe is 10 years old, has cerebral palsy and needs an operation that will help her walk unaided. She has passed all the tests to qualify for the operation, but unfortunately her family and friends need to raise £45,000 as no funds are available from the NHS.
The operation will help Chloe be independent and able to play with her friends without being left behind watching from the side lines as her friends all happily play. Chloe currently can only walk with a walking frame and is dependent on other people at all times for her mobility.
David Jones Chairman of Blackpool said:
"Chloe is such a lovely little girl and she is delighted to receive the final £1000 from Variety in Blackpool in the Radio Wave campaign, helping her to raise £10,000 , which will go towards funding her operation.