22nd June 2016
Children from Linwood School Meet The Mad Hatter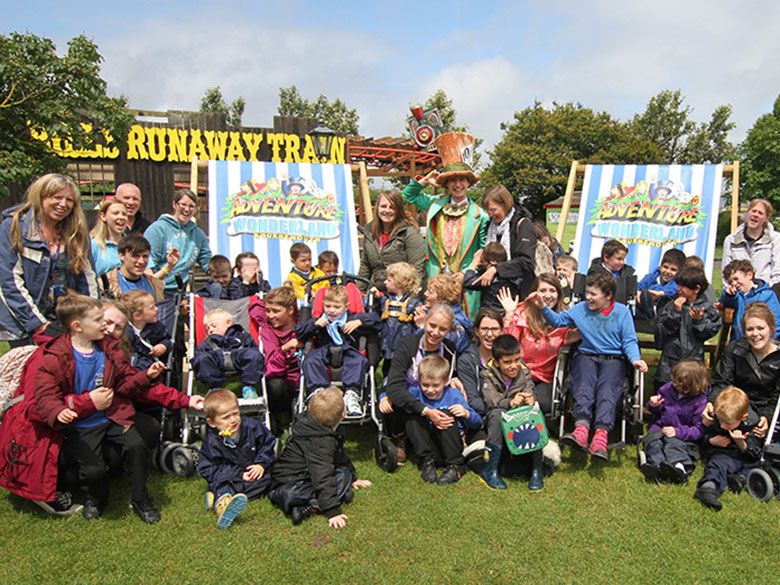 The Mad Hatter welcomed forty-four special needs children from Linwood School in Bournemouth and their teachers and carers for an exciting day out at Adventure Wonderland at Hurn.
It was arranged by Variety and enjoyed by everyone, thanks to Holly Bailey-Burnley and her friend Rachel who raised over £500 for Variety by kayaking 109 miles and 4COM who donated the coach and provided the two helpers, Charlotte and Lewis, on the day.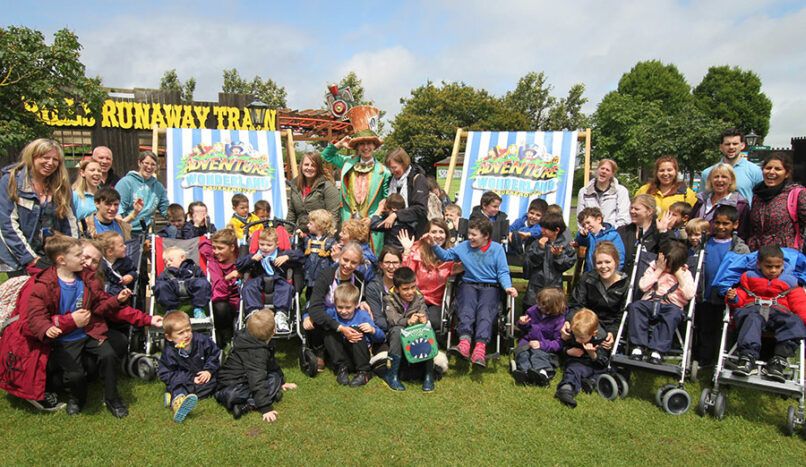 The Mad Hatter is pictured with everyone who attended.