24th February 2014
Charity Runners Deliver 'Sunshine' Into Lives Of Special Children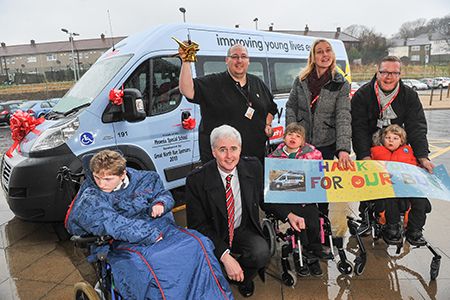 A team of local businessmen including two members of the Yorkshire Committee of Variety, the children's charity, ran the Great Northern Run last year and raised £20,000 which they donated towards the cost of a Sunshine Coach which has been presented to Keighley-based Phoenix Special School.
Phoenix caters for pupils with ages ranging from 2-11 years old, who have a range of needs including profound and multiple learning difficulties, severe learning difficulties, autistic spectrum disorder, challenging behaviours and severe medical needs.
The school's community co-ordinator, Jason Patefield, said:
"Until now we have had to hire coaches to take the children out. As we have a number of children who are wheelchair users they often missed out on trips. We now have our own Sunshine Coach (complete with a wheelchair hoist) and they will be able to join in with a range of activities including educational visits and trips out into the community this will help to develop their social skills.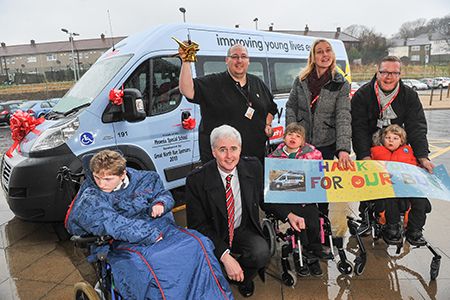 Photo: (L. to R.) Oliver Brown (5), Chris Britton, member of the Yorkshire Variety committee, Jason Petefield, Charlotte Savage Tatterton (8) with Mum Elaine, Ben Ridehaglh (10) with Gary Brown.