20th December 2012
Charity Business Awards Recognise The 'Cream Of The Crop'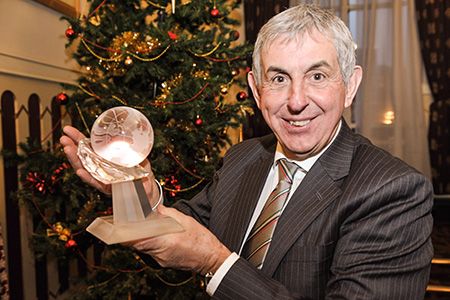 Once again, the annual Variety, the Children's Charity, Yorkshire Business Awards (Friday 14 December, Queen's Hotel, Leeds) recognised the 'Cream of The Crop' of the region's companies and business leaders and raised more than £120,000 to help make a difference to the lives of local disadvantaged and disabled children.
Making her debut appearance as compėre at this year's awards was well-known TV presenter, journalist and writer, Angela Rippon OBE who was welcomed to the event by over 400 representatives drawn from the region's business community.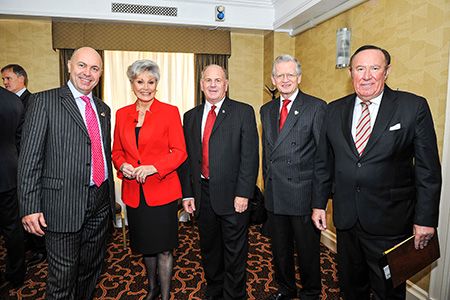 Keynote speakers at the event were Andrew Neil (former editor of the Sunday Times and presenter of This Week on BBC1) and Gary Verity, chief executive of Welcome to Yorkshire who announced at the event that Yorkshire is to host the Grand Départ of the 2014 Tour de France.
Northallerton-based, R&R Ice Cream 'licked' the competition to win Board of the Year. The private-equity owned company is the largest UK private label ice cream manufacturer and the third largest in Europe.
Hull-business man, Assem Allam was named as Business Leader of the Year. Assem is the owner of Allam Marine Ltd an industrial generator manufacturer. Born in Egypt, in 1968 he fled from President Nasser's regime in Egypt. In 1981 he began a buy-out of Tempest Diesels renaming it Allam Marine and went on to lead the company to international success.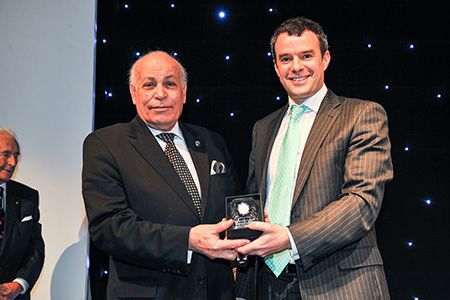 Pavers Ltd 'stepped' up to accept the SME of the Year award. The York-based shoe retailer was founded in 1973 by Catherine Paver. Since then Pavers has gone on to become one of the UKs leading comfort footwear specialists and is now an established multi-chain retailer with 100 outlets throughout the UK and Europe. The company is the first foreign retailer to set up wholly owned shops in India.
This year's Lifetime Achievement award went to Sir Ian McGeechan OBE. Born in Leeds, he played for Headingley and made his debut for Scotland in 1972. He won thirty-two caps, captained Scotland on nine occasions and became the team's coach in 1988. He toured with the British Lions in both 1974 and 1977. In 2012, Sir Ian was appointed executive chairman of Leeds Carnegie.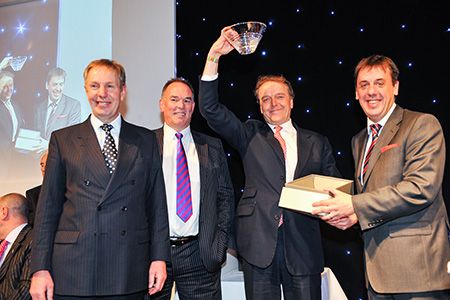 For the past 26 years, Martin Shaw (secretary of the Yorkshire committee of Variety, the Children's Charity) and head of corporate, Europe at international law firm Pinsent Masons, has been the lead organiser of the Business Awards.
He said:
"After all these years I am still amazed at the generosity of the local business community and we are also once again indebted to our sponsors for their valued support."
Business Leader of the Year – sponsored by the Yorkshire Post.
Board of the Year – sponsored by Sewell Recruitment Group
SME of the Year – sponsored by Yorkshire Bank
Lifetime Achievement Award – presented by Variety, the Children's Charity